Pete Weber Juggernaut's Next Stop: Suncoast PBA Senior U.S. Open
May 21, 2016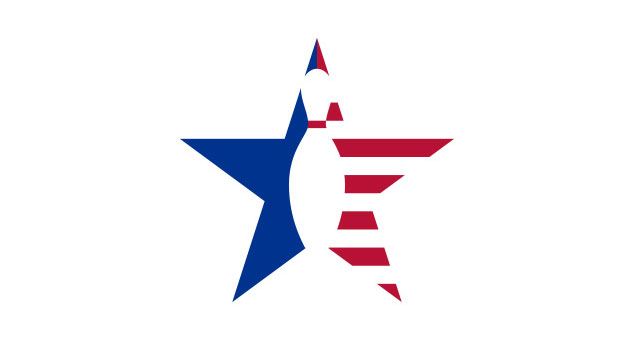 Jerry Schneider
Professional Bowlers Association
Just four events into the relatively young 2016 PBA50 Tour season, Pete Weber has his sights set on a record-setting campaign, including a second consecutive PBA50 Player of the Year crown, back-to-back Suncoast PBA Senior U.S. Open titles and an unprecedented fourth consecutive PBA50 Tour title.
After a fourth-place finish in the Pasco County Florida Open to start the year, followed by three consecutive wins to start the season, he's in prime position to make good on all three goals.
With his torrid start to the 2016 season, the PBA Hall of Famer could make the PBA50 Player of the Year selection a forgone conclusion with little more than a third of the season completed if he can successfully defend his Suncoast PBA Senior U.S. Open presented by 900 Global title May 29-June 3 at the Suncoast Bowling Center in Las Vegas.
The seven-time PBA50 Tour winner will arrive in Las Vegas on the heels of wins seen exclusively on PBA's Xtra Frame online bowling channel in the Sun Bowl In The Villages, Mooresville Ford Open and Johnny Petraglia BVL Open in successive weeks (highlights of which can be seen here:https://www.youtube.com/watch?v=leGEkpTDxtY), joining fellow Hall of Famer Tom Baker as the only players to win three consecutive PBA50 Tour titles.
"Breaking the record would be nice but winning (PBA50) Player of the Year again is what I'm shooting for," said the 53-year-old Weber, whose 2015 PBA50 Player of the Year is the only Player of the Year honor he has won on either PBA tour. "I've won two titles in a row before but never three until this year, so tying Tom for the record was a pretty big deal."
Weber won the 2015 Suncoast Senior U.S. Open by beating top qualifier Eric Forkel of Henderson, Nev., 224-212, and reached another milestone by joining fellow Hall of Famer Norm Duke as the only players to win the PBA50 Senior U.S. Open and the PBA Tour's U.S. Open, which he has won a record five times. His Senior U.S. Open win was his second PBA50 Tour major win after winning the USBC Senior Masters in 2013.
"This year's Senior U.S. Open comes at a good time because, like I've said many times before, I like the long format tournaments, especially the U.S. Open," Weber said. "It's a true test of bowling and you're usually bowling on a challenging lane condition. It's not easy by any means; you have to make your spares and really take advantage of the pairs of lanes where you can capitalize on making strikes."
Also still active and competitive on the PBA Tour in a career that has spanned more than three decades, Weber has compiled 37 PBA Tour titles, which ranks fourth all-time, including a record-tying (with Earl Anthony) 10 majors.
After battling hip and back ailments late last year, Weber said he's feeling good physically and is looking forward to the most demanding test of the season. Like the U.S. Open on the PBA Tour, the Senior U.S. Open demands patience, quality shot-making and a strong mental game over 48 games of qualifying and match play. The top four players will meet in the stepladder finals on June 3 at 4:15 p.m. PT to determine the winner. All rounds of the Senior U.S. Open will be covered live, exclusively on PBA's Xtra Frame online bowling channel (for subscription information, visit pba.com and click on the Xtra Frame link).
"Right now I feel like I have all the confidence in the world," Weber said. "With the break in the schedule we're in now, I'll have plenty of time to prepare and will probably get more confident as the tournament gets closer. There's no real secret to it. When competition starts it's all about focus and making good shots."
In addition to the demanding format, Weber will be competing against approximately 200 of the world's top players ages 50 and older, including eight Hall of Famers (Weber, Baker, Duke, Dale Eagle, Parker Bohn III, Amleto Monacelli, Johnny Petraglia and Walter Ray Williams Jr.) and four other Senior U.S. Open past champions (Duke, 2014; Monacelli 2012, 2013; Baker 2005, 2006; and Ron Mohr, 2011).
The Suncoast PBA Senior U.S. Open is the first of four majors on the 2016 PBA50 Tour schedule. The remaining majors are the USBC Senior Masters, PBA50 Treasure Island Resort & Casino World Championship and PBA50 National Championship.
SUNCOAST PBA SENIOR U.S. OPEN PRESENTED BY 900 GLOBAL SCHEDULE
Suncoast Bowling Center, Las Vegas (All times Pacific)
All rounds, including stepladder finals, streamed live exclusively on Xtra Frame
Sunday, May 29
8 - A Squad practice
9:15 a.m. - B Squad practice
10:30 a.m. - C Squad practice
Monday, May 30
7 a.m. - A Squad, 6 qualifying games
10:45 a.m. - B Squad, 6 qualifying games
2:30 p.m. C Squad, 6 qualifying games
Tuesday, May 31
7 a.m. - B Squad, 6 qualifying games
10:45 a.m. - C Squad, 6 qualifying games
2:30 p.m. - A Squad, 6 qualifying games
Wednesday, June 1
7 a.m. - C Squad, 6 qualifying games
10:45 a.m. - A Squad, 6 qualifying games
2:30 p.m. - B Squad, 6 qualifying games
(Based on 192-player field, top 48 advance to match play)
Thursday, June 2
8 a.m. – 6 games round robin match play
1 p.m. - 6 games round robin match play
Friday, June 3
8 a.m. - 6 games round robin match play
12:30 p.m. - 6 games round robin match play
Top 4 advance after 48 games advance to stepladder finals
4:15 p.m. – Top 4 stepladder finals