Pickford, Simonsen Retain Lead After First Match Play Round in Roth/Holman PBA Doubles Championship
October 20, 2015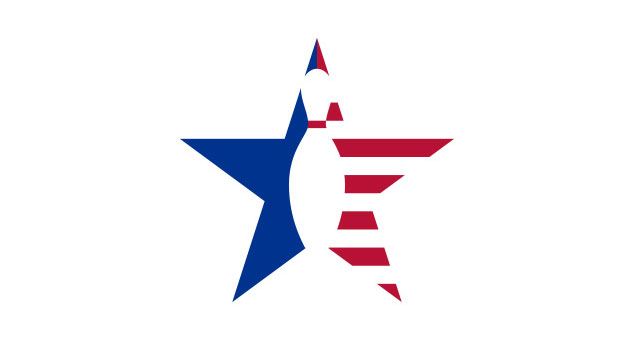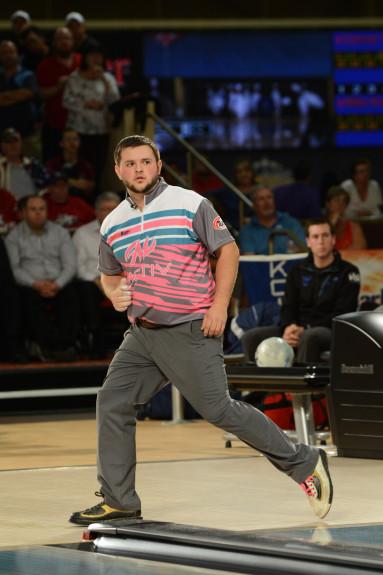 Connor Pickford
LAS VEGAS – Qualifying leaders Connor Pickford, 23, of Charlotte, N.C., and teenage partner, Anthony Simonsen of Princeton, Texas, retained their lead after six of 12 team match games in the Mark Roth/Marshall Holman PBA Doubles Championship presented by Storm at the South Point Bowling Plaza Tuesday.
The field of 12 teams will bowl its final six-game round of team match play Tuesday afternoon. The top five teams after 20 team games (40 individual games) will advance to the ESPN stepladder finals which will be contested on Saturday, Dec. 19, at part of the GEICO PBA World Series of Bowling VII at the National Bowling Stadium in Reno. The telecast will air on ESPN on Sunday, Jan. 17.
During Tuesday's morning round, Pickford and his two-handed 18-year-old rookie partner rode Pickford's consistency (six games between a low of 224 and a high of 248) plus two big games by Simonsen (268 and 277) to a combined 28-game total of 6,602 pins, including match play bonus pins, to take a 152-pin lead over Dom Barrett of England and Osku Palermaa of Finland into Tuesday's final round of match play.
Pickford and Simonsen are both looking for their first PBA Tour title.
Following the doubles competition, the PBA Fall Classic continues with the PBA Xtra Frame South Point Las Vegas Open, a PBA Tour singles event, Wednesday and Thursday; the South Point PBA West Challenge on Friday; the five-player PBA Team Challenge, Saturday and Sunday, and the PBA50 Western Open on Monday. All competition in the Fall Classic is being covered live, exclusively on PBA's online video-streaming service, Xtra Frame. For details, visit pba.com.
MARK ROTH/MARSHALL HOLMAN PBA DOUBLES CHAMPIONSHIP
Presented by Storm
South Point Bowling Plaza, Las Vegas, Tuesday
Match Play Round One Standings (after 18 teams games, including match play bonus pins):
1, Connor Pickford, Charlotte, N.C. /Anthony Simonsen, Princeton, Texas, 7-4-1, 6,602.
2, Dom Barrett, England / Osku Palermaa, Finland, 7-5, 6,450.
3, Josh Blanchard, Mesa, Ariz. / Andres Gomez, Colombia, 6-6, 6,461.
4, D.J. Archer, Friendswood, Texas / Shawn Maldonado, Houston, 8-3-1, 6,413.
5, Matt McNiel, Prior Lake, Minn. / Anthony Pepe, Elmhurst, N.Y., 7-5, 6,395.
6, Rhino Page, Orlando, Fla. / E.J. Tackett, Huntington, Ind., 6-6, 6,336.
7, Andrew Cain/Michael Haugen Jr., Phoenix, 5-7, 6,401.
8, Chris Loschetter, Avon, Ohio / Ronnie Russell, Marion, Ind., 8-4, 6,335.
9, Jason Belmonte, Australia / Bill O'Neill, Langhorne, Pa., 6-6, 6,336.
10, a-Andrew Anderson, Holly, Mich. / f-Liz Johnson, Cheektowaga, N.Y., 5-7, 6,181.
11, A.J. Johnson, Oswego, Ill. / Marshall Kent, Yakima, Wash., 4-8, 6,180.
12, Dick Allen, Columbia, S.C. / Kyle Troup, Taylorsville, N.C., 2-10, 6,145.
a-denotes amateur; f-denotes female.