Players Championship to Conclude PBA's 'Big February'
February 11, 2016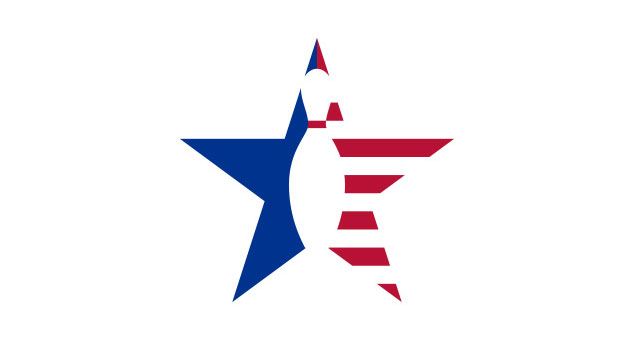 On the heels of its strongest television ratings in a decade in 2015, the Professional Bowlers Association will return one of its storied franchises to major title status next week when Wayne Webb's Columbus Bowl hosts the 2016 Barbasol PBA Players Championship.
The third-and-final live telecast in PBA's "Big February" series will air live on ESPN on Sunday, Feb. 21, at 1 p.m. Eastern.
The PBA Players Championship, which originated in 1984 and ran continuously through 2000, was suspended while PBA's new ownership began revamping the PBA at the turn of the century. After watching PBA's viewership ratings on ESPN surge by 17 percent during the 2015 season, having quality Sunday afternoon time slots for live coverage on ESPN, and the sponsorship of Barbasol in the company's backyard, PBA CEO and Commissioner Tom Clark decided it was time to return the event to the PBA Tour schedule.
The 2016 Barbasol PBA Players Championship will include a demanding 48-game qualifying and match play format, and a five-player stepladder final with a $40,000 first prize. All of the preliminary rounds of Players Championship week will be covered live for PBA fans around the world who subscribe to PBA's exclusive Xtra Frame online video-streaming service.
The Barbasol partnership brings the PBA event close to the company's headquarters and manufacturing facilities. Perio Inc., the parent company of Barbasol LLC, is located in Dublin, a suburb of Columbus, and the company's Barbasol products are manufactured in Ashland, Ohio.
The third consecutive major championship of the 2016 season will follow the FireLake PBA Tournament of Champions, won by 20-year-old Swedish two-handed star Jesper Svensson, PBA's 2015 Rookie of the Year, in Shawnee, Okla., last Sunday. The United States Bowling Congress Masters will be decided this Sunday in Indianapolis. ESPN's USBC Masters live coverage begins at 1 p.m. Eastern.
The Players Championship will get underway on Monday, Feb. 15, with practice and a celebrity pro-am at Columbus Bowl, which is co-owned by PBA Hall of Famer Wayne Webb. Eight-game qualifying rounds will be held Tuesday and Wednesday, followed by an eight-game cashers round on Thursday, and three eight-game round-robin match play rounds Thursday and Friday. Additional pro-am squads will be conducted on Saturday, leading up to Sunday's live ESPN finals.
The tournament is open exclusively to PBA members, and has served as a stepping stone toward induction into the PBA Hall of Fame for a number of players, including past winners Walter Ray Williams Jr. (1994), Pete Weber (1992), Amleto Monacelli (1989) and defending champion Parker Bohn III (2015), who are still active and among the more than 100 players already entered.
Other Hall of Fame winners who are no longer active include Mark Roth in the inaugural event (1984), Dave Husted (1985), Mark Williams (1986), Dave Ferraro (1988 and 1991), Jason Couch (1993), Ernie Schlegel (1995) and Mike Aulby (1996). Schlegel was the oldest player to win the Players Championship at 52 years, 212 days in 1995; Jason Couch was the youngest winner when he won in 1993 at age 23 years, 362 days.
Players Championship winners through the years:
2015 – Parker Bohn III
2013 – Scott Norton
2011 – Jason Belmonte
2000 – Dennis Horan Jr.
1999 – Steve Hoskins
1998 – Dennis Horan Jr.
1997 – Steve Hoskins
1996 – Mike Aulby
1995 – Ernie Schlegel
1994 – Walter Ray Williams Jr.
1993 – Jason Couch
1992 – Pete Weber
1991 – Dave Ferraro
1990 – Duane Fisher
1989 – Amleto Monacelli
1988 – Dave Ferraro
1987 – Tom Crites
1986 – Mark Williams
1985 – Dave Husted
1984 – Mark Roth