Radical Reax
May 30, 2013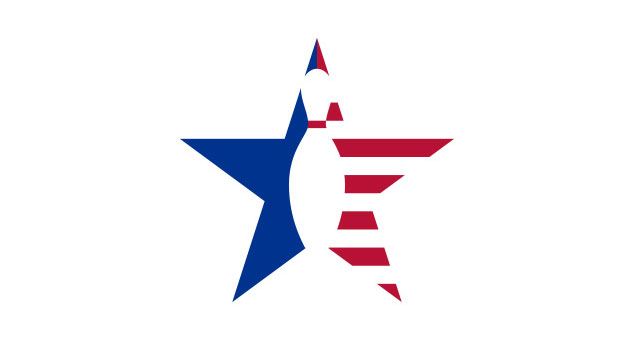 57 Hook 13 Length 15.5 Breakpoint Shape
Manufacturer's Intent: "This the first of the 'Top Shelf' line from Radical Bowling Technologies," says Radical's Mo Pinel. "By combining the core with a moderately aggressive cover, Radical was able to create a large-hooking asymmetrical ball with great continuation. The ball comes from the factory with a 500/1500 finish, but can easily be adjusted to accommodate all the different lane conditions except the driest."
Core Design: The newly designed asymmetric core shape is a descendant of the original offset core from Faball. The RG is 2.49, the differential .054 and the PSA strength measures .013. Testing showed this core can produce nearly 6.5 inches of track flare.
Coverstock: The solid reactive cover is black with metallic gold lettering. The factory surface is aggressively sanded with 500 and 1500 grit Sia Air pads. The Ra measures 12.25. The effective surface grit is 2750. We rate the cover formula as moderately quick off friction areas and above average in oil.
Test Results: During testing we compared the new Reax directly against the Yeti (reviewed next). The Reax was the more controlled and stable ball. It negotiated heavier volumes of oil better, due in part to the dull 500/1500 solid reactive cover and the stronger asymmetric core. The motion shape was as versatile as the Yeti's, but with a slightly more defined motion range. The Reax matched up best on fresh, medium-heavy or heavier oil patterns, both Sport and typical house shot. Oil carrydown was a non-factor, as the Reax's aggressive cover created ample traction downlane, resulting in very good hitting power and pin carry.
When to Use: Use the Reax on any fresh Sport or THS pattern with at least medium-heavy oil volume. The solid traction we saw in the midlane and in medium amounts of oil carrydown are two of the Reax's better attributes. If you're looking for most of your track flare to occur in the oil, use lower drill angles with flare-increasing weight holes. The opposite holds true for those looking for more flare in the backend. Your favorite IBPSIA ball driller will have access to Pinel's suggested layout choices for various lane conditions.