Recipients selected for 2023 USBC National Recognition Awards
February 14, 2023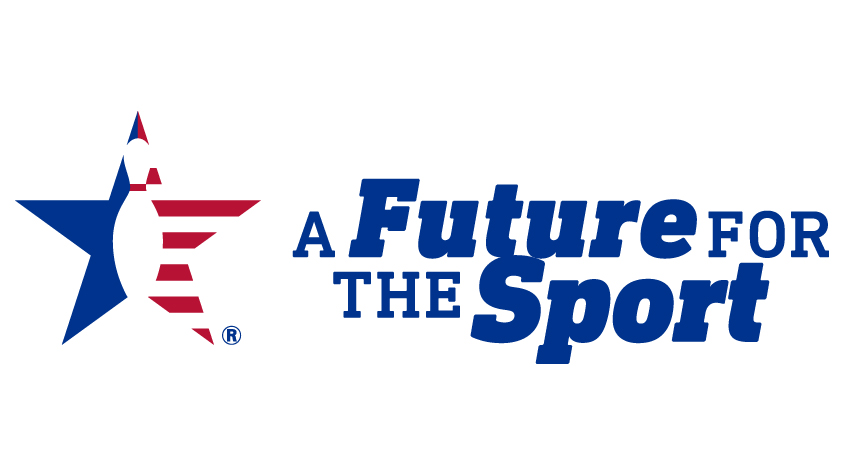 ARLINGTON, Texas –
Rebecca Cole of Gresham, Oregon, Dalia Keyes of Valrico, Florida, and Brent Prentice of Eagan, Minnesota, were selected by the United States Bowling Congress Board of Directors to receive USBC National Recognition Awards.
Cole is the Joyce Deitch Unity Award winner, Keyes is this year's recipient of the Helen Baker Award for Outstanding Association Service and Prentice has been selected as the USBC Proprietor of the Year.
The annual awards honor outstanding bowling leaders for their contributions to the sport. Selections were made from submitted applications, and the recipients will receive their awards at the 2023 USBC Convention in Las Vegas.
The USBC Joyce Deitch Unity Award is named in honor of the seventh president of the Women's International Bowling Congress. It recognizes organizations and individuals who have made important contributions to the sport of bowling by being motivators, visionaries, leaders and/or innovators.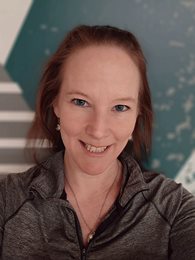 Cole has been involved in the sport of bowling, either as a competitor and/or volunteer, for more than 30 years and is devoted to growing the sport on multiple levels in the Pacific Northwest region.
She is the current Oregon State USBC Association Manager and also serves as that organization's chair of the Cooperative Sponsorship Committee for High School Bowling and Youth Committee. In addition, Cole serves on the Hall of Fame Committee and the Youth Committee for the Greater Portland USBC and is assistant general manager and league director at KingPins Portland. She has previously filled roles as a league secretary, vice president and president.
Cole, 41, enjoys sharing her knowledge of organizing, promoting and running leagues and tournaments, conducting fundraisers for events and youth bowlers and is a source of encouragement to bowlers of all ages and skill levels.
Not only is Cole the tournament director for multiple organizations in the region, but she also takes the time to promote and assist tournaments that are run by others. She openly shares her knowledge of tournament formats and ideas with other tournament organizers for the betterment of the sport, and her devotion to fundraising for local centers, associations and youth bowlers has been a constant over the years.
Cole has been praised for her leadership, innovation and humility in her tireless effort to recruit new bowlers to the sport, grow the base of current bowlers and better the lives of all bowlers in her area.
She is a member of the Greater Portland USBC Hall of Fame (Meritorious Service) and was the Oregon State USBC 2017 Volunteer of the Year.
"I feel very honored and blessed to be chosen to receive the Joyce Deitch Unity Award," said Cole. "This game has given me so much over the years, including lifetime friends, amazing adventures and priceless memories. To be recognized with such a special award brings tears to my eyes, and I'm forever grateful for the opportunities to serve and help grow something I am so passionate about."
The USBC Helen Baker Award for Outstanding Association Service is named in honor of the fifth president of WIBC and
recognizes an outstanding bowling leader who has made invaluable contributions to local and state associations as an innovator, creator and mentor of adult programs.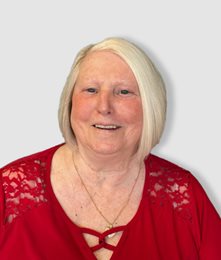 Keyes, 71, has been a member of both the Greater Tampa and Florida State USBC for 49 years. At both levels, Keyes has contributed her time and talent in a variety of roles while serving in a number of director, officer and committee positions.
Keyes is the present Greater Tampa USBC Association Manager and a member of the Youth Committee. On the state level, she is the current Sergeant at Arms, Youth Tournament Director and Youth Leader Advisor. On the national level, Keyes is a former director of the Women's International Bowling Congress and the Young American Bowling Alliance.
Her commitment to the sport is noteworthy as Keyes has spent countless hours visiting bowling centers in an effort to inform league members about the benefits of sanctioning with the USBC.
Keyes became a USBC trained coach in 2004 and is a tireless advocate for youth bowling in her area. She has spent years conducting youth lessons and traveling to help organize and assist with youth tournaments.
"I am honored and humbled to be accepting the USBC Helen Baker Award this year, and I'm proud to be among the previous winners who have also contributed so much to bowling," said Keyes. "Although I never met Helen Baker, I have worked with many of the women and men who worked under her on the local, state and national levels, and I'm fortunate to have learned from some of the sport's great leaders. It is truly an honor to be given an award like this when you are so passionate about the sport of bowling, and I'd like to thank Ruby Johns, former president of the Tampa Women's Bowling Association, for nominating me."
In addition to being honored as this year's USBC Helen Baker Award recipient, Keyes is a Meritorious Service inductee in the Florida State USBC, Tampa Women's Bowling Association and Florida State USBC Youth Halls of Fame and is a two-time recipient of the Youth Leaders Landen Memorial Dedication Award.
The USBC Proprietor of the Year Award annually recognizes a bowling center proprietor for outstanding support of USBC local, state and/or national association programs.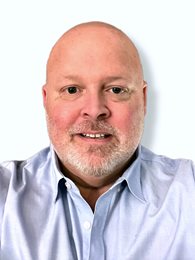 Prentice, 49, started working at Cedarvale Lanes in Eagan, Minnesota, 28 years ago when he took a job working the counter while in college. From there, he quickly progressed to assistant bowling center manager, center manager, president, and then, 20 years ago, co-proprietor of the 32-lane venue.
Under his leadership, Cedarvale Lanes added Fitz's Bar and Grill and a space for volleyball. Perhaps most notably, Prentice has made the facility a hub for tournaments of all different levels, from professional to youth.
Cedarvale Lanes played host to Professional Women's Bowlers Association tour stops in 2018, 2019, 2021 and 2022, generating excitement for the sport within the community, especially among the younger bowlers who were able to experience the sport at its highest level.
Prentice also has made Cedarvale Lanes available for numerous high school tournaments, hosted Special Olympics events and has created a youth program that quickly built itself to more than 150 participants.
Additionally, he was the catalyst for Minnesota submitting a bid for a future USBC Junior Gold tournament. Community members cite Prentice's "Why Not Us" attitude when noting what makes Cedarvale Lanes the perfect place for tournament organizers and coaches who support growing the sport, especially for youth bowlers.
Prentice started bowling when he was seven years old and has 32 300 games and 31 800 series to his credit. He earned numerous state and local titles before retiring from competitive bowling in 2007 and is a member of the Twin Cities Bowling Association and Minnesota State Halls of Fame in the Superior Performance category.
Prentice is quick to credit his entire staff for their skill and support and notes he couldn't do anything without them.
"I'm so honored to receive this award from the USBC . . . I feel like this is a Super Bowl-type award for myself and the Cedarvale and Fitz's Bar and Grill team," said Prentice. "You can't win a Super Bowl without a great team, and that's what we've had here for many years. So, this is our award, not just mine."
The National Recognition Awards will be presented during the 2023 USBC Convention and Annual Meeting, which is set for April 24-27 at South Point Hotel and Casino in Las Vegas.
Visit BOWL.com/ScholarshipsAwards
for more information on the National Recognition Awards and to learn about past recipients.

Visit BOWL.com/Convention
for information about the 2023 USBC Convention.