Remembering Donna Zimmerman
January 05, 2011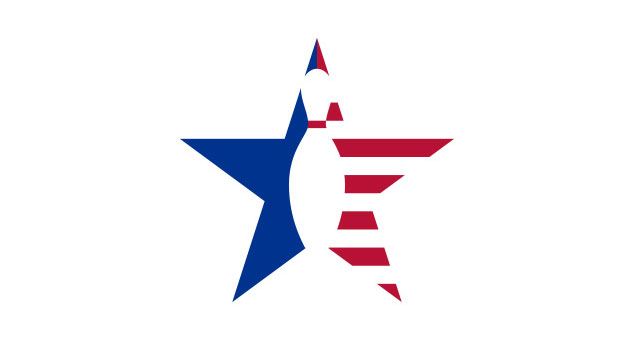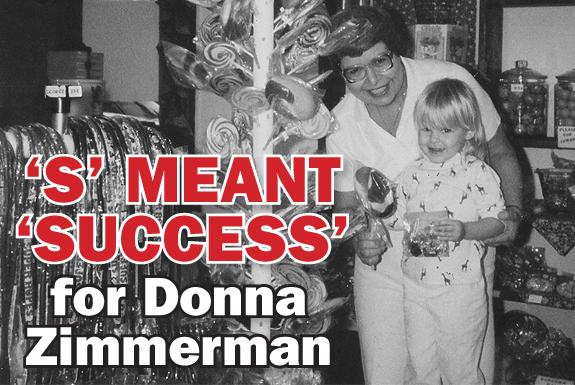 Hall of Famer Donna Zimmerman passed away two days before Christmas. She was 77.
Zimmerman was a star bowler during the 1960s, and later operated a bowling center in Long Beach, Calif., with fellow Hall of Famer Merle Matthews.
In 1982, Bowlers Journal contributor Bob Johnson (now the magazine's Editor) penned the following feature on the woman known to friends as "D.Z."
'S' MEANS SUCCESS
By Bob Johnson
Since Donna Zimmerman has always been obsessed by the letter "S" — she loves seafood, solitaire, Sundays, spaghetti and "Simon and Simon," but not necessarily in that order — it should come as no surprise to learn that the California bowler sandwiched her most sizable scoring successes somewhere in the Sixties.
So impressive were her performances during that decade that the Women's International Bowling Congress named her to its Hall of Fame. She will be inducted as a Superior Performance honoree during special ceremonies in St. Louis, site of the 1982 WIBC tournament, on April 19.
At one point in her career, someone labeled Donna a "perennial runner-up" since it seemed as though she was always finishing second in tournament play. Of course, when you're getting beat out by the likes of a Marion Ladewig or a Merle Matthews, it's not exactly necessary to hang your head in shame.
"But it wasn't just seconds," Donna explained. "It was any position that started with an 'S.' I'd finish second, or sixth. or seventh... or sixteenth."
With a chuckle she added: "I sure had a lot of trouble getting an 'F.'"
Not so in 1965, however, when Donna enjoyed the greatest year of her career. She recorded two major Fs, scoring important firsts in the WIBC All-Events and teaming with Janet Harman to capture the coveted BPAA Doubles crown. True to form, she also notched a pair of Ss, finishing second in the WIBC Team event and the BPAA National Team Tournament.
Donna earned a Bowlers Journal All-American Team berth that year, and finished — you guessed it — second in the Bowler of the Year voting behind Betty Kuczynski.
Two other notable Ss were recorded in 1959 when she finished second in both the BPAA All-Star and World Invitational tournaments.
Of course, there were other triumphs in other years.
Take 1952, for instance.
That year, at the age of 19, Donna became the 27th woman in bowling history to roll a perfect game. And it was the only 300 recorded by a woman during the 1952-53 season.
"I remember it like it was yesterday," she said. "In those days, there was no practice before the game like there is now. I did it without any practice."
In 1963 she won the Ohio Match Game crown. And three years later, she earned the California Match Game title.
All told, Donna has some 25 major titles to her credit, along with a nearly equal number of second-place finishes. And let us not forget all those sixth, seventh and sixteenth-place showings.
Donna took up the sport when she was 16, and just one year later was sporting a 168 average. At 19, she met long-time friend Merle Matthews for the first time.
"I was goo-goo-eyed at all these star bowlers," Donna recalled. "I saw these gabardine outfits and I saw LaVerne Haverly (later Carter) and I saw Marion Ladewig and I saw Merle Matthews, and I knew this was for me."
Before long, Donna found herself competing side-by-side with the established stars of the day. And thanks to her outgoing personality, those stars soon became friends.
"I started running around with them and sitting with them in the paddock," she said. "I think just listening to them taught me a lot about bowling competitively."
Donna had grown up in the Akron, Ohio, area, the product of a bowling-crazy family. She won 11 association titles there, but all the while had the idea of moving to California in the back of her mind. "Those Midwestern winters will do it to you," she said. (She loves snow, which begins with an S, but hates cold weather, which doesn't.)
In 1962, she got her opportunity to take Horace Greeley's advice.
"We were in Pontiac, Mich., and we were on the way to the airport to pick up one of the bowlers," she said. "I was in the back seat and Merle was driving, and she asked me if I'd like to go to work for her in California. Since I had been thinking about it before, her offer really planted the idea in my head.
"The next year, I made the big move. I packed up everything I had — which wasn't much, believe me — put it in my '59 Pontiac and took off.
"Janet Harman, who was my doubles partner, drove out with me, but I remember I was driving when we hit L.A. I looked ahead of me and saw all that traffic and the freeways that I had read about and said, 'This is where I get off.' I wasn't going any farther than I had to."
And so began her career in the bowling business. She went to work as the manager of Merle's bowling center in Long Beach, Santa Fe Lanes.
"It figured that the name of the center would start with an S," she quipped.
Because of its size and location, the center was never a real big money-maker, but it generated enough income to enable Merle and Donna to live fairly comfortably.
"In 1975, we decided to clean it up a little, so we changed the name to Merle Matthews' Hall of Fame Bowling Center. That was the year after Merle had been elected to the WIBC Hall. And it seemed like after we changed the name, things went better for us. Business was better, and it really was a joy."
Five years later, Merle decided it was time to retire, and closed the center. That meant it was time for Donna to look toward new horizons. She managed another center for a while.
"But I just didn't like the situation," she said of the switch. "I couldn't get used to the way things were done. It wasn't like at Hall of Fame, where we had a great crew. You can't replace that. So I finally decided to get out of the business end of it completely."
After taking some time off "just to loaf," she landed a job running — of all things — a popcorn store. (The popcorn is available salted, sweet or syrupy.) And that's where you'll find her five or six days a week now.
Does she miss the bowling business?
Not even a little bit.
"I'd say it took a good nine months to wind down from it," Donna said. "I mean, you know your own body. You know when you're nervous how little things can bother you. But they don't anymore. I'm much more relaxed."
Furthermore, Donna feels sorry for those men and women still in the business: "You're constantly going, going, going. And the economy! Well, it's gotta be tough for those bowling centers now. And the fire marshals. And OSHA. And the changing lane dressings. And the ABC is telling you what to do. And the insurance is constantly going up.
"It's tough. I sit and listen to 'em, and I'm glad to listen to 'em. I'm glad I'm not in their shoes anymore. It makes me feel good. I enjoyed it when I was in it, but I'm glad I'm not in it anymore."
Besides, working a regular 9-to-5 job gives her more time to do what she really enjoys: bowl.
Now 49, she continues to match strikes and spares with the best of them. During the match play segment of a recent Western Women Professional Bowlers tournament, she defeated both Donna Adamek, the national Bowler of the Year each of the past four years, and Cindy Mason, the LPBT's 1981 Rookie of the Year.
That's a sweep which, if you'll notice, begins with an S.
- - - - -
Picture: Donna Zimmerman is shown in her popcorn shop with the daughter of this story's writer, Tawny.