Retired Air Force Veteran Mitch Beasley Wins No. 1 Berth for FireLake PBA Tournament of Champions Finals
February 05, 2016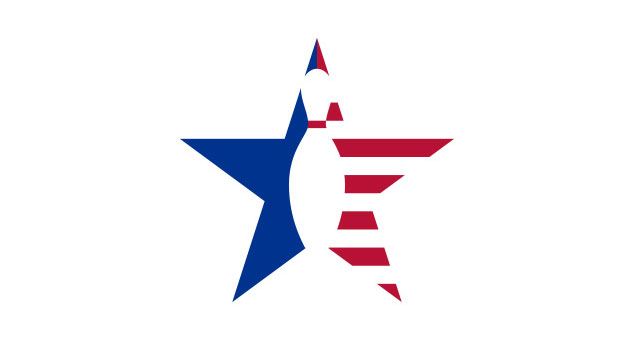 SHAWNEE, Okla. – Retired U.S. Air Force veteran Mitch Beasley of Clarksville, Tenn., will make a bid for his first Professional Bowlers Association major title Sunday as top qualifier in the 51st FireLake PBA Tournament of Champions after dominating match play Friday at FireLake Bowling Center.
Beasley, a 47-year-old right-hander, won all 13 of his final 14 matches Friday, and tied the other one, to advance from third place to first, finishing with a 48-game total of 11,559 pins. Beasley has never finished higher than fourth in a PBA Tour event, but he has won 20 PBA titles, including at least two titles in six of the PBA's seven domestic regions where he was based during his 20-year military career. Beasley served as a crew chief on C130s and recruiter for the U.S. Air Force.
"I retired on Jan. 1, 2008, and left the next day to bowl on Tour."
On Sunday, he will face the player who emerges from three preliminary matches in a one-game duel for the $50,000 first prize. Also qualifying for Sunday's ESPN stepladder finals were 2015 PBA Rookie of the Year Jesper Svensson of Sweden, a left-handed two-hander who turns 21 on Feb. 15; two-time defending champion Jason Belmonte of Australia; 2013 PBA Rookie of the Year EJ Tackett of Huntington, Ind., and one-time PBA Tour winner Tom Daugherty of Riverview, Fla., who is best known for the 100 game he bowled against eventual winner Mika Koivuneimi in the 2011 Tournament of Champions finals.
Daugherty will bowl Tackett, a two-time runner-up in major championships, in the first match. The winner will try to end Belmonte's bid for a record-tying third consecutive TOC title in match two. The match two winner bowls Svensson in the semifinal match for the right to meet Beasley in the title contest.
For Beasley, Friday's final round was the best performance of his career.
"I made four changes to my game two weeks ago. I was really focused on the changes and make good shots and let the ball tell me what to do," he said. "I felt the pressure, but I was just trying to make the shots I needed to make.
"I missed my best years as an athlete while I was in the Air Force, so when you have the opportunity, you have to take advantage of it," he added. "When I started bowling on Tour, I got hurt twice, once with a shattered wrist and then I missed a couple of years with hip and back injuries, so about half of my time, I've been hurt. It feels good to be healthy again."
Sunday will give him a chance to realize the goal he's always dreamed of.
"It's every bowler's dream to win a national title, and to have a chance to have your first title be a major, that's the ultimate," Beasley said. "That's what I've worked for ever since the first time I picked up a bowling ball when I was 19 and in the service in Germany."
Sunday's live ESPN stepladder finals will be contested on a special two-lane installation inside FireLake Arena at 1 p.m. CST (2 p.m. Eastern). First prize in PBA's first major championship of the 2016 season will be $50,000.
FIRELAKE PBA TOURNAMENT OF CHAMPIONS
FireLake Bowling Center, Shawnee, Okla., Friday
Final Match Play Standings (after 48 games, including match play bonus pins)
1, Mitch Beasley, Clarksville, Tenn., 20-3-1, 11,559.
2, Jesper Svensson, Sweden, 14-10, 11,455.
3, Jason Belmonte, Australia, 15-9, 11,421.
4, E.J. Tackett, Huntington, Ind., 17-7, 11,300.
5, Tom Daugherty, Riverview, Fla., 15-9, 11,203.
Failed to advance
6, Dom Barrett, England, 14-9-1, 11,188, $5,500.
7, Brad Angelo, Lockport, N.Y., 16-8, 11,168, $5,000.
8, Kyle Troup, Taylorsville, N.C., 12-11-1, 11,088, $4,500.
9, Sean Rash, Montgomery, Ill., 12-12, 10,964, $4,000.
10, Bill O'Neill, Langhorne, Pa., 12-12, 10,857, $3,800.
11, Anthony Simonsen, Princeton, Texas, 11-13, 10,801, $3,600.
12, Amleto Monacelli, Venezuela, 15-9, 10,793, $3,400.
13, Marshall Kent, Yakima, Wash., 8-16, 10,774, $3,200.
14, D.J. Archer, Friendswood, Texas, 11-13, 10,747, $3,100.
15, Tom Smallwood, Saginaw, Mich., 7-16-1, 10,744, $3,000.
16, Chris Loschetter, Avon, Ohio, 12-12, 10,732, $2,900.
17, Tommy Jones, Simpsonville, S.C., 11-13, 10,654, $2,800.
18, Wes Malott, Pflugerville, Texas, 10-14, 10,609, $2,700.
19, y-Jason Sterner, Covington, Ga., 9-7, 10,602, $1,850.
20, Andres Gomez, Colombia, 8-16, 10,535, $2,500.
21, Tyler Jensen, Ft. Worth, Texas, 8-16, 10,501, $2,400.
22, x-A.J. Johnson, Oswego, Ill., 10-14, 10,349, $1,850.
23, Connor Pickford, Charlotte, N.C., 7-17, 10,316, $2,300.
24, Dino Castillo, Carrollton, Texas, 8-16, 10,295, $2,200.
25, Pete Weber, St. Ann, Mo., 4-4, 7,133, $1,500.
26, Norm Duke, Clermont, Fla., 0-0, $1,700.
x-Johnson replace Norm Duke, who withdrew due to a neck injury; y-Sterner replaced Pete Weber, who withdrew due to a hip injury.
300 Games: Anthony Simonsen, Dom Barrett.