Rick Wiltse earns USBC Gold Coach certification
March 26, 2019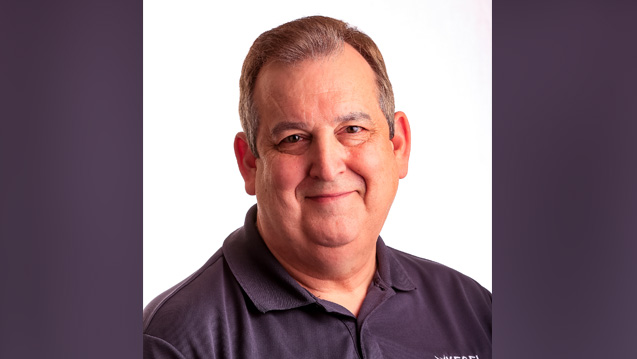 ARLINGTON, Texas –
Rick Wiltse, a Master Teaching Professional at the Kegel Training Center in Lake Wales, Florida, recently reached the highest level of certification a bowling coach can achieve by successfully completing the United States Bowling Congress Coaching's Gold certification program.
In his role at Kegel, Wiltse also is an instructor at the Kegel Pro Shop Academy and the assistant bowling coach and recruiting coordinator for Webber International University. He is a member of the International Bowling Pro Shop and Instructors Association (IBPSIA) and the Professional Bowlers Association (PBA), and an AMF Certified Instructor and Bowling Pro Specialist. He is a graduate of the Kegel Pro Shop Academy.
"Earning USBC Gold coach certification is the culmination of a lifelong interest in the sport of bowling," Wiltse said. "My grandfather took me bowling for the first time at age 8, and, from that point forward, bowling became a huge part of my life. I completed AMF Certified Instructor and Pro Shop Specialist training at age 15. My interest in bowling became even stronger during my collegiate bowling career, and, after being a student at the world-famous Kegel Training Center, I became part of the Kegel coaching staff in 2010.
"Becoming a USBC Gold coach is going to provide me with many more opportunities to share my passion for bowling. I am very grateful to United States Bowling Congress for this honor. I am especially grateful to all the coaches who have been my mentors in my quest to become a Gold coach."
Wiltse receives the Fred Borden USBC Gold Coach Award for successfully completing the program. He becomes the 18th active USBC Gold coach in the United States.
He earned USBC Silver certification in 2004. He said joining the Kegel team in 2010 and being a full-time bowling coach "has been my dream job" and allowed him to continue his development as a coach.
"The opportunity to meet (Kegel founder) John Davis and Chris Chartrand, and to work with  Del Warren, Randy Stoughton, Ruben Ghiragossian, Alexander Gurkov and the many other talented people at Kegel, made it possible for me to expand my knowledge and become a Gold coach," Wiltse said. "Kegel is my bowling family!"
As a teenager, Wiltse started teaching Learn to Bowl classes and served as a youth bowling coach at his local center. He said USBC Hall of Fame members Bill Lillard Sr. and Bill Bunetta were the instructors for his first coaching certification course and that their conduct and integrity, both on and off the lanes, inspired him to to learn as much as possible about the sport and to "follow in their footsteps as a student of the game and a coach."
Wiltse began his undergraduate studies in psychology at Oklahoma State University and earned his bachelor's degree and did graduate work at the University of Central Oklahoma.
Becoming a USBC Gold coach through USBC Coaching Certification and Development is similar to obtaining a doctorate in a field of study. Candidates are required to demonstrate knowledge of the latest techniques and information through practical application and discussion.
The final steps of the Gold certification program require a coach to conduct a class, participate in an oral exam and give lessons to bowlers of various skill levels. A final review board of active USBC Gold coaches and USBC staff evaluates the applicant to determine if the person meets the required standards.
Visit
BOWL.com/Coaching
to learn more about the coaching certification classes offer through USBC.