Roth/Holman Doubles TV Finalists Feature Young Players Looking for First Titles
October 21, 2015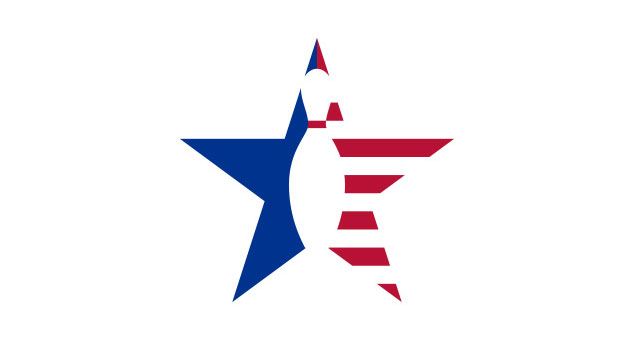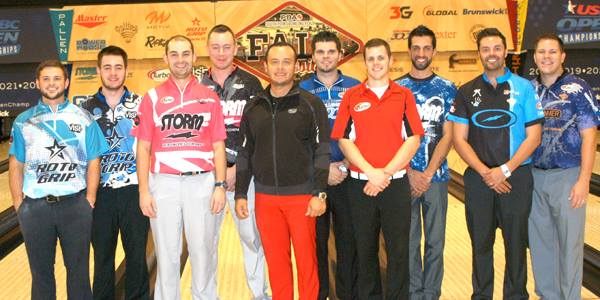 LAS VEGAS – Qualifying leaders Connor Pickford, 23, of Charlotte, N.C., and 18-year-old partner, Anthony Simonsen of Princeton, Texas, earned the top qualifying position for the Mark Roth/Marshall Holman PBA Doubles Championship finals, presented by Storm, at the South Point Bowling Plaza Tuesday. Both will be eyeing their first PBA Tour titles.
Pickford, whose best career finish was second in the 2014 PBA Viper Championship, and Simonsen, a rookie whose top finish was third in the PBA Xtra Frame Pensacola Open earlier in the year, held off every challenge throughout 20 team games of qualifying and match play to win the top berth in the finals by 245 pins over England's Dom Barrett and Finland's Osku Palermaa, the runners-up in the Roth/Holman Doubles Championship held in February in Indianapolis.
Pickford and Simonsen split their 12 team matches, 6-6, but finished with a combined total of 9,337 pins while Barrett and Palermaa posted a 9,092 total. Josh Blanchard of Mesa, Ariz., and Andres Gomez of Colombia qualified third; rookie Matt McNiel of Prior Lake, Minn., and Anthony Pepe of Elmhurst, N.Y., qualified fourth, and Australia's Jason Belmonte and partner Bill O'Neill of Langhorne, Pa., advanced from seventh to fifth in the final game. McNiel, too, will be looking for his first PBA Tour title.
"We just did the same thing we did yesterday," Pickford said. "We stayed focused, made good shots and it seemed like every time someone got close, we had a big game to stay in front."
"I don't know what the difference was this week," said Simonsen, who had struggled in most of his 13 previous PBA Tour events. "I was Mr. 60th place during the PBA Summer Swing, but everything seemed to click. I feel like I've been bowling well, and today it all came together."
"I'm kinda bummed that the finals won't be held until Dec. 19, though. If it was two days earlier and we could win, I'd become the youngest player ever to win a PBA Tour title."
That record currently belongs to PBA Hall of Famer, Norm Duke, who won his first title in 1983 at the age of 18 years, 11 months, 8 days.
The top five teams will advance to the ESPN stepladder finals on Saturday, Dec. 19, as part of the GEICO PBA World Series of Bowling VII at the National Bowling Stadium in Reno. The finals telecast will air on ESPN on Sunday, Jan. 17, and will officially count as a 2016 title.
The South Point Bowlin Plaza PBA Fall Classic continues with the PBA Xtra Frame South Point Las Vegas Open, a PBA Tour singles event, Wednesday and Thursday; the South Point PBA West Challenge on Friday; the five-player PBA Team Challenge, Saturday and Sunday, and the PBA50 Western Open on Monday. All competition in the Fall Classic is being covered live, exclusively on PBA's online video-streaming service, Xtra Frame. For details, visit pba.com.
MARK ROTH/MARSHALL HOLMAN PBA DOUBLES CHAMPIONSHIP
Presented by Storm
South Point Bowling Plaza, Las Vegas, Tuesday
Final Match Play Standings (after 40 team games, including match play bonus pins; top five teams advance to ESPN stepladder finals on Dec. 19 at the National Bowling Stadium in Reno, Nev.):
1, Connor Pickford, Charlotte, N.C. /Anthony Simonsen, Princeton, Texas, 6-6, 9,657.
2, Dom Barrett, England /Osku Palermaa, Finland, 7-4-1, 9,437.
3, Josh Blanchard, Mesa, Ariz./ Andres Gomez, Colombia, 5-6-1, 9,423.
4, Matt McNiel, Prior Lake, Minn./Anthony Pepe, Elmhurst, N.Y., 8-4, 9,389.
5, Jason Belmonte, Australia/Bill O'Neill, Langhorne, Pa., 8-4, 9,342.
6, D.J. Archer, Friendswood, Texas/Shawn Maldonado, Houston, 5-7, 9,339, $7,000.
7, Rhino Page, Orlando, Fla./E.J. Tackett, Huntington, Ind., 7-5, 9,301, $6,000.
8, A.J. Johnson, Oswego, Ill./Marshall Kent, Yakima, Wash., 5-7, 9,374, $5,500.
9, Andrew Cain/Michael Haugen, Phoenix, 5-7, 9,205, $5,000.
10, Chris Loschetter, Avon, Ohio/Ronnie Russell, Marion, Ind., 6-6, 9,141, $4,500.
11, a-Andrew Anderson, Holly, Mich./f-Liz Johnson, Cheektowaga, N.Y., 5-7, 9,101, $4,000.
12, Dick Allen, Columbia, S.C./Kyle Troup, Taylorsville, N.C., 4-8, 8,854, $3,500.
a-denotes amateur; f-denotes female.
300 Games: Shawn Maldonado, A.J. Johnson, Anthony Simonsen.