Roto Grip Outlaw
December 06, 2011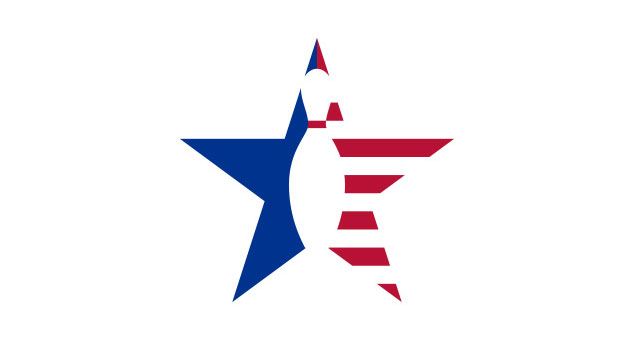 50.5 Hook 13 Length 15 Breakpoint Shape
Core Design: The new slice-of-bread type Caliber symmetric core can add 12% more energy transfer upon impact, says Roto Grip. The flip block and inner ball contribute to stability and back-end motion. The RG is medium-high at 2.57, yet it revs quickly. We saw nearly 5"of track flare from the .048 Diff.
Coverstock: The Inception solid reactive cover base is a new mix for Roto Grip, creating a higher RA value (10% more surface texture) compared to earlier covers. The black and mahogany blend is sanded with a 2000-grit Abralon pad. Oil traction came in above average, whereas responsiveness off drier areas was moderate with box finish.
Manufacturer's Intent: The Outlaw and Bandit are this season's replacements for the solid and pearl Nomads, said Roto Grip's design team The hybrid Nomad Dagger is the lone survivor utilizing the rotary core. This ball is designed to match up on medium to medium-heavy oil volumes when an earlier and smooth hook motion is needed.
Test Results: The Outlaw offers yet another benchmark-type roll, but this time with a more backend attitude. We still saw a very secure midlane read, likely due to the 2k grit and stronger core/cover combo. When compared to a like-drilled Riot (March 2010), we saw 2-3 boards more total hook and a heavier midlane presence. When stacked against the super-hooker Critical Theory, the Outlaw hooked about five boards less, had similar length and finished with a more gradual breakpoint shape.
When to Use: Good match-ups will happen on fresh light-medium to medium-heavy oil volumes. The Outlaw handles the oil up front, clears the midlane and controls the backends. As the midlane oil dissipates and carrydown rears its ugly head, we made parallel moves inside the patterns and maintained good pin carry, despite its lack of angularity. After a dozen games or so, the pearlized Bandit was the better choice; it clears lighter oil concentrations more easily. Also, our best carry was from around third arrow and out, compared to angles further inside. But if you can create hand action like Wes, Ryan or Pete, this may not be an issue.