Roto Grip Shooting Star
December 06, 2011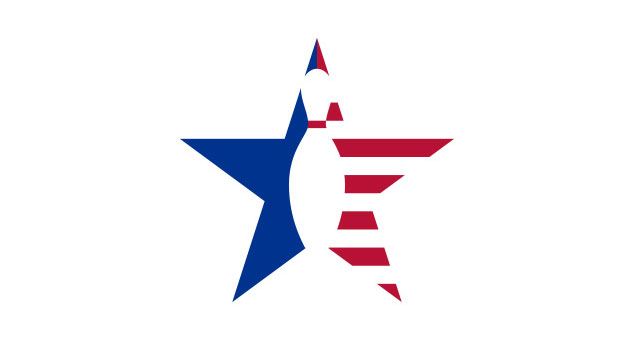 51 Hook 13.5 Length 14.5 Breakpoint Shape
Manufacturer's Intent: "The Shooting Star is reminiscent of the Saturn we produced a couple years ago. It is a benchmark mid-priced solid reactive," commented Roto Grip's Hank Boomershine.
Core Design: With the success of the hybrid-cover Rising Star (April 2011), it made perfect sense to use the same Neutron symmetric core shape with a solid cover. The RG is medium at 2.55 and the .042 Diff rather strong for this price point. One can expect nearly 5 inches of track flare with stronger pinned layouts.
Coverstock: The Ultimate Vision coverstock is a solid reactive, factory sanded at 2000 grit. The colors are a sedate blend of dark and medium purple hues. The responsiveness off dry boards is moderate and oil traction is average when compared to the other coverstocks available in today's marketplace.
Test Results: The Shooting Star will provide an earlier motion in the midlane compared to the Rising Star, coupled with a smoother, more gradual response when leaving the oil patterns. Speed-dominant styles may actually prefer this earlier motion, as will those with higher rev rates looking for a slower response before the pocket. Our testers preferred the Shooting Star on fresh patterns with reasonably clean backends because it controlled the breakpoint well and entered the roll phase properly for excellent pin carry.
When to Use: As much as we liked the Shooting Star on fresh, we couldn't consistently get through the mids on broken-down patterns without seeing an early read. In contrast, the Rising Star excelled on broken-down patterns as we chased the oil line inside. On heavier Sport patterns, the Shooting Star performed quite well with stronger 3- or 4-inch pin distance layouts, as the added track flare handled the volume well and had little difficulty through carrydown. On lighter volumes or for slower speed players, our longer 5-inch pin distance layouts were easily the best suited, as the reduced track flare allowed us to keep our targets more in front of us. Considering its value pricing, the Shooting Star is a definite bargain.