Royal Pin Woodland to host U.S. Open through 2027
November 10, 2023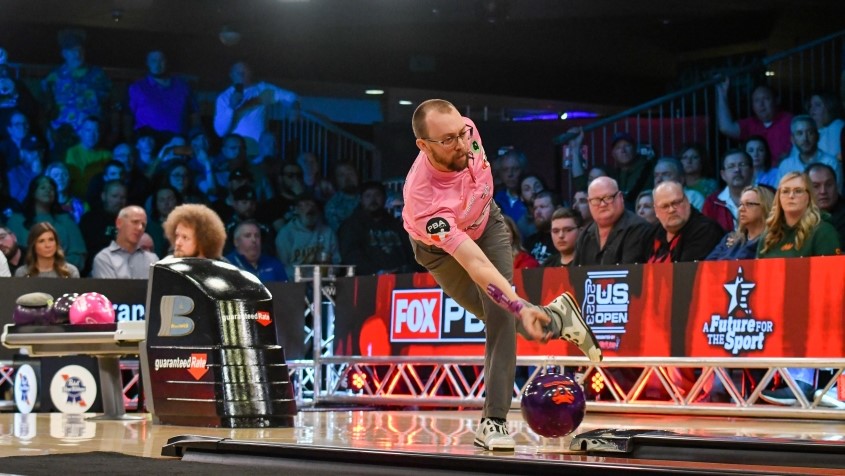 ARLINGTON, Texas
– The United States Bowling Congress and Bowling Proprietors' Association of America have announced a location agreement that will make Royal Pin Woodland the host for the 2025, 2026 and 2027 editions of the U.S. Open.
It was recently announced that the 2024 U.S. Open would be contested at Royal Pin Woodland, so by the time the agreement ends in 2027, the iconic 70-lane venue in Indianapolis will have hosted six consecutive editions of one of the sport's most prestigious major championships.
As part of the location agreement, the U.S. Women's Open, a major on the Professional Women's Bowling Association Tour, also will be contested at Royal Pin Woodland multiple times through 2027 with the storied center hosting the tournament in 2024 and 2026.
Next year's U.S. Women's Open will be held June 11-18 while the 2025 event will be contested at Sun Valley Lanes and Games in Lincoln, Nebraska, from June 10-17.
"We're pleased that the U.S. Open and U.S. Women's Open will continue to be contested at such great centers in amazing bowling communities," BPAA Executive Director Frank DeSocio said. "These bowling centers have proven track records as outstanding hosts for major events, so we're happy to know that the sport's most prestigious championships will continue to be decided at these terrific venues for years to come."
With a combined six U.S. Open and U.S. Women's Open competitions being held at Royal Pin Woodland over the next four years, the venue will continue its own tradition of hosting major championships.
This year's U.S. Open – the 80th edition of the event dating back to its origins as the BPAA All Star – will mark the eighth time that bowling's most prestigious tournament has been hosted at Woodland, which remains the only venue to host every Professional Bowlers Association major championship.
In addition to its history with the U.S. Open, including both the men's and women's event in 1996 (qualifying and match play before the finals took place at Market Square Arena), Royal Pin Woodland has hosted 37 PBA Tour stops and previous editions of the USBC Masters and Junior Gold Championships over a span of 42 years.
"The U.S. Open and U.S. Women's Open are bowling's premier events," USBC President Melissa McDaniel said. "It's only fitting that the history and tradition of these iconic tournaments continues to be written in these great venues and locations."
For more information on the U.S. Open, click here:
BOWL.com/USOpen
. To learn more about the U.S. Women's Open, click here:
BOWL.com/USWomensOpen
.