Russell the Magnificent
June 26, 2011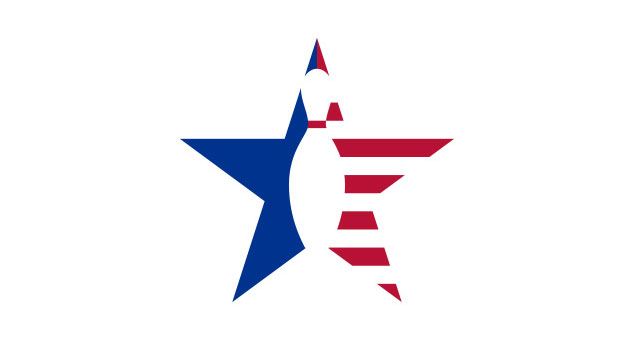 Ronnie Russell, PBA bowler from Indiana, gave a masterclass in tournament bowling to the 250-plus Europeans playing the

inaugural Brunswick Italia Challenge at the unique Red & Black bowling center in Asti, Italy, on finals day, June 26.
Coming second earlier in the week after the six-game qualifying round, along with the rest of the leading eight he enjoyed a late Sunday breakfast as that group were awarded byes into the third round. As qualifiers 9-48 fought two rounds of eliminations, Russell and compatriot Chris Loschetter wandered into the center in time to play the third round which consisted of eight players left from the earlier two rounds and those aforementioned eight from the elite octet.
This third stage called f four games, starting from scratch from which the leading eight would

advance to the quarterfinals. It was that Russell put his stamp of authority on the proceedings, opening with a 267, then hitting the tournament's fifth perfect game and finishing with 262 and 224 for a 1053 series.
He was chased by Italy's Enzo Zuccinelli who homed with 979 and it took 894 to make the cut into the final eight Those 9-16 took prizes for those positions, as did the finishers down to 48th place.
A very unusual format, unique to this event, saw qualifiers 1,3,5,7 play as a group on one pair of lanes, seeds 2,4,6,8 on the other pair, the lowest scorer to drop out after a one game match.
Russell stayed on his strikefest trail to top his group with 279 and was followed by Stuart Williams (253), Jimmy Dan Mortensen (162) and Paul Moor (236). Mortensen having the low score dropped out.
On the other pair, it was Chris Loschetter in the lead with 246 in front of Thomas Gross (207), Enzo Zucchinelli (202) to oust local hero Marco Reviglio by one pin (201).
The two trios then played a further game to cut the count to two, Russell remaining with 234 and Paul Moor staying with 225, whilst Williams bowed out with a lowly 221.
The other group had Zuchinelli drop out with 210 as Loschetter topped the scores with 229 and Gross struck out in the tenth for 231.
Now things got deadly serious with places in the final at stake. Russell had an easy victory over Moor, 247-171, and it was a closer encounter as Gross put Loschetter into the loers' bracket, 231-216.
The play-off for third and fourth places went down to the tenth frame, Loschetter emerging the victor, 254-248, so the final lined up Russell against Gross, the United States against Austria.
Russell had all four wheels on his wagon whilst Gross had only three, cruising to victory, 255-178.
Russell was well and truly mobbed by a passionate Italian crowd and many of the 260 international layers as he celebrated his victory, well deserved for such an impressive performance.
"I love bowling international tournaments," said Russell after his victory."The people are so friendly and it is great to socialize so much with all the friends. You just don't get that back home.
"The conditions and organization here have been fantastic and I am so thankful for Brunswick's support since I joined their staff a year ago. The new balls are just out of this world, as you can see by my performance here today and there a\re three more new ones just coming on the market.
"I would love to be able to bowl more European and Asian events and I will be back just as soon as I can, so many thanks to everyone for their friendliness and hospitality."
FURTHER DETAILS & RESULTS ON: www.brunswickitaliachallenge.com.
FINAL STANDINGS
| | | | | | | | | | |
| --- | --- | --- | --- | --- | --- | --- | --- | --- | --- |
| | NAME | NAT | GEN | 1 | HCP | SCORE | | HAND | |
| 1. | Russell, Ronnie | USA | M | 255 | 0 | 255 | | R | |
| 2. | Gross, Thomas | AUT | M | 178 | 0 | 178 | | R | |
NAME
NAT
GEN
1

HCP
SCORE
HAND
1.
Loschetter, Chris
USA
M
254
0
254
R
2.
Moor, Paul
GBR
M
248
0
248
L
GROUP A
SEED #
NAME
NAT
GEN
1

2

3

HAND
1
Russell, Ronnie
USA
M
279
234
247
R
3
Williams, Stuart
ENG
M
253
221
-
R
5
Mortensen, Jimmy
DEN
M
162
-
-
R
7
Moor, Paul
GBR
M
236
225
171
L

GROUP B

SEED #
NAME
NAT
GEN
1

2

3

HAND
2
Zucchinelli, Enzo
ITA
M
202
210
-
R
4
Reviglio, Marco
ITA
M
201
-
-
L
6
Loschetter, Chris
USA
M
246
229
216
R
8
Gross, Thomas
AUT
M
207
215
231
R