Sean Rash's 'Golden' Dash to Colombia
September 16, 2016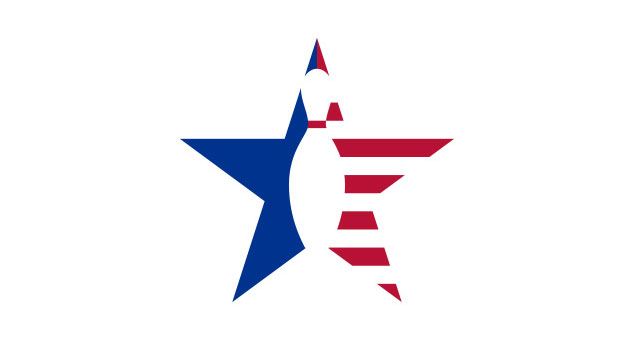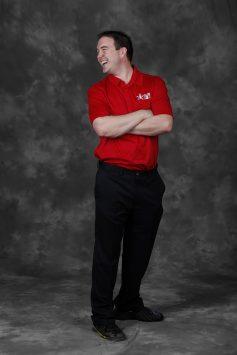 After qualifying for two PBA Fall Swing television finals over the weekend in Allen Park, Mich., Sean Rash was forced to make a mad dash to arrive in Cali, Colombia, late Monday where he joined his Team USA teammates for the opening event of the Pan American Bowling Championships.
It proved to be a "golden" trip for Rash.
It began on Sunday morning at Thunderbowl Lanes where the PBA, at the request of Team USA, provided a practice session on the PABCON lane condition for the players who were going to miss the official PABCON practice session. Most of the U.S. players then left for Colombia, but Rash still had TV finals to take care of.
After his final TV appearance Sunday, Rash rushed to the Detroit airport and flew to Houston. From Houston he flew to Panama. From Panama he flew to Cali. After arriving in Colombia on Monday, he had an hour-long drive directly to the bowling center in Cali, arriving just in time to bowl his PABCON singles event.
Rash started his six-game singles event with a 289, closed with another 289, and in between compiled a PABCON-record 1,482 pins to win the gold medal by seven pins over teammate and fellow PBA competitor John Szczerbinski. Colombia's Manuel Otalora (also a PBA member) won bronze with 1,466 pins.
Szczerbinski, Marshall Kent and Ronnie Russell were among the PBA members who competed in the PBA Fall Swing before heading to Colombia. On Tuesday, Szczerbinski and amateur partner AJ Chapman combined for 2,786 pins to win the men's doubles gold medal by 20 pins over teammates Kent and Russell.
Canada's Francois Lavoie, a leading contender for PBA Rookie of the Year honors after qualifying for two PBA Fall Swing telecasts on CBS Sports Network, and teammate Mitch Hupe won the doubles bronze medal for Canada with 2,755 pins, and on Wednesday, Lavoie, Hupe and Zach Wilkins won the trios gold medal with 4,255 pins, 335 pins ahead of the Team USA trio of Russell, Chapman and Kent.
The PABCON Championships continue into the weekend with five-player team, all-events and Masters events yet to be contested. Women's competition in the same events will be held next week.
FOURTH ANNUAL PBA FALL/SUMMER SWING TIDBITS
The PBA Fall Swing began in Milwaukee in 2013 as the PBA Summer Swing, and through its four-year history, already has compiled a portfolio of interesting tidbits:
The "Swing" has had three hosts in four years: AMF Bowlero in suburban West Allis, Wis., in 2013 (where a different entry system was used, allowing players to enter individual events); FireLake Bowling Center in Shawnee, Okla., in 2014 and '15, and Thunderbowl Lanes in Allen Park, Mich., in 2016.
Like its big brother, the World Series of Bowling, the "Swing" has been based on three distinct animal pattern lane conditions serving as independent tournaments while also serving as qualifying stages leading to the main event, similar in concept to bicycle racing's Tour de France which includes sprint, mountain climbing and flat-land stages leading to the podium at the end. Since its beginning, the "Swing" has challenged bowlers to perform well on the Wolf (short 32-foot), Bear (flat 40-foot) and Badger (long 52-foot) patterns in order to advance to the Milwaukee/Oklahoma/Detroit Open finals.
The Fall/Summer Swing has consistently rewarded players with one of the highest cashing ratios in the sport. Example: the Fall Swing in Detroit paid just over $200,000 in prize money (including $125,000 in added money) for a cashing ratio of 2.7:1. The added prize money and better-than-average cashing ratio was very similar to the previous two Summer Swings in Shawnee, each of which also included roughly $125,000 in added prize money.
Detroit's Fall Swing introduced Dennis McCamery Jr. as "PBA Emcee," a role he also serves with the NBA's Orlando Magic. A lifelong PBA fan, McCamery helped entertain the standing room-only crowds with a variety of free giveaways and other interactive fan experiences.
With five nationally-televised events in each of the four "Swing" events, players have had opportunities to make a grand total of 20 CBS Sports Network appearances. Forty different players have appeared in at least one "Swing" telecast, but the overall leader in CBS Sports Network TV finals is Australia's Jason Belmonte with 11 shows, two more than Bill O'Neill. Tommy Jones is third with six.
Since its inception, the PBA Fall/Summer Swing has aired exclusively on CBS Sports Network. The 2016 PBA Fall Swing series will air on five consecutive Wednesdays at 9 p.m. ET beginning on Sept. 21 with the Wolf Open finals, Sept. 28 with the Bear Open finals, Oct. 4 with the Badger Open finals, Oct. 12 with the Detroit Open finals and Oct. 19 with the King of the Swing, featuring the previous four title-winners plus the leading points winner from the Fall Swing who didn't win a title. In the event a player wins more than one title event, the next-highest player in points will earn a King of the Swing berth.
A significant bonus for Fall Swing players was 10 invitations to participate in the lucrative 2017 DHC PBA Japan Invitational next January. The 10 invitees – along with the highest woman qualifier – based on total money won in Detroit will be announced after the King of the Swing telecast on Oct. 19.
Read more in PBA Spare Shots