SECOND GOLD FOR MALTA
April 01, 2011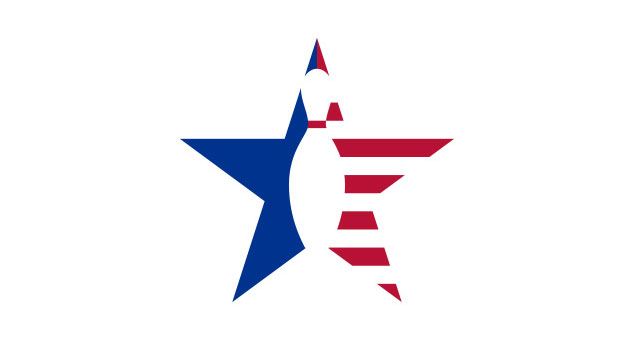 Competition was extremely tight as the 12-nation women's field took the delightful lanes of Bowling Pedralbes in Barcelona on Friday morning, April 1, for the distaff Doubles discipline of the 14th Mediterranean Challenge Cup, superbly organized by Promedia.
Once again, the scores came down to the final balls of the tenth frame of the sixth and final game before the medals could be announced. Finally, the bright lights shone on the Maltese Women's Doubles pairing of Sue Abela and Tiziana Carannante showing them the way to the top of the podium on Saturday evening for the medal ceremony.

It took a total pinfall of 2340 for the talented Maltese pair to win gold, 34 pins more than second-placed Greece for silver as Georgia Sagona and Martha Karatzoula scored 2306. Taking third place for the bronze medals are Lauriane Celie and Solene Goron of France, 22 pins aback of the Greek duo.
Sue Abela will stand atop the podium for her second gold medal of this prestigious event having clinched first place in the Ladies' Singles yesterday evening, keeping her record run of medals in all but one of the 14 Mediterranean Challenge Cups intact. For partner Carannante, this is the third MCC for her resume and she has medals in all three.
"It was a lot tougher on the lanes today," Sue Abela said. "I was a bit stiffer and struggled on lanes 5 and 6 and I wasn't quite as focused as yesterday, but we managed to win the gold, so all is good."
"I'm pleased to add gold to the two bronze MCC medals," said Carannante. "I think that being left-handed I had a small advantage as I didn't have to move so much as (right-handed) Sue."
"A lot depends on the teams your are following as to how the lanes play," commented Abela, "but maybe it was tougher for me today because I woke up too early this morning."
Abela scored 1236 over her six games this morning and Carannante provided 1104 for the winning total of 2340.
The Maltese pair will be joined by male team members Neil Sullivan and Mark Spiteri after the Men's Doubles for the first three of six games in the Team event later this evening.
| | | | | | | | | | | | |
| --- | --- | --- | --- | --- | --- | --- | --- | --- | --- | --- | --- |
| P | Fed | Player | D1 | D2 | D3 | D4 | D5 | D6 | Pins | AVG | T. Double |
| 1 | MALTA | ABELA, SUE | 179 | 266 | 158 | 212 | 236 | 185 | 1236 | 206,00 | 2340 |
| | | CARANNANTE, TIZIANA | 199 | 191 | 191 | 159 | 177 | 187 | 1104 | 184,00 | |
| 2 | GREECE | SAGONA, GEORGIA | 183 | 159 | 165 | 190 | 237 | 178 | 1112 | 185,33 | 2306 |
| | | KARATZOULA, MARTHA | 224 | 206 | 174 | 211 | 178 | 201 | 1194 | 199,00 | |
| 3 | FRANCE | CELIE, LAURIANE | 150 | 202 | 193 | 173 | 181 | 205 | 1104 | 184,00 | 2284 |
| | | GORDON, SOLENE | 159 | 181 | 245 | 179 | 193 | 223 | 1180 | 196,67 | |
| 4 | CYPRUS | KASTORI, MYRIA | 192 | 184 | 177 | 158 | 203 | 185 | 1099 | 183,17 | 2259 |
| | | SCHIZA, NIKI | 223 | 196 | 164 | 202 | 172 | 203 | 1160 | 193,33 | |
| 5 | CATALONIA | SANZ, CRISTINA | 211 | 212 | 233 | 157 | 162 | 158 | 1133 | 188,83 | 2233 |
| | | TORRENTS, SANDRA | 164 | 169 | 166 | 195 | 222 | 184 | 1100 | 183,33 | |
| 6 | TURKEY | AKSULAR, GULHAN | 181 | 215 | 180 | 158 | 197 | 129 | 1060 | 176,67 | 2203 |
| | | OZOGLUUNTUR, EBRU | 178 | 225 | 244 | 182 | 156 | 158 | 1143 | 190,50 | |
| 7 | ISRAEL | ANTIN, SHAHAF | 182 | 167 | 175 | 163 | 203 | 184 | 1074 | 179,00 | 2162 |
| | | GILL, RHONA | 177 | 174 | 163 | 171 | 218 | 185 | 1088 | 181,33 | |
| 8 | ITALY | BIAGIA DI BENEDETTO, HELGA | 188 | 179 | 192 | 183 | 200 | 188 | 1130 | 188,33 | 2156 |
| | | MORRA, ALESSANDRA | 161 | 146 | 163 | 164 | 187 | 205 | 1026 | 171,00 | |
| 9 | SAN MARINO | BARBIERI, MORENA | 174 | 148 | 237 | 180 | 198 | 156 | 1093 | 182,17 | 2096 |
| | | PIVA, MILVA | 159 | 155 | 203 | 137 | 192 | 157 | 1003 | 167,17 | |
| 10 | SLOVENIA | DEBENEC, MAJA | 225 | 144 | 175 | 174 | 177 | 169 | 1064 | 177,33 | 2082 |
| | | KRIZMAN, MIHELA | 168 | 168 | 189 | 174 | 160 | 159 | 1018 | 169,67 | |
| 11 | TUNISIA | ANNAGUI, SONNIA | 158 | 200 | 135 | 142 | 179 | 154 | 968 | 161,33 | 1893 |
| | | MEZIOU, HELLA | 122 | 149 | 156 | 146 | 150 | 202 | 925 | 154,17 | |
| 12 | CROATIA | VICKOVIC, DANIJELA | 119 | 151 | 136 | 120 | 163 | 130 | 819 | 136,50 | 1663 |
| | | BARIC, SLAVICA | 144 | 119 | 117 | 153 | 145 | 166 | 844 | 140,67 | |