Semifinalists Set for 2015 XBowling Intercollegiate Singles Championship
April 16, 2015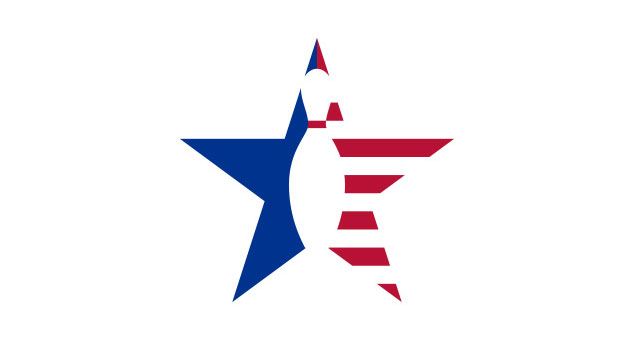 Lucas Wiseman
USBC Communications
WICHITA, Kansas - The four men and four women who will battle for collegiate individual titles on national television were determined April 14 at the 2015 XBowling Intercollegiate Singles Championships.
Verity Crawley of Webber International, Emily Eckhoff of Hastings, Robyn Renslow of Vanderbilt and Julia Bond of Nebraska advanced to Saturday's semifinals on the women's side. For the men, Andre Fors of Lindenwood, Meeco Walker of Notre Dame-Ohio, Devon Miller of Morehead State and Michael Tang of San Jose State advanced.
The semifinals will take place at Northrock Lanes on Saturday and will be taped for broadcast on CBS Sports Network in May. The women's show will air May 4 at 7 p.m. ET, while the men's show will air May 11 at 7 p.m. ET.
Crawley dominated the women's qualifying to start the day and then battled through a tough match with Brandi Underwood of Marian to advance. Crawley threw a clutch double to lock up a 621-606 win in the quarterfinals.
"I didn't know what I had to do, I just knew if I made a good shot I would have a chance," said Crawley, who averaged 234.75 for eight games of qualifying Tuesday morning. "This is a dream, but now I have to focus on the team competition."
In the other women's quarterfinal matches, Eckhoff defeated Shelly Goodwin of Lindenwood, 629-596, Renslow took down Sydney Brummett of Wichita State, 728-716, and Bond defeated Daria Kovalova of Wichita State, 736-707.
On the men's side, Tang qualified 19th out of the field of 24 and took advantage of some good luck to make the semifinals. Tang sat on the bench and watched as his opponents in the second round and quarterfinals both opened in the final frame to let him advance.
Tang defeated Cameron Weier of Robert Morris-Illinois, 594-583, in the quarterfinals after Weier left a pocket 8-10 split in the final frame. In the second round, Tang defeated Matt McNiel of Wichita State, 636-630, after McNiel missed a 10 pin in the final frame.
"I think I need to go out and get some lottery tickets because I got really lucky," Tang said. "I made some mistakes but got fortunate. I have to clean my game up for the show on Saturday."
In the other men's quarterfinals, Fors defeated Sean Black of Davenport, 639-618, Walker knocked off Tyler Cruz of Wichita State, 645-606, and Miller topped Zachery Brandt of Davenport, 590-554.
The focus now shifts to the XBowling Intercollegiate Team Championships, which begin with qualifying today at Northrock Lanes. All qualifying and match play rounds will be broadcast live on BowlTV.
For information on the Intercollegiate Singles Championships, visit BOWL.com/ISC.