Session 1: Europe 4 - USA 2
October 14, 2011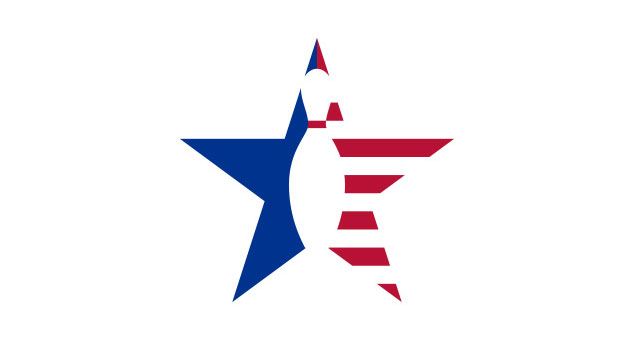 Session 1 - Friday October 14 - 19:00
Baker Team opener and then five singles matches.


One point for each win.
Baker team line-ups:
Europe: Osku Palermaa, Mika Koivuniemi, Dominic Barrett, Paul Moor
USA: Chris Barnes, Tommy Jones, Bill O'Neill, Mike Fagan.
The fifth singles match will be 'captains' pick' with opposing captains selecting the player.
In the opening Baker team event, the Americans came out of the traps like greyhounds, pounding the lane with the first six strikes whilst the Europeans struggled after Dominic Barrett left the 2-4-10 split. A 7-spare in the seventh frame brought the American strike run to a shuddering halt but they rallied with a double to post 255 to the Europeans 206.
But all is not lost as the Europeans realistically have a rather pathetic record of Baker team events but have still managed to beat those damn Yankees five times.
Next in line is the singles with Palermaa taking on Weber Cup rookie Bill O'Neill.
Back to level pegging as Palermaa wins a singles squeaker over O'Neill, 201-199, but the Finn's score could have been higher as he didn't bother to take the final 7-pin spare. The game was a symphony of splits as O'Neill left the 4-10 in his first frame and the 2-4-8-10 in the ninth. Palermaa left the 3-4-6-10 in his third frame but thrilled a packed Metrodome by picking it up.
Depite losing his first singles match, O'Neill was pleased with his performance and is impressed with the format and organization of the Weber Cup. "This is pretty cool and very enjoyable," he commented.
Next in the spotlight come America's second Weber Cup rookie Mike Fagan playing against Barnsley's favorite player, Paul Moor from nearby Hull. Moor is the only left-hander in the field this year.
Paul Moor, quick as a ferret down a drainpipe, shot four straight strikes to place his authority on the second singles match, leaving Fagan vainly trying to play catch-up. He seemed to have fathomed out the line but then ran headlong into a 3-6-7-10 split to put paid to any further ambitions. After his four-bagger, Moor had a string of 9-spares and then a double to seal the match in Europe's favor.
Newly-crowned USA captain Chris Barnes now takes on fellow PBA member and lofty Finn Mika Koivuniemi.
Normally, Barnes and Koivuniemi travel the PBA tournaments together and are room-mates. Now they face one another for a vital Weber Cup point.
Back to evens as Barnes gets one over and best friend Koivuniemi. The Finn held his mate to a four point lead right up until the ninth frame and then the pendulum swung into a wider arc and the pins fell for Barnes, ending up 246-212.
Next on stage come Dominic Barrett for Europe and Tommy Jones being anchorman for the Americans. Place your bets but we find this one impossible to call other than to say it will be a big win for the victor and a vital point for the team.
Well, Barrett can now stop thinking of Jones as his bogeyman. On the last two occasions that the pair have met, JOnes has been the victor with an outstanding margin, but today the tables were turned. Jones was merrily coasting along and then ran into the 3-4-6-7-9-10 split, which makes one wonder where the heck the ball went. He took four of those and then disaster as his next frame left him facing a 2-8-10. Barrett snatched victory from the jaws of defeat to put Europe back in the lead, 3-2.
Now the final match of the evening, the popular 'Captains' Pick" and those into the melee are Mike Fagan for the United States and Europe's Mika Koivuniemi.
This match really was 10-pin bowling as that damned pin withstood flying messengers, 6-pin taps and flying fives to stand resolute. Koivuniemi had three in a row and was then forced to double in the tenth frame to defeat Fagantaking the score to 4-2 in Europe's favor at the end of the first session.
We will be back Saturday afternoon at 14:00 local time, (08:00 EST). Join us, this is getting to be exciting stuff.
| | | | | | | | | | | | | |
| --- | --- | --- | --- | --- | --- | --- | --- | --- | --- | --- | --- | --- |
| Name | Nat | 1 | 2 | 3 | 4 | 5 | 6 | 7 | 8 | 9 | 10 | Total |
| Baker Team | | X | X | X | X | X | X | 7/ | X | X | 9/9 | |
| | USA | 30 | 60 | 90 | 120 | 147 | 167 | 187 | 216 | 236 | 255 | 255 |
| | | 9/ | X | 7s2 | 9/ | X | X | 9/ | X | X | 9/X | |
| | Europe | 20 | 39 | 48 | 68 | 97 | 117 | 137 | 166 | 186 | 206 | 206 |
| | | | | | | | | | | | | |
| --- | --- | --- | --- | --- | --- | --- | --- | --- | --- | --- | --- | --- |
| Name | Nat | 1 | 2 | 3 | 4 | 5 | 6 | 7 | 8 | 9 | 10 | Total |
| Bill | | 8s1 | X | X | 9/ | 9/ | X | X | X | 6s2 | X7/ | |
| O'Neill | USA | 9 | 38 | 58 | 77 | 97 | 127 | 153 | 171 | 179 | 199 | 199 |
| Osku | | 9/ | 9/ | 6s/ | X | X | 9/ | X | X | 9/ | 9- | |
| Palermaa | Europe | 19 | 35 | 55 | 84 | 104 | 124 | 153 | 173 | 192 | 201 | 201 |
| | | | | | | | | | | | | |
| --- | --- | --- | --- | --- | --- | --- | --- | --- | --- | --- | --- | --- |
| Name | Nat | 1 | 2 | 3 | 4 | 5 | 6 | 7 | 8 | 9 | 10 | Total |
| Mike | | 8/ | X | 9/ | 9/ | 9/ | X | 6s2 | X | X | X9/ | |
| Fagan | USA | 20 | 40 | 59 | 78 | 98 | 116 | 124 | 154 | 183 | 203 | 203 |
| Paul | | X | X | X | X | 9/ | 9/ | 9/ | X | X | 9/X | |
| Moor | Europe | 30 | 60 | 89 | 109 | 128 | 147 | 167 | 196 | 216 | 236 | 236 |
| | | | | | | | | | | | | |
| --- | --- | --- | --- | --- | --- | --- | --- | --- | --- | --- | --- | --- |
| Name | Nat | 1 | 2 | 3 | 4 | 5 | 6 | 7 | 8 | 9 | 10 | Total |
| Chris | | X | 9/ | X | X | X | 8/ | 9/ | X | X | XX9 | |
| Barnes | USA | 20 | 40 | 70 | 98 | 118 | 137 | 157 | 187 | 217 | 246 | 246 |
| Mika | | X | X | X | 6/ | 9/ | 9/ | 9/ | X | 9/ | X8s1 | |
| Koivuniemi | Europe | 30 | 56 | 76 | 95 | 114 | 133 | 153 | 173 | 193 | 212 | 212 |
| | | | | | | | | | | | | |
| --- | --- | --- | --- | --- | --- | --- | --- | --- | --- | --- | --- | --- |
| Name | Nat | 1 | 2 | 3 | 4 | 5 | 6 | 7 | 8 | 9 | 10 | Total |
| Tommy | | X | 9/ | 9/ | 9/ | X | X | 4s4 | 7s2 | X | XXX | |
| Jones | USA | 20 | 39 | 58 | 78 | 102 | 120 | 128 | 137 | 167 | 197 | 197 |
| Dominic | | 8s- | X | X | 6s1 | X | 9/ | X | X | X | XX8 | |
| Barrett | Europe | 8 | 34 | 51 | 58 | 78 | 98 | 128 | 158 | 188 | 216 | 216 |
| | | | | | | | | | | | | |
| --- | --- | --- | --- | --- | --- | --- | --- | --- | --- | --- | --- | --- |
| Name | Nat | 1 | 2 | 3 | 4 | 5 | 6 | 7 | 8 | 9 | 10 | Total |
| Mike | | X | X | 9/ | X | X | 9/ | X | X | X | 9/8 | |
| Fagan | USA | 29 | 49 | 69 | 98 | 118 | 138 | 168 | 197 | 217 | 235 | 235 |
| Mika | | 9/ | X | X | 9/ | 9/ | 9/ | X | X | X | XX8 | |
| Koivuniemi | Europe | 20 | 49 | 69 | 88 | 107 | 127 | 157 | 187 | 217 | 245 | 245 |