Session 2 - Saturday 14:00
October 13, 2012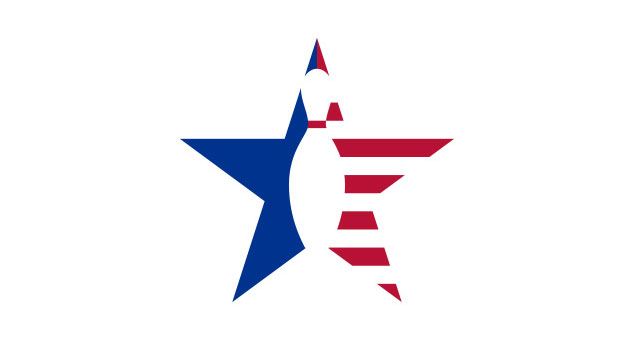 The Tough Get Going Now
Brand new pins, a low-scoring lane pattern and a large crowd in seating close up to the lanes. Add the pressure of multi TV cameras and
the conditions are not condusive to a comfortable bowling environment, so eight of the world's best bowlers are being tested beyond their usual pace to win this prestigious 888pokerWeber Cup.
Lat night's opening session saw the Americans in control, gleaning four of the six available points so carry a two-point advantage going into this second session.
"We're pretty pleased as we normally start off a little slow on day one," statedAmefican team captain Chris Barnes. "We have a team of four guys who get better as the weekend goes on. We've learned quite a few things, so we are pretty pleased.
"I was pretty surprised when Osku (Palermaa) put me in the Captains' Pick singles last night. I think last night I used the wrong choice of words. It did fire me up as over the past month I don't think anyone is bowling a whole lot better than me. I had already shown that I had a good ball reaction on this lane. He didn't consult his team-mates, either, so they were as confused as me. I just had to make sure I didn't prove him right, so I bowled a good score and gave the team a lead.
"They change the lane pattern a little bit every day, so we will seewhat happens when we practise a little bit but we figured out a few things last night, so we I think we will bowl much better today."
European captain, Osku Palermaa, a man of few words, commented: "I feel that last night it should have ended 3-3, but that's bowling. We bowled good, so I am confident we can keep on bowling good as we did yesterday. Our doubles matches today could be Team England and Team Finland!"
This afternoon's session calls for the following matches:
1 BAKER TEAM-USA order of play: Chris Barnes/Tommy Jones/Bill O'Neill/Mike Fagan
Europe: Osku Palermaa/Mika Koivuniemi/Dominic Barrett/Stuart Williams
2. DOUBLES: Jones/Barnes vs Williams/Koivuniemi
3. SINGLES: Jones vs Williams
4. DOUBLES: Fagan/O'Neill vs Barrett/Palermaa
5. SINGLES: Fagan vs Barrett
6. DOUBLES: Barnes/Fagan vsPalermaa/Koivuniemi
It's the 13th of the month and this is the 13th Weber Cup, so double jeopardy, but for which team?
Yippee! The Europeans won the opening Baker team match, quite a rare occurrence, but they did it in style, almost, just almost, rolling a perfect game as they strung the first ten strikes, then Koivuniemi hit a 3-10 split with the eleventh ball, then took one pin from that to post a very nce 287 for the opening match.
The Americans suffered two huge splits with O;Neill leaving the 2-4-8-10 in the third frame and Fagan faced the big four, 4-6-7-10 in the eighth, leaving the home team a clear run through to the wire.
Points now: Europe 5 - USA 7
We now segue into the doubles, with Jones and Barnes taking on Williams and Koivuniemi.
That fearsome duo of Barnes and Jones fought long and hard and earned a valuable point back for the USA as they defeated Europe's Williams and Koivuniemi, 247-203.
"We are pleased to have a two-point margin," said Chris Barnes, "but we hope to make it three soon as it will be tough for the Europeans to fight back."
Now we face a classic - Jones versus Williams, an encounter that had the crowd on the edge of their seats last night with a possible perfect game tie but ended wwith a 279-275 victory for Jones.
Chris Barnes said earlier that he wished for a three-point lead for USA but now the margin has been reduced to just one as Williams had an interesting struggle against Jones which was no repeat of last night's strikefest. This time it was strike for strike and spare for spare until the Englishman suffered a 3-4-6-7 split in his third frame, which he converted, and then had the dreaded 7-10 in his next frame, taking one pin. At this stage Jones led by 21 pins but things started to go awry when he missed a single 10-pin in the fifth, opening the door just a smidgen for Williams to see a little daylight. Then an inspired Williams hit a string of four strikes to clinch the match and bring the American lead back to a single point. Awesome! "That was good for me," stated a very pleased Williams. He wasn't kidding.
Next up the second doubles affray, this time Fagan and O'Neill against Barrett and Palermaa.
This was a match that must have brought more than a twinkle into the bright eyes of Mr Barnes as once again the Americans have a two point buffer over the Europeans. Things were nip and tuck until Palermaa missed a 10-pin in the fourth frame and thereafter the Europeans were faced with a catch-up situation, but they never did. Nine strikes in a row from the fourth frame saw the Americans home.
Now a singles again, this time. Mike Fagan taking on Dominic Barrett.
Whatever the match pendulum is swinging on needs to be well lubriated as the wear bewteen matches is making it work truly hard. Now the advantage comes back to Europe as they pull back to a single point difference, now 6-5 to the Americans, so if the next doubles match goes the Europeans way it will be all even going into tonight's six matches.
Barrett opened this match with a spare and then four strikes to build a commanding lead, helped by Fagan leaving, and failing to convert, the 2-8-10 split in the third frame and then going one pin worse witha 2-4-8-10 in the sixth, leaving Barrett to run home with a convincing 236-169 win.
Europe snatched defeat from the jaws of victory and ruined the chance of going into the evening session on equal points by missing fairly simple spare and leaving a 4-10 split, the Americans taking the chance and taking the point that was looking as it was going to the Europeans.
It was a Finland versus USA doubles match with Koivuniemi and Palermaa needing the vital point to even the table. Palermaa left the 4-10 in the opening frame and then missed picking up the 3-10 in the ninth frame. Heigh ho, a two-pin victory for the Americans.
So it is still adantage America going into theis evening's six matches.
| | | | | | | | | | | | | |
| --- | --- | --- | --- | --- | --- | --- | --- | --- | --- | --- | --- | --- |
| Name | Nat | 1 | 2 | 3 | 4 | 5 | 6 | 7 | 8 | 9 | 10 | Total |
| | Team USA | X | X | 6s2 | 9/ | X | X | 9/ | 6s2 | X | XXx | |
| | | 26 | 44 | 52 | 72 | 101 | 121 | 137 | 145 | 175 | 205 | 205 |
| | Team Europe | X | X | X | X | X | X | X | X | X | X8s1 | |
| | | 30 | 60 | 90 | 120 | 150 | 180 | 210 | 240 | 268 | 287 | 287 |
| | | | | | | | | | | | | |
| --- | --- | --- | --- | --- | --- | --- | --- | --- | --- | --- | --- | --- |
| Name | Nat | 1 | 2 | 3 | 4 | 5 | 6 | 7 | 8 | 9 | 10 | Total |
| Jones | USA | X | 9/ | 8/ | X | X | X | X | 9/ | X | XXX | |
| Barnes | | 20 | 38 | 58 | 88 | 118 | 147 | 167 | 187 | 217 | 247 | 247 |
| Williams | Europe | X | 7/ | X | X | 8/ | X | X | 8/ | 9/ | 9- | |
| Koivuniemi | | 20 | 40 | 68 | 88 | 108 | 136 | 156 | 175 | 194 | 203 | 203 |
| | | | | | | | | | | | | |
| --- | --- | --- | --- | --- | --- | --- | --- | --- | --- | --- | --- | --- |
| Name | Nat | 1 | 2 | 3 | 4 | 5 | 6 | 7 | 8 | 9 | 10 | Total |
| Tommy | USA | X | 9/ | X | X | 9- | 9/ | 9/ | X | 9/ | 8s1 | |
| Jones | | 20 | 40 | 69 | 88 | 97 | 116 | 136 | 156 | 174 | 183 | 183 |
| Stuart | Europe | 9/ | X | 6s/ | 8s1 | X | 8/ | 9/ | X | X | XX8 | |
| Williams | | 20 | 40 | 58 | 67 | 87 | 106 | 126 | 156 | 186 | 214 | 214 |
| | | | | | | | | | | | | |
| --- | --- | --- | --- | --- | --- | --- | --- | --- | --- | --- | --- | --- |
| Name | Nat | 1 | 2 | 3 | 4 | 5 | 6 | 7 | 8 | 9 | 10 | Total |
| Fagan | USA | 8S/ | X | 8/ | X | X | X | X | X | X | XXX | |
| O'Neill | | 20 | 40 | 60 | 90 | 120 | 150 | 180 | 210 | 240 | 270 | 270 |
| Barrett | Europe | 9/ | X | X | 9- | 9/ | X | 9/ | 5w/ | X | XXX | |
| Palermaa | | 20 | 49 | 68 | 77 | 97 | 117 | 132 | 152 | 182 | 212 | 212 |
| | | | | | | | | | | | | |
| --- | --- | --- | --- | --- | --- | --- | --- | --- | --- | --- | --- | --- |
| Name | Nat | 1 | 2 | 3 | 4 | 5 | 6 | 7 | 8 | 9 | 10 | Total |
| Mike | USA | X | 9/ | 7s2 | X | 8/ | 6s2 | 9/ | 9/ | X | 9/X | |
| Fagan | | 20 | 37 | 46 | 66 | 82 | 90 | 109 | 129 | 149 | 169 | 169 |
| Dominic | Europe | 9/ | X | X | X | X | 9/ | 9/ | 9/ | 9/ | XXX | |
| Barrett | | 20 | 50 | 80 | 109 | 129 | 148 | 167 | 186 | 206 | 236 | 236 |
| | | | | | | | | | | | | |
| --- | --- | --- | --- | --- | --- | --- | --- | --- | --- | --- | --- | --- |
| Name | Nat | 1 | 2 | 3 | 4 | 5 | 6 | 7 | 8 | 9 | 10 | Total |
| Barnes | USA | X | X | 8s1 | 8/ | 9/ | X | 9/ | X | 6w/ | 9/X | |
| Fagan | | 28 | 47 | 56 | 75 | 95 | 115 | 135 | 155 | 174 | 194 | 194 |
| Palermaa | Europe | 8s1 | X | X | 6w/ | X | X | 9/ | X | 8s1 | 8/X | |
| Koivuniemi | | 9 | 35 | 55 | 75 | 104 | 124 | 144 | 163 | 172 | 192 | 192 |