Seven stories from the RPI
February 07, 2010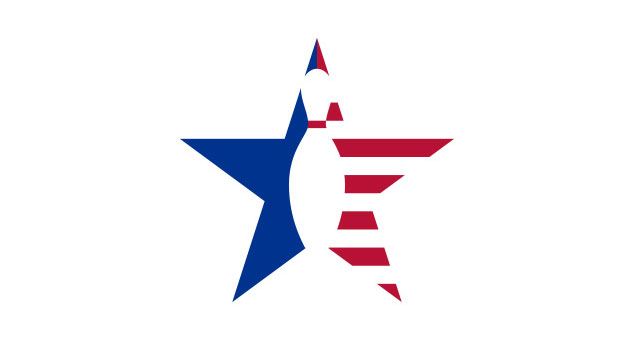 (Editor's Note: This is an expanded version of the feature story on the PBA Regional Players Invitational that appeared in the February issue of Bowlers Journal International.)
BY JEFF RICHGELS
WHEN ALL IS SAID AND DONE, the 2009 PBA Regional Players Invitational is likely to be remembered more for the lane pattern fiasco on its first day (see accompanying story, tomorrow) than for who won it or earned the seven exemptions for the 2010-11 PBA Tour.
And that's a shame because those seven provided compelling storylines: the champion who just got a job as a lawyer (Scott Norton), the second African-American to gain exempt status (Bobby Hall II), the hottest young player on the planet (Ryan Ciminelli), one of the best bowlers ever without a PBA Tour title (Lennie Boresch Jr.), a five-time PBA Tour champion regaining exempt status... again (Chris Warren), a solid young player finally gaining an exemption after heartbreaking near-misses (Dave Beres), and a senior player still seeking that elusive PBA Tour title (Jeff Zaffino).
What they all had in common was avoiding disaster on that surreal first day at Reno's National Bowling Stadium — the lowest was 29th in the 93-man field — and grinding away on what were tough scoring conditions: The seventh-place score of 6263 for 30 games was 263 pins lower than needed for the final exempt spot in the 2008 RPI, and 329 pins below seventh (three bowlers among the top 10 in 2008 had elected not to compete for exemptions).
Norton dug himself a crater to start, shooting a 151 on one of the pairs mistakenly conditioned with the Chameleon pattern. However, he moved to a Cheetah pair in the second game and eventually recovered to total 1272 for the six-game block.
"I was not happy," he said of his first game, shortly after wrapping up the title two days and 29 games later. "But that's just how it happens sometimes. Before they started naming patterns, you just had to go out during your 10 minutes of practice and figure it out. It's just one of those things that you've gotta put behind you.
"I kept telling myself it's a marathon, not a sprint," the 27-year-old former Team USA member added. "All I tried to do was pick up every pin I could every single frame and never give away a single pin."
Norton moved up to 12th after two rounds, 38 pins out of the last exempt spot, then to fourth after three rounds and second heading into the final squad.
With the patterns moving from shortest to longest (Cheetah, Viper, Chameleon, Scorpion, Shark), many expected leader Bobby Hall II to have a smooth ride to the title in the final squad as left-handers Norton and Ciminelli were his closest pursuers and lefties traditionally struggle on the Shark.
And while Ciminelli was slightly under a 200 average on Shark and lefty Roger Kossert fell out of the top seven with 1156 in his final block, Norton blasted an impressive 1325 that was second on the squad to Tom Hess' 1337.
"I don't know if I've ever shot plus on this pattern," Norton said of the Shark. "I came in wanting to throw one shot at a time as good as I could throw one shot at a time. I wanted to stay out of trouble and make all my spares because that's what it's about when you're grinding like this."
A 278 in game five that he could "hardly remember" boosted Norton past Hall.
"I was kind of unconscious," he said. "It was just one of those fortunate times when you fall into a rhythm and just kind of leave the world behind."
Norton said the exemption and spot in the 2010 Tournament of Champions (which took place in January in Las Vegas) were equally important, referencing his Hall of Fame mother, Virginia Norton.
"I've grown up watching my mother bowl on TV, and I got to be there when she was inducted into the WIBC Hall of Fame and the PWBA Hall of Fame," he said. "I never really thought I would have a chance. It still hasn't really sunk in yet. I don't even know how I did it."
Norton has no set goals for 2010-11.
"I don't have a doubt that I can go out there and compete," he said. "Am I gonna win? Who knows? Maybe. Maybe not. I'm going to go out there and bowl as good as I can. Those are the best in the world and you don't just win out there."
Before the 2010-11 season starts, Norton might be spending time working as a lawyer. He graduated from UC-Hastings Law School last May, took two months off to study for the bar, then bowled during the four months in which he waited for the results. After learning he'd passed the bar, he landed a job.
"Before I got the job, I told them I need to be gone this (RPI) week," Norton said. "I equated it to how tennis and golf have their exemptions. And on day one of my job, when I went in and talked to my boss, he said, 'That's amazing. It's a once-in-a-lifetime opportunity and you can't pass it up, so we're going to work something out.' So I have a few months to work something out."
He said having a law degree to fall back on should ease the pressure of the PBA Tour.
"I got my undergrad (degree) right about the time the tour was going exempt," he recalled. "I told my mom, 'I think if I'd go out there I'd have a chance to be exempt, but I'd have to go out there this year.' I agreed with her when she said it will always be there, but you have to have something to fall back on. I figured a history degree wasn't going to be too useful, so I went to law school."
Like Norton, Hall also dug himself a hole, falling 60 under after the first two games before going 250 over the last four to move up into second place with 1390. He then shot 200 over on the Viper to grab the lead, which he held until the penultimate game.
"I wasn't even paying attention (to the lane fiasco) until I heard about it, and then all I wanted to do was get out of being 60 under," Hall said. "And once I got the lead, I wasn't giving anything to anybody — you gotta come and get me."
Hall was disappointed about not winning the title and TOC spot, but happy with the "consolation" prize of an exemption.
"It's a sigh of relief because I've been trying for the last five, six years to get out there," he said. "And now it finally happened. It hasn't really totally hit me yet. I never even thought about first (place) until I had the chance to get there. It's a little disappointing. The consolation prize is I get to prove myself against the best bowlers in the world.
"As a competitor, I don't like to lose, but Scott did it on Shark so you gotta take your hat off to him," Hall added. "It's hard to argue with someone who went (125) over for six games on a hard condition when really nobody else was doing it."
Hall said his key was taking advantage of the shorter patterns he does best on, and then "not giving anything away."
"Shark is one of my toughest patterns, so I knew I was not going to be able to chase seventh if it was ahead of me 100 pins," Hall said. "I'm not saying that couldn't have happened, but I don't want that kind of work. So I came in to get 'em quick, and my game plan worked."
Being the second African-American to gain exempt status in the "new PBA" is very meaningful to Hall, who just wants to prove that he "belongs out there" on tour.
"It means that I can be an example so that hopefully others may come out," he said. "It shows people that you can do it. Staying exempt is the No. 1 priority. And winning ain't all bad, either. One step at a time."
Ciminelli surprised some people by competing in the RPI since he is so far up on the points list this season on the PBA Tour after making two TV appearances during the World Series of Bowling. But he said the tour players are so good it's ridiculous for him to consider having anything locked up.
"Having a backer, I just bowl," he said. "We were half-way here (in Wichita), so why not take the shot? Get (the exemption) over with if I could."
Ciminelli moved up steadily all week, from 26th to 20th to 11th to third, where he stayed in the final round. The 23-year-old lefty said there was no key other than applying what he has learned from stars Parker Bohn III and Patrick Allen.
"My game was not suited for PBA bowling — I loved to hit the hell out of it, and you just can't do that out here," he said. "I learned a lot of things, and when I don't have a look I'm now a lot more capable of grinding away."
He noted that two years ago in Reno, he was 180 under for seven games in a TQR on the Shark, while in the final RPI squad he was just four pins shy of even.
Confidence gained from his stellar World Series also helped.
"When you know you can hang with the best, you put a different expectation on yourself," Ciminelli said. "When something goes wrong, you don't just say, 'Okay, I'll get 'em next week.' You fix it then."
Considering how strong he is on the Cheetah, Ciminelli felt he might have won the RPI if not for the lane fiasco. His only two games on that pattern totaled more than 110 over, and he finished the round at just 74 over.
"It really messed with my mind a little bit, especially coming out on Viper, being so far down and knowing I very easily could have been 300 over," he said. "And then I shot 130 and was right down to even after eight games."
He recovered to 2518 after two round, thanks in part to a pep talk: "Me and a buddy, Jim Tomek, got in a little scuffle. We talked a little bit and he said, 'I care. You need to get your head out of your (butt).' And I did."
Ciminelli's goal is simple: win a PBA Tour title.
"That's the next step," he said. "I will bowl the rest of this season. If I didn't have a backer, my answer might be different. But I'm bowling good and making money everywhere I go."
Boresch also had reason to feel less pressure than the other competitors, but for a totally different reason.
At 47 and with a family, 27 years in a solid pro shop business in Kenosha, Wis., and a spot on one of the country's top teams (reigning USBC Open Championships team and team all-events champion Linds Limited), Boresch admitted to mixed feelings about earning the exemption.
"At my age, I have no ambition to make a career out of it," he said, then pronounced himself 99 percent sure of accepting the exemption. "The best thing about it is that at my age I proved to myself that I can still compete. You always wonder if the end is near, and it probably is. I wish this had happened 15 years ago when I was probably bowling my best. I'm going to give it a shot and see if I can make it work."
The exemption gives him a chance to attain a goal of making a PBA Tour TV finals; his best finish was fifth in an event that took just four to the show.
Boresch was 28th after the first round, when he said he knew something was weird but didn't let it bother him.
"You're supposed to be able to adjust," he said. "I'm old school. I don't worry or predict. I just throw a ball and move and try to feel it out. And my spare game was good all week."
Boresch had a good round on the Viper pattern — he has won three PBA titles in four recent regional tournaments in which it was used — moving up to eighth, and then hung around from there, standing fourth going into the Shark.
But a 184-151-190 start on that final squad had him out of the number "and just hoping to save face. Then I just found something and got back in there."
A ball change propelled him to games of 235 and 212, and put him six pins ahead of seventh. A 233 finish secured the exemption.
His goal for 2010-11 is to make a TV show and, "obviously, to win one would be the ultimate. I've always been kind of a one-step-at-a-time guy."
Without the pressure of staying exempt to keep a bowling career going, Boresch thinks the tour will be "a lot easier" than for those who face that burden week in and week out.
"It's kind of a one-year adventure," he said. "Business is tough with the economy not being great. I'm not getting rich with what I'm doing, and maybe I'll get lucky and make a couple extra bucks."
Warren made the biggest move, rolling all 200s in a Shark block of 1310 that elevated him from 14th place entering the block. He was in sixth place, just three pins ahead of the number, before a 221 finish.
"The Shark pattern fits my game," he said. "Start around the fourth or fifth arrow and gradually move in — that was a common occurrence on tour in the '80s."
Warren said he bowled "pretty good" most of the week but didn't carry very well. The 46-year-old pro shop operator said he'll accept the exemption because "I just enjoy the competition. It's another opportunity.
"I don't know what we're going to do yet," he added. "Have to discuss it with the family."
Warren said he never sets goals. "I just wanna do my job" in 2010-11, he said.
Beres has seen plenty of heartache in trying to gain an exemption, twice finishing second in points in the Midwest Region when the leader got an exemption, and making a close run at the Tour Trials once as well.
"It feels unbelievable to finally get it done after all the close calls in the past," the 31-year-old office manager said.
His key was taking the first-day lead — he had three games on each pattern and hit both well — and then grinding it out as scoring got tougher.
"All I did was use the same ball and move in like four boards," he said of his adjustment to the Chameleon pairs the first day. "And I can generally grind pretty well."
Beres was eighth heading into the last block, blasted a 259 opener, then stumbled to 157, continuing a trend of poor second games during the week. In addition, he left three 10th frames open in the final block.
"It was nerve-wracking," Beres admitted. "I just tried to stay calm and take it one shot at a time."
A gutsy ball change in the 4th frame of the last game led to a turkey and a 215 finish that boosted him from three pins out of the cut to sixth place.
Beres' top goal for 2010-11 is to stay exempt. "I just wanna go out and do the best I can," he said.
Considering how few revolutions he puts on the ball, Zaffino may have had the most impressive grind on the Shark squad: He started in seventh and grabbed that final spot when fellow senior Roger Kossert dropped out with a 155 finish.
"My nose was bleeding, I was so far inside," Zaffino joked. "My fingers never hurt, but they did after (the Shark squad) because I was trying to lift the ball instead of just letting it come off my fingers."
He finished with a 198 game that featured a "pretty ugly" turkey in frames 7-9, including two Brooklyns.
Zaffino said he didn't know about the pattern mistake on the first day, during which he bowled three games each on the Cheetah and Chameleon.
"I had to tug it on the low end to get it on line, but I thought maybe it was just the characteristic of the house," he said. "I am glad I didn't know that it was two different patterns because then I might have done something different."
His key to the week was shooting 270 over on Viper. "You can give me that pattern every day," he said.
If he decides to take the exemption — he said that's still "up in the air" — he'd have to quit a job for the third time to go on tour.
"It's just an opportunity to go out and try this again," said Zaffino, who has finished second twice on tour. "And, hopefully, when it all gets done, I can go back and work again. It's going to be tough — I know it's tough out there. My main goal is just to be competitive with everybody else and get the respect of everybody. I think I've probably got it — I've been out there before."
He said he keeps at it at age 50 "because I still think I can do it. My body's letting me do it, so why not keep going? When my body says to quit and my wife says to quit, I will quit."
At least for now, nobody's talking.
Tomorrow on BowlersJournal.com: What went wrong with the lane conditioning procedure on day one of the RPI? An expanded report.