Should the PBA Adopt the PGA's Charity-Focused Business Model?
January 22, 2019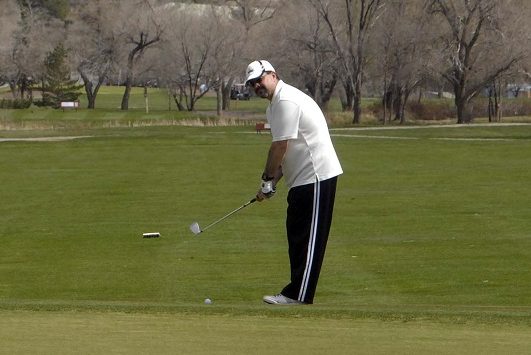 It was a dollar figure that was impossible to ignore: In 2017, the PGA (golf's equivalent of bowling's PBA) generated more than $180 million for charitable causes.
As is the case with the PBA, there are various extensions of the PGA Tour, including the PGA Tour Champions, Web.com Tour, Mackenzie Tour-PGA Tour Canada, PGA Tour Latinoamericana and PGA Tour-China. All of those integers contributed to the impressive total, which upped the all-time amount raised to $2.65 billion.
And while so much money was being collected for charity, champions on the PGA Tour were regularly cashing checks for more than $1 million.
Take the 2017 BMW Championship, held at the Conway Farms Golf Club in Lake Forest, Ill., as an example. That event raised $2.6 million for its charity, the Evans Scholars Foundation, while its champion, Marc Leishman, collected $1,575,000.
Where does all this money come from? Is there anything bowling could learn from this undeniably successful business model?
Let's take a look at that business model first. The vast majority of PGA tournaments are structured as non-profit organizations designed to donate 100 percent of proceeds to charity. According to the PGA, community beneficiaries include a broad range of organizations such as hospitals, shelters, youth development programs, food banks, groups that support the military and their families, organizations that support senior citizens, those that help abused women and children, as well as growth-of-the-game initiatives.
When an event is marketed as being aligned with a charitable cause, it becomes much easier to sell tickets. Demand for tickets then makes it possible to command high prices. For any tournament round of the 2018 BMW Championship, for instance, the lowest priced ticket went for $78. If you merely wanted to have access to upgraded food and beverages, which were available at the 14th hole, you needed to purchase a $130 ticket. Other upgraded tickets range from $295 to $750.
Given that type of pricing, and given the number of people that can be jammed onto a golf course, it's easy to see how the charitable donation can quickly increase in value.
But what about the prize money? Why do PGA golfers regularly win more in a week than the entire multi-event World Series of Bowling is worth?
One word: sponsors. For whatever reason, high-profile corporate partners continue to align with pro golf and continue to virtually ignore pro bowling. Among the many sponsors on the PGA Tour's 2017-18 schedule were Safeway, Sony, CareerBuilder, Farmers Insurance, AT&T, Honda, Mastercard, Wells Fargo, Dean & DeLuca, FedEx, John Deere and Dell Technologies.
An educated guess is that demographics play a role in the sponsorship decisions made by these companies. The perception is that the companies have a better chance of selling their products or services to golfers or golf fans than to bowlers or bowling fans.
Does this mean that bowling should simply throw in the towel when it comes to attracting corporate sponsors? Not at all. But perhaps the time has come to embrace the PGA's charity-focused business model, and attach a worthy charity to each and every PBA tournament. Don't just emulate the PGA's practices; duplicate them.
Then, once a track record of charitable fundraising success has been established, share the statistics with potential corporate partners.
Bowling has always been good at grassroots fundraising — dozens of "Bowl-A-Thons" are held across America virtually every week of the year — and this is the type of program that would need to begin at the local level (with the PBA's Regional program) and work its way up to the national level.
Bowling centers aren't as big as golf courses, so the numbers — for neither charitable donations nor tournament prize funds — never will rise to the levels that golf has achieved. But there's plenty of room for improvement in pro bowling prize funds, and working with center owners to align with worthy local causes just may be the first step in overcoming objections from potential sponsors.
And let's not forget about all of the people that would be helped along the way.
Bob Johnon's "Strikes Me" column appears each month in the print edition of Bowlers Journal International. To subscribe now, go here: /bowlers-journal-subscriptions/