Simonsen Earns Top Seed for 2016 USBC Masters Finals
February 13, 2016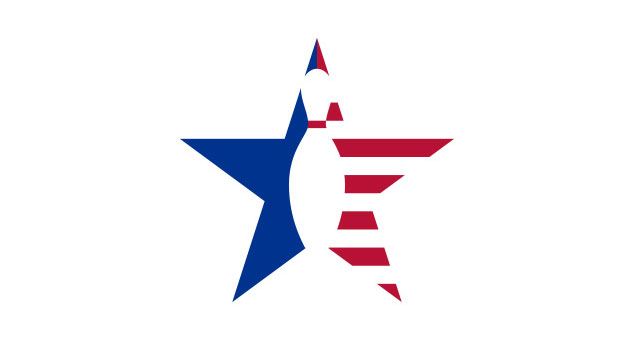 INDIANAPOLIS - Anthony Simonsen of Princeton, Texas, earned the top seed for the stepladder finals at the 2016 United States Bowling Congress Masters and put himself in position to become the youngest bowler in history to win a major title on the Professional Bowlers Association Tour.
Simonsen, who rolled through the winners bracket with a 6-0 record, used a perfectly-timed ball change Saturday to turn a 28-pin opening-game deficit into a 683-636 win over Canada's Dan Maclelland, who will enter the finals as the No. 2 seed. Maclelland is seeking to become the first amateur since 2002 to win the USBC Masters.
The 2016 event features a total prize fund of $295,000, with $50,000 and the coveted Masters trophy going to the winner. The finals will be broadcast live on ESPN on Sunday at 1 p.m. Eastern.
With three-time defending champion Jason Belmonte of Australia just missing the championship round at Woodland Bowl this week, there will be a new winner for the first time since 2012, and Simonsen is poised to assume that role.
"I'm at a loss for words right now," said Simonsen, who won his first PBA Tour title earlier this season and missed becoming the Tour's youngest overall champion by just two days. "Making my first show at a major as the No. 1 seed is amazing, and it's nice to only have to win one game for the title."
Joining Simonsen and Maclelland on the show will be Chris Loschetter of Avon, Ohio, 2013 Masters runner-up Wes Malott of Pflugerville, Texas, and Tom Daugherty of Riverview, Florida, who survived the four-player final elimination match that determined the last three seeds.
Loschetter won the shootout with a 720 series and will be No. 3 for the show. Malott was second with 687 and will be the fourth seed, and Daugherty shot 679 to earn the fifth spot. Martin Larsen of Sweden posted a 616 series and was eliminated.
Youth has been a common theme at the Masters in recent years, with 21-year-old EJ Tackett of Huntington, Indiana, and 22-year-old AJ Johnson of Oswego, Illinois, who were the top seeds in 2014 and 2015, respectively, but struggled against Belmonte in their title matches.
At 19 years and 39 days old, Simonsen would surpass the previous record of 19 years and 83 days set by USBC and PBA Hall of Famer Mike Aulby of nearby Carmel, Indiana, when he claimed the PBA National Championship in 1979 for the first of eight major titles.
But, even as a young player relatively new to the national spotlight, Simonsen is mature enough to know he'll need to clear his mind and focus on the things he did this week in wins against Johnson, Bill O'Neill of Langhorne, Pennsylvania, Jesse Buss of Belvidere, Illinois, Tackett and Malott.
"It definitely would be an honor to win and have a special place in history, but I will do my best not to think about it," Simonsen said. "It will be the same as always for me tomorrow, it just happens that it will be on live TV. I'll go out and throw the 10 best shots I can and hope for the best."
MacLelland also is hoping for the best but has a new outlook on the lanes. He recently gave up his professional status to focus on his family and career as a bowling center general manager, so his designation as an amateur could make him the seventh in history, and first since Brett Wolfe in 2002, to win the event.
"For me, this still really is a vacation from work, and I'm having a lot of fun," Maclelland said. "I've strived to be a champion out here for as long as I've been bowling, and to win would mean so much. If I don't, I still get to go home with my wife and daughter, and that's everything to me."
Belmonte, the first bowler in history to win the Masters three consecutive times, was among the final eight bowlers from this year's 417-player field, but losses Saturday to Malott and Larsen, ended Belmonte's run.
All competitors this week bowled 15 games of qualifying, before a cut was made to the top 63, who joined Belmonte in the double-elimination match-play bracket.