Squad 4 - Triumph over Adversity
October 08, 2011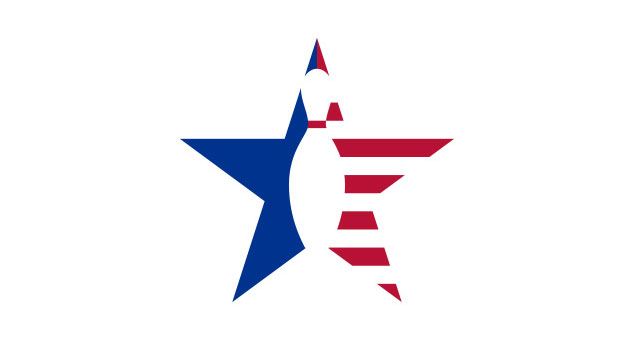 Not a good start to the final qualifying day for the contestants in the 7th European Women's Championships as a power failure right at the beginning of Saturday's first squad, squad four of six on the schedule, delayed the start for at least 30 minutes and the eventual loss of power to the scoring computers using paper scoresheets. The computers came back for the fifth and sixth games so things got back on track for the rest of the qualifying squads today.

A place in the leading 24 is the target and the current cut for that position is 1116 but, of course, with the results of today's three squads to take into account, that figure could drastically change before nightfall.
Despite all the earlier power problems, this fourth squad finished just 30 minutes late and a quick re-conditioning of the lanes makes the delay for squad five relatively short.
It took a while for the results to be assessed from the paperwork but one person who was pleased was Rebecka Larsen from Gothenberg, Sweden who hit 1185 to top the squad.
"This is the third time I have bowled this great tournament," Rebecka told us after the squad. "The first time I was here I was second and the second time I was third, so I am hoping for a better place this time. I haven't practised a lot since coming back from the World Women's Championships in Hong Kong, but I feel OK.
"I changed between two balls through the six games today and I had to be quick when the times came to change. The computer breakdown and using paper scoresheets didn't worry me at all as we often use those scoresheets at home in Sweden.
"I will make up my mind as to whether to play again after I have seen the scores of the next squad."
Scores across the squad were relatively low, nobody making it over 1200. The Ukraine's Daria Kovalova, a tender 16 years, was second to Larsen with 1144 and the next three places on the squad all went to Swedish players.
Just two more qualifying squads remain, then the cut to 24 for tomorrow's crack of dawn 08:30 Final Step 1.
STANDINGS AFTER SQUAD 4:
VII EUROPEAN WOMEN'S MASTERS

PRESIDENT SAMARANCH TROPHY
PROVISIONAL QUALIFICATION
| | | | | | | | | | |
| --- | --- | --- | --- | --- | --- | --- | --- | --- | --- |
| P | Player | Federation | 1 | 2 | 3 | 4 | 5 | 6 | Pins |
| 1 | Clara Guerrero | Colombia | 224 | 201 | 205 | 225 | 232 | 202 | 1289 |
| 2 | Luz Adriana Leal | Colombia | 179 | 235 | 173 | 278 | 218 | 183 | 1266 |
| 3 | Bettina Lund | Denmark | 234 | 224 | 237 | 171 | 187 | 206 | 1259 |
| 4 | Sandra Torrents Pelaez | Catalonia | 262 | 205 | 185 | 175 | 215 | 204 | 1246 |
| 5 | Daria Kovalova | Ukraine | 208 | 186 | 227 | 223 | 206 | 196 | 1246 |
| 6 | Laurence Gaillard | France | 156 | 248 | 214 | 256 | 191 | 170 | 1235 |
| 7 | Roosa Lunden | Finland | 192 | 214 | 191 | 202 | 212 | 220 | 1231 |
| 8 | Britt Brondsted | Denmark | 190 | 212 | 207 | 214 | 215 | 188 | 1226 |
| 9 | Eva Jonsson | Sweden | 220 | 184 | 189 | 201 | 199 | 210 | 1203 |
| 10 | Krista Pollanen | Finland | 175 | 163 | 211 | 210 | 203 | 235 | 1197 |
| 11 | Rebecka Larsen | Sweden | 184 | 204 | 182 | 202 | 211 | 202 | 1185 |
| 12 | Kirsten Penny | England | 184 | 192 | 224 | 187 | 219 | 178 | 1184 |
| 13 | Nicki Ainge | England | 171 | 192 | 192 | 182 | 202 | 229 | 1168 |
| 14 | Rosa Mas Puiggros | Catalonia | 216 | 202 | 189 | 168 | 204 | 188 | 1167 |
| 15 | Mai Ginge Jensen | Denmark | 168 | 229 | 218 | 188 | 196 | 166 | 1165 |
| 16 | Josefine Linderoth | Sweden | 222 | 164 | 208 | 174 | 166 | 200 | 1134 |
| 17 | Joline-persson Planefors | Sweden | 218 | 157 | 181 | 202 | 206 | 167 | 1131 |
| 18 | Elin Adolfsson | Sweden | 180 | 181 | 177 | 231 | 180 | 180 | 1129 |
| 19 | Sanna Pasanen | Finland | 185 | 178 | 174 | 167 | 215 | 207 | 1126 |
| 20 | Anja Ginge | Denmark | 167 | 149 | 162 | 223 | 238 | 183 | 1122 |
| 21 | Aude Saint Marc | France | 181 | 192 | 150 | 243 | 197 | 155 | 1118 |
| 22 | Randi Kryger | Denmark | 168 | 188 | 206 | 183 | 192 | 178 | 1115 |
| 23 | Niki Schiza | Cyprus | 157 | 166 | 191 | 199 | 212 | 188 | 1113 |
| 24 | Reija Lunden | Finland | 182 | 182 | 193 | 197 | 187 | 172 | 1113 |
| 25 | Jenny Wegner | Sweden | 163 | 175 | 165 | 205 | 180 | 211 | 1099 |
| 26 | Sue Abela | Malta | 153 | 168 | 176 | 208 | 215 | 178 | 1098 |
| 27 | Ida Andersson | Sweden | 180 | 171 | 171 | 159 | 203 | 211 | 1095 |
| 28 | St�phanie Dubourg | France | 161 | 191 | 169 | 159 | 213 | 199 | 1092 |
| 29 | Gaelle Laplanche | France | 231 | 203 | 163 | 159 | 178 | 156 | 1090 |
| 30 | Nina Flack | Sweden | 202 | 209 | 161 | 166 | 171 | 178 | 1087 |
| 31 | Nathalie Dimartino | France | 193 | 187 | 149 | 198 | 149 | 189 | 1065 |
| 32 | C�lie Lauriane | France | 194 | 171 | 157 | 171 | 164 | 203 | 1060 |
| 33 | Roser Romero Burgos | Catalonia | 203 | 146 | 181 | 180 | 206 | 143 | 1059 |
| 34 | Laetitia Cardi | France | 159 | 191 | 157 | 162 | 190 | 197 | 1056 |
| 35 | Francisca Nu�ez Hernandez | Catalonia | 137 | 209 | 168 | 158 | 166 | 206 | 1044 |
| 36 | Meritxell Sanchez Lloansi | Catalonia | 181 | 182 | 144 | 159 | 220 | 157 | 1043 |
| 37 | Val�rie Murat | France | 160 | 159 | 176 | 195 | 173 | 179 | 1042 |
| 38 | Cristina Sanz Moreno | Catalonia | 164 | 169 | 172 | 168 | 181 | 178 | 1032 |
| 39 | Lia Mojarro Postigo | Catalonia | 157 | 153 | 158 | 202 | 167 | 184 | 1021 |
| 40 | Hakamaki Tiia | Finland | 171 | 154 | 208 | 166 | 178 | 142 | 1019 |
| 41 | Anja Svaneberg | Denmark | 147 | 185 | 201 | 127 | 204 | 154 | 1018 |
| 42 | Sandra Oliva Tudela | Catalonia | 176 | 155 | 179 | 179 | 163 | 158 | 1010 |
| 43 | Nickie Marie Lund Bogeskov | Denmark | 138 | 189 | 178 | 158 | 183 | 138 | 984 |
| 44 | Ingrid Julia Ingles | Catalonia | 158 | 184 | 150 | 155 | 188 | 140 | 975 |
| 45 | Irene Molera Teruel | Catalonia | 129 | 146 | 160 | 228 | 171 | 135 | 969 |
| 46 | Francisca Melendez Bejar | Catalonia | 159 | 164 | 133 | 119 | 192 | 189 | 956 |
| 47 | Merc� Burgues Flamarich | Catalonia | 149 | 155 | 149 | 147 | 171 | 151 | 922 |
| 48 | Carmen Carneiro Sanchez | Catalonia | 144 | 157 | 132 | 163 | 162 | 149 | 907 |
| 49 | Elisabet Cejudo Justo | Catalonia | 138 | 167 | 144 | 165 | 117 | 157 | 888 |
| 50 | Noelia Rastrero Medina | Catalonia | 161 | 156 | 148 | 129 | 168 | 126 | 888 |
| 51 | Sandra Barange Villavecchia | Catalonia | 163 | 115 | 146 | 144 | 132 | 140 | 840 |