Squad 5 - A New Leader
October 08, 2011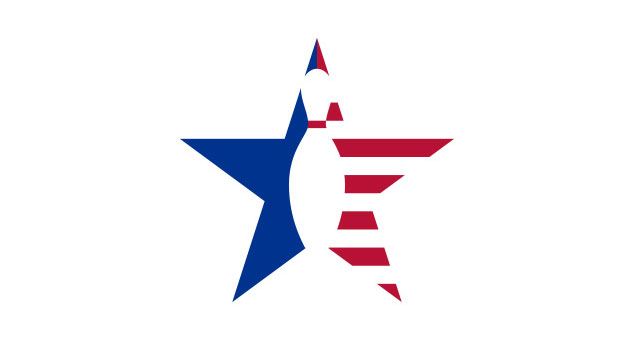 Yippee! Roll the drums and sound the trumpets. We've had a 1300 and so a new name at the top of the leader board.
Young Nicki Ainge from England has taken the tournament by the bootstraps and knocked Clara Juliana Guerrero off her perch,

posting 1306 with five consecutive 200-plus games and a 192 finish, therefore to all and sundry the first 1300-plus series of this year's event.
Scoring was much higher on this the fifth squad. The earlier players did not hit a 1200 series and on this squad there were five over par.
Sweden's Helen Johnsson came second to Ainge, starting with 257 to get the adrenalin flowing but slowing off the pace to finish with 1260. Padst EWC champion Kirsten Penny, also from England took third on the squad with 1221.
"I felt really confident today," commented Nicki after her squad. "I don't know why. I came out this morning in practice and felt I was throwing the ball pretty good, so once I hit a 200 in the first game, which is quite difficult on the fresh oil, I felt a lot of confidence. I didn't have any problems with changing lanes until the last pair. The first five games I just had to make little adjustments, but nothing drastic, but I had to make some major changes on the last pair and had a lower game.
"I'm having a very quiet year as I've hardly bowled. I bowled at the beginning of the year and then got injured, so I was out for five months. I came back in June for the U S Open so other than that and the World Championships I haven't played very much, so it has been a really quiet year for me.
"The women's world in Hong Kong was a great experience, although it didn't go as well as I wanted. I thought I bowled well but my match-up wasn't great and the scoring pace was so high.
"for the rest of this year I will be playing out the English events because when I was injured I didn't get enough ranking points. I will obviously bowl the English Open and maybe go to Qatar."
Just one qualifying squad left, taking to the Bowling Pedralbes lanes at 17:00, so an earlier than usual finish tonight. The top 24 will advance to tomorrow's final rounds, two sets of four games then the top four playing best of three game semi-finals and final, both web-streamed on www.fcbb.net, produced by CatTV. Well worth a look from 15:00 CET.
STANDINGS AFTER SQUAD 5 of 6:
VII EUROPEAN WOMEN'S MASTERS

PRESIDENT SAMARANCH TROPHY
PROVISIONAL QUALIFICATION
| | | | | | | | | | |
| --- | --- | --- | --- | --- | --- | --- | --- | --- | --- |
| P | Player | Federation | 1 | 2 | 3 | 4 | 5 | 6 | Pins |
| 1 | Nicki Ainge | England | 208 | 213 | 226 | 232 | 235 | 192 | 1306 |
| 2 | Clara Guerrero | Colombia | 224 | 201 | 205 | 225 | 232 | 202 | 1289 |
| 3 | Luz Adriana Leal | Colombia | 179 | 235 | 173 | 278 | 218 | 183 | 1266 |
| 4 | Helen Johnsson | Sweden | 257 | 214 | 192 | 192 | 200 | 205 | 1260 |
| 5 | Bettina Lund | Denmark | 234 | 224 | 237 | 171 | 187 | 206 | 1259 |
| 6 | Sandra Torrents Pelaez | Catalonia | 262 | 205 | 185 | 175 | 215 | 204 | 1246 |
| 7 | Daria Kovalova | Ukraine | 208 | 186 | 227 | 223 | 206 | 196 | 1246 |
| 8 | Laurence Gaillard | France | 156 | 248 | 214 | 256 | 191 | 170 | 1235 |
| 9 | Roosa Lunden | Finland | 192 | 214 | 191 | 202 | 212 | 220 | 1231 |
| 10 | Britt Brondsted | Denmark | 190 | 212 | 207 | 214 | 215 | 188 | 1226 |
| 11 | Kirsten Penny | England | 181 | 172 | 189 | 202 | 246 | 231 | 1221 |
| 12 | Gaelle Laplanche | France | 186 | 190 | 212 | 225 | 201 | 197 | 1211 |
| 13 | Eva Jonsson | Sweden | 220 | 184 | 189 | 201 | 199 | 210 | 1203 |
| 14 | Krista Pollanen | Finland | 175 | 163 | 211 | 210 | 203 | 235 | 1197 |
| 15 | Nina Flack | Sweden | 190 | 215 | 195 | 190 | 181 | 217 | 1188 |
| 16 | Rebecka Larsen | Sweden | 184 | 204 | 182 | 202 | 211 | 202 | 1185 |
| 17 | Joline Persson-Planefors | Sweden | 232 | 178 | 181 | 206 | 200 | 181 | 1178 |
| 18 | Elin Adolfsson | Sweden | 171 | 214 | 221 | 200 | 197 | 165 | 1168 |
| 19 | Rosa Mas Puiggros | Catalonia | 216 | 202 | 189 | 168 | 204 | 188 | 1167 |
| 20 | Mai Ginge Jensen | Denmark | 168 | 229 | 218 | 188 | 196 | 166 | 1165 |
| 21 | Jenny Wegner | Sweden | 191 | 197 | 186 | 172 | 219 | 196 | 1161 |
| 22 | Niki Schiza | Cyprus | 198 | 153 | 191 | 215 | 178 | 203 | 1138 |
| 23 | Josefine Linderoth | Sweden | 222 | 164 | 208 | 174 | 166 | 200 | 1134 |
| 24 | Reija Lunden | Finland | 179 | 209 | 170 | 170 | 204 | 201 | 1133 |
| 25 | Anja Ginge | Denmark | 206 | 168 | 232 | 176 | 195 | 156 | 1133 |
| 26 | Sanna Pasanen | Finland | 185 | 178 | 174 | 167 | 215 | 207 | 1126 |
| 27 | Cristina Sanz Moreno | Catalonia | 182 | 191 | 201 | 170 | 211 | 171 | 1126 |
| 28 | Aude Saint Marc | France | 181 | 192 | 150 | 243 | 197 | 155 | 1118 |
| 29 | Ida Andersson | Sweden | 172 | 212 | 201 | 182 | 173 | 176 | 1116 |
| 30 | Randi Kryger | Denmark | 168 | 188 | 206 | 183 | 192 | 178 | 1115 |
| 31 | Sue Abela | Malta | 153 | 168 | 176 | 208 | 215 | 178 | 1098 |
| 32 | St�phanie Dubourg | France | 161 | 191 | 169 | 159 | 213 | 199 | 1092 |
| 33 | Nathalie Dimartino | France | 193 | 187 | 149 | 198 | 149 | 189 | 1065 |
| 34 | C�lie Lauriane | France | 194 | 171 | 157 | 171 | 164 | 203 | 1060 |
| 35 | Roser Romero Burgos | Catalonia | 203 | 146 | 181 | 180 | 206 | 143 | 1059 |
| 36 | Laetitia Cardi | France | 159 | 191 | 157 | 162 | 190 | 197 | 1056 |
| 37 | Francisca Nu�ez Hernandez | Catalonia | 137 | 209 | 168 | 158 | 166 | 206 | 1044 |
| 38 | Meritxell Sanchez Lloansi | Catalonia | 181 | 182 | 144 | 159 | 220 | 157 | 1043 |
| 39 | Val�rie Murat | France | 160 | 159 | 176 | 195 | 173 | 179 | 1042 |
| 40 | Lia Mojarro Postigo | Catalonia | 157 | 153 | 158 | 202 | 167 | 184 | 1021 |
| 41 | Hakamaki Tiia | Finland | 171 | 154 | 208 | 166 | 178 | 142 | 1019 |
| 42 | Anja Svaneberg | Denmark | 147 | 185 | 201 | 127 | 204 | 154 | 1018 |
| 43 | Noora Alanko | Finland | 171 | 200 | 138 | 161 | 174 | 168 | 1012 |
| 44 | Sandra Oliva Tudela | Catalonia | 176 | 155 | 179 | 179 | 163 | 158 | 1010 |
| 45 | Nickie Marie Lund Bogeskov | Denmark | 168 | 149 | 178 | 144 | 193 | 167 | 999 |
| 46 | Carmen Carneiro Sanchez | Catalonia | 169 | 191 | 142 | 169 | 151 | 170 | 992 |
| 47 | Ingrid Julia Ingles | Catalonia | 158 | 184 | 150 | 155 | 188 | 140 | 975 |
| 48 | Irene Molera Teruel | Catalonia | 129 | 146 | 160 | 228 | 171 | 135 | 969 |
| 49 | Francisca Melendez Bejar | Catalonia | 159 | 164 | 133 | 119 | 192 | 189 | 956 |
| 50 | Merc� Burgues Flamarich | Catalonia | 149 | 155 | 149 | 147 | 171 | 151 | 922 |
| 51 | Elisabet Cejudo Justo | Catalonia | 138 | 167 | 144 | 165 | 117 | 157 | 888 |
| 52 | Noelia Rastrero Medina | Catalonia | 161 | 156 | 148 | 129 | 168 | 126 | 888 |
| 53 | Sandra Barange Villavecchia | Catalonia | 163 | 115 | 146 | 144 | 132 | 140 | 840 |