Steve Kloempken Named Executive Director of Marketing
December 22, 2015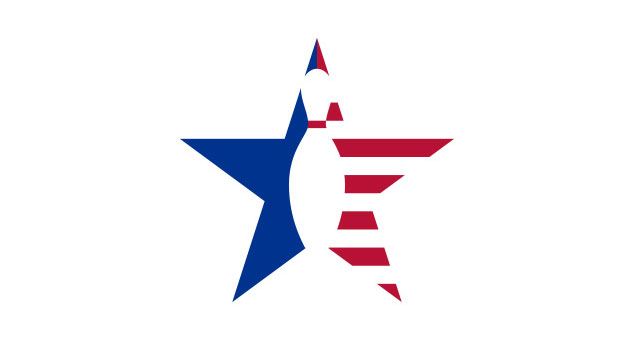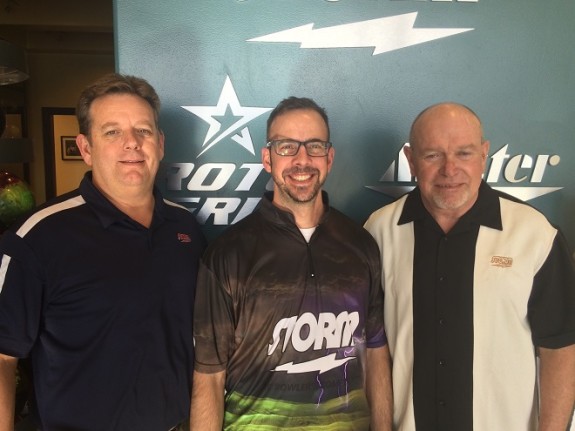 Kloempken with Dave Symes (left) and Bill Chrisman (right).
BRIGHAM CITY, UTAH – Storm Products President, Dave Symes, has named Steve Kloempken as the company's new Executive Director of Marketing.
Kloempken, who was elected to the United States Bowling Congress Hall of Fame in October, has taken on a variety of responsibilities at Storm Products over the past two decades. Most recently, he served as Technical Director.
"I am really looking forward to the new opportunity," said Kloempken. "We have an outstanding group of terrifically talented people. Gary Hulsenberg will continue his role as Director of Marketing as he has done a terrific job, and Tavio Sawyer will continue to lead our creative team. Together, we will create several exciting new programs and events for our industry."
Kloempken began working at Storm Products in 1996 as a sales representative and product specialist at the American Bowling Championships (ABC) National Tournament in Salt Lake City, Utah. Kloempken continued to work as a tour representative and manage all technical support at this prestigious event while transitioning into a role at the headquarters in Brigham City, Utah.
In addition to creating many technical documents and product-launch seminars, Kloempken was also instrumental in the development of several new technologies which helped Storm become a leader in the bowling industry. He has also been responsible for developing new products, including bowling balls, bags, gloves, accessories and more consumer goods.
"Steve's done an amazing job over the years as our Technical Director, spearheading new product development," Symes said. "He is a top performer and has shown excellent decision-making ability. Kloempken's leadership skills are well-suited to lead our Marketing and Product Development efforts, as we continue our role as an industry leader."
An accomplished bowler himself, Kloempken will be inducted into the Outstanding USBC Performance category of the United States Bowling Congress Hall of Fame in the spring of 2016. He was the first collegiate bowler to earn three consecutive collegiate national championships. Additionally, Kloempken bowled as a member of Team USA for two years, earning five gold medals, and he also has earned two Eagles at the Open Championships. He remains in the top 20 on that tournament's 20-Year and Lifetime average lists.
Kloempken resides in Pleasant View, Utah, with his wife, Marcia, a former PWBA member and current educator.