Swedish Encore
July 17, 2010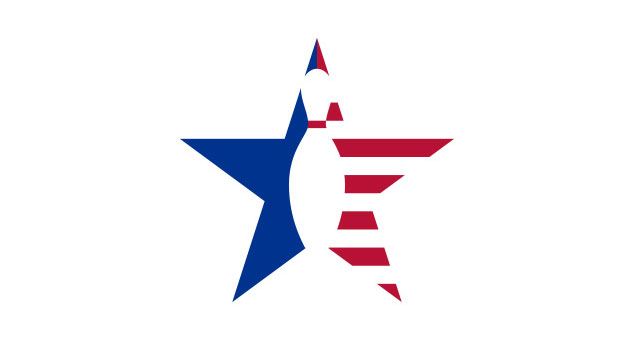 An international conflict between Sweden, Italy and the United States in Squad 14 saw the Scandinavian the victor with Martin Paulsson, 39, from Malmo, Sweden taking the honours from Federico Rossi and Brian Voss.
Posting 1358, the tall Swede made it to the top with a good tenth frame finish, just needing four pins to overtake the Italian who had surpassed Voss's 1350 by a single pin and doing that with a strike.
"This was my fourth entry this year," stated Paulsson, "and I think this is the sixth time I have bowled this event.
"I made all the right decisions at the right time this evening but played with the same bowling ball all the time.."
The high game from this squad came with a player that finished twelfth in the group. Paco Rodriguez from Spain finished his six-game series with a 277 in the fifth game and a 178 in the sixth for a 1173 block.
Disappointment reigns with Eurosport's decision to cut back tomorrows TV finals show from an hour to 45 minutes. That will be screened from 18:30 CET b ut the live web stream will still show the full stepladder final from around 18:10 on www.tbowling.cat. click on "eng' for English commentary or the home page for the Spanish version.
OVERALL STANDINGS AFTER SQUAD 14:
| | | | | | | | | | | | | |
| --- | --- | --- | --- | --- | --- | --- | --- | --- | --- | --- | --- | --- |
| P | Player | | Federation | 1 | 2 | 3 | 4 | 5 | 6 | Pins | Hdcp | Total |
| 1 | Chris Loschetter | | USA | 257 | 277 | 237 | 217 | 227 | 259 | 1474 | 0 | 1474 |
| 2 | Marcial Ovide Marron | | Catalonia | 225 | 245 | 236 | 235 | 289 | 216 | 1446 | 0 | 1446 |
| 3 | Nicki Ainge | | England | 216 | 268 | 229 | 236 | 219 | 224 | 1392 | 48 | 1440 |
| 4 | Mathias Arup | | Sweden | 289 | 203 | 300 | 179 | 227 | 216 | 1414 | 0 | 1414 |
| 5 | John Wells | | England | 206 | 233 | 217 | 234 | 243 | 266 | 1399 | 0 | 1399 |
| 6 | Peter Ljung | | Sweden | 225 | 258 | 222 | 232 | 211 | 245 | 1393 | 0 | 1393 |
| 7 | Mika Koivuniemi | | Finland | 207 | 258 | 191 | 278 | 209 | 247 | 1390 | 0 | 1390 |
| 8 | Martin Larsen | | Sweden | 207 | 220 | 213 | 228 | 246 | 267 | 1381 | 0 | 1381 |
| 9 | Osku Palermaa | | Finland | 228 | 256 | 213 | 238 | 205 | 236 | 1376 | 0 | 1376 |
| 10 | Stuart Williams | | England | 258 | 226 | 191 | 236 | 243 | 218 | 1372 | 0 | 1372 |
| 11 | Gery Verbruggen | | Belgium | 246 | 197 | 243 | 225 | 215 | 244 | 1370 | 0 | 1370 |
| 12 | Frederik Ohrgaard | | Denmark | 182 | 202 | 236 | 266 | 244 | 239 | 1369 | 0 | 1369 |
| 13 | Marcus Berndt | | Sweden | 249 | 246 | 248 | 234 | 213 | 176 | 1366 | 0 | 1366 |
| 14 | Dom Barrett | | England | 222 | 218 | 215 | 214 | 258 | 237 | 1364 | 0 | 1364 |
| 15 | Martin Paulsson | | Sweden | 211 | 247 | 243 | 216 | 197 | 244 | 1358 | 0 | 1358 |
| 16 | Pete Weber | | USA | 224 | 244 | 238 | 237 | 202 | 208 | 1353 | 0 | 1353 |
| 17 | Federico Rossi | | Italy | 216 | 206 | 242 | 238 | 214 | 235 | 1351 | 0 | 1351 |
| 18 | Brian Voss | | USA | 232 | 214 | 247 | 185 | 248 | 224 | 1350 | 0 | 1350 |
| 19 | Rikke Holm Rasmussen | | Denmark | 258 | 235 | 190 | 248 | 172 | 197 | 1300 | 48 | 1348 |
| 20 | Lucas Legnani | | Argentina | 225 | 234 | 247 | 223 | 207 | 209 | 1345 | 0 | 1345 |
| 21 | Robert Andersson | | Sweden | 235 | 215 | 245 | 232 | 206 | 210 | 1343 | 0 | 1343 |
| 22 | Hans Snelting | | The Netherlands | 197 | 249 | 227 | 237 | 191 | 239 | 1340 | 0 | 1340 |
| 23 | Paco Rodriguez Suances | | Spain | 171 | 242 | 247 | 233 | 256 | 190 | 1339 | 0 | 1339 |
| 24 | Tore Torgensen | | Norway | 205 | 203 | 223 | 227 | 256 | 222 | 1336 | 0 | 1336 |