Team USA Camp highlights youth
June 15, 2012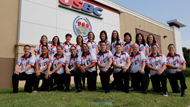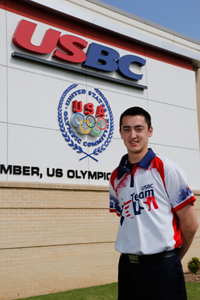 Collegiate bowlers Marshall Kent, A.J. Johnson and Danielle McEwan always dreamed of competing alongside the bowlers they idolized growing up. The moment they walked through the doors of the International Training and Research Center in Arlington, Texas, this week to report for
Team USA
Training Camp, they didn't have to dream anymore.
The kind of players awaiting them on the other side of those doors included reigning United States Bowling Congress Queens champion
Diandra Asbaty
, reigning Professional Bowlers Association Player of the Year Sean Rash, and PBA Triple Crown winner Chris Barnes.
But this was no autograph session; this was Team USA Camp, and they were part of the club.
"You look up to these guys when you're growing up, you see them bowling on TV all the time, and now to bowl with them on Team USA is just surreal," said Kent, 19, who just completed his freshman year at Robert Morris-Illinois.
Kent qualified for Team USA by winning the 2012 USBC
Team USA Trials
. He went on to become the Collegiate Bowling Coaches Association Most Valuable Player for the 2011-12 season.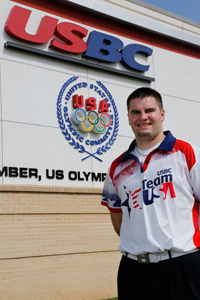 "There are no words to describe being able to learn from these guys and see the sport through their eyes," said Johnson, 19, who made the team by finishing third at the team trials and enters his sophomore year at McKendree University this fall. "These guys are superstars, and now getting to bowl with them here at camp and getting all the knowledge they have and using it in my game, it's really cool."
But if those superstars thought their teenage counterparts were too awestruck to compete, a match pitting the team's rookies against its more seasoned members promptly proved them wrong.
"Yeah, they put a team of rookies together and we bowled the veterans and we came out with a 700 and then shot 650 the next game," Kent recalled, "and by that point everyone was kind of like 'Ah, they won anyways.'"
They may have won, but that doesn't mean the rookies are off the hook.
"They still find ways to put us in our place," Johnson said. "But it's all in good fun."
The infusion of young talent may have changed the composition of this year's team, but for head coach Rod Ross, everything remains the same.
"Sure, we have some players at the tail end of their performance cycles, some at their peak, and others just getting started, but on the lanes they are all bowlers, all athletes, and they're all here working toward the same goal," Ross said.
"It's great to see some of the younger talent coming our way in the past few years, when we've started seeing youth players making both the junior team and the adult team. You cannot duplicate the experience they're getting here working alongside elite players that have the experience of competing around the world.
"That is exactly what we need. We have to create a pipeline as the veterans' careers start winding down."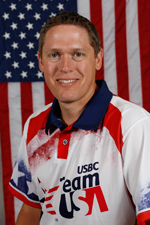 PBA Triple Crown winner and nine-time Team USA member
Chris Barnes
agrees.
"You always know the next wave is coming," Barnes said. "As much as we like to think the world revolves around us, the fact is we're all pretty replaceable. And bowling on Team USA, you get to see who your replacements are on a pretty regular basis."
Several major events await Team USA, including the
PABCON Championships
in Henderson, Nev., later this summer, the inaugural World Singles Championships in Cyprus this September, and the World Tenpin Bowling Association World Championships in Henderson, Nev., next year.
"This is the first time in several years that we've had a joint camp with both the men's and women's teams, because the next two competitions will be joint events with both men and women competing, and that hasn't been done in almost ten years," Ross explained. "But the big goal of this camp is to get the players ready for the World Championships in 2013, where we'll be defending the title on our home soil for the first time."
For McEwan, 20, who enters her senior year at Fairleigh Dickinson this fall and heads out to Thailand with
Junior Team USA
next week to bowl the World Youth Championships, the Team USA Camp experience may prove just as valuable to her Fairleigh Dickinson teammates as it has been for her.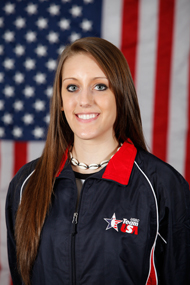 "There's just so much knowledge I can take from the coaches and the players here and bring back to my teammates," says McEwan, who made the team by winning the women's team trials. "We've done a lot of work on lane play, and I think that will help us a lot because that definitely is not everyone's strong point in college bowling, and I think it will be a huge advantage for us."
That is exactly what Ross wants to hear.
"The trickle-down effect is what's good about this facility," Ross said. "When we have college teams come in here, or young players coming in for Team USA Camp, they touch hundreds of people when they leave here."
The
ITRC
is home to some of the most innovative and cutting-edge coaching technologies available in the bowling industry today, including high-speed video cameras, motion-capture devices, foot-pressure sensors and goggles enhanced with cameras to show exactly where a player is looking during the approach and delivery. A DVR system also is in place and can record any video feed to let a bowler see what they did on their last shot as soon as they step off the lane.
A United States Olympic Committee-recognized training center, the ITRC is a joint venture of USBC and the Bowling Proprietors' Association of America.
One of the newer pieces of technology used at this year's camp is the Bowler's Vest™ device, which can be placed on a player's upper back to track and measure players' stance and body position throughout their delivery.
"It's a vest with three accelerometers that measure movement in three dimensions," Ross explained. "It's a tool we use to measure consistency of posture. We all think we start a shot the same way every time, but until now we had no reference for that. This tool can actually measure it and see if we repeat our stance every shot."
It is a tool others are likely to hear about when Kent, Johnson and McEwan get back home.
"When I get back home everybody asks me 'How was it? How was it?'" Johnson said. "Honestly, I don't think there is any better place to bowl. They've got anything you ever would need to become a better bowler. And the coaches are always willing to help you with anything, anytime."