Teen overcomes impediment through bowling
September 06, 2012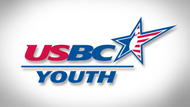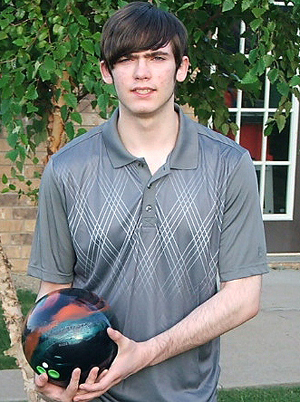 The summer heat in Texas is known for many things; changing people's lives for the better is not among them. Yet that is exactly what it did for Weatherford, Texas,
youth
bowler, Matthew Becker.

"The first time I went bowling, it was like 110 degrees one day and my grandma didn't want to go out to Putt-Putt or somewhere like that," Matthew, now 17, recalls. "So she said 'Why don't we go bowling?' And I just loved it from the first day."

Matthew did not know it then, but the day he stepped into that bowling center for some fun away from the sun was his first step away from his fear of ridicule.

Matthew was just like any other kid looking for something to do on a summer day. There was only one thing that made him a little different: Speech did not come as easily to Matthew as it did to most kids. Back then, he was as likely to stutter as he was to express himself clearly.

Anyone who has been through grade school knows kids tend not to take too kindly to those who may be a bit different. For Matthew, every opportunity to connect with others came with a fear of embarrassment. So he turned away from people.

"Before, when I was younger, I couldn't really go up to anyone because I was scared of stuttering," he says. "Bowling helped me learn that it's alright to approach people, even if I stutter, and I learned that once I got used to people, my stuttering stopped."

"I think bowling actually helped me get more out there as a person, because I used to be really shy until I started bowling. And now, I am kind of more out there and I am able to talk to people and actually go walk up to them. And I had people actually coming up to me to talk to me rather than me going up to them. That's how I started coming out of my shell."

The place where Matthew came out of his shell is a Fort Worth bowling center called Cityview Lanes, where Collen Gore works as Youth Director and has coached Matthew for years.

"Bowling really helped Matthew with social skills, because he was very introverted and self-conscious about his speech impediment," Gore says. "That's what it's about, seeing these bowlers come in very young and inexperienced – not only in bowling, but in life –and helping them not just with their bowling skills, but with their growth as people."

"The other youth bowlers at my center opened their arms and accepted Matthew as he was. Never once have I heard anyone say anything about his speech impediment."

Those other youth bowlers who opened their arms to Matthew also opened his eyes to possibilities beyond his Saturday morning youth league, possibilities that led him to a tournament in Houston last month. Bowling may have helped Matthew find his confidence off the lanes, but down in Houston, it was his confidence on the lanes that stole the show. Matthew bowled his first 300 game.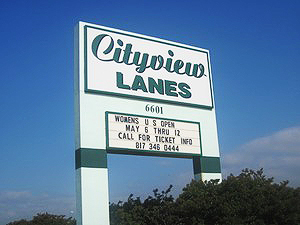 "I was very proud," says Justin Beimler, 21, who bowled with Matthew in a travel league for years and has been his mentor in the sport. "From where he came from, to where he is today, I mean, it's a huge improvement for him. And it just shows that with a little help and a lot of determination you can do anything."

For most kids, bowling that first 300 game is the moment they prove to themselves that they could do it. But for Matthew, it also was another way of proving to himself that he wasn't afraid.

"You're up on the approach and you're alone up there, and you know you have all these people staring at you when you're making your shot," Matthew says. "And you know you can make it or break it."

Matthew made it that day in Houston, just as he has made it from the shy kid who showed up at the center with his grandma one hot Texas day into the young man he has become.

"Collen has watched him become a young man through bowling," says Matthew's mother, Tammy. "He just fell in with a good group of people at the bowling center and he got comfortable around them. He didn't care if he started stuttering and, by the time he got to ninth grade, he was taken out of speech therapy because he no longer needed it."