The Earl Anthony of Wheelchair Bowlers
May 23, 2012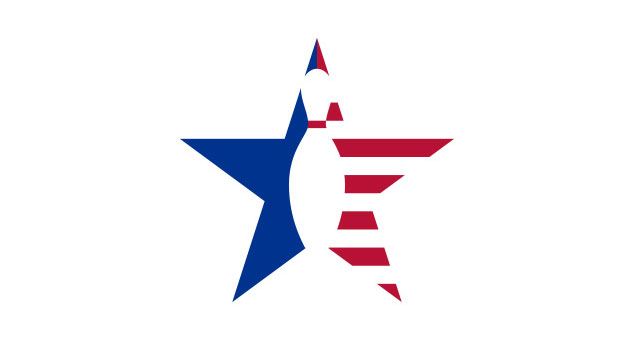 BY R.F. CORDERMAN
THE UNITED STATES ARMY was not "all volunteer" during the Vietnam War. "The Draft" loomed over young adult males, and Uncle Sam came calling for Al Uttecht.
He was 22, married, and had an 18-month-old son, Al II. Ten days before being shipped overseas, his daughter, Glenda, was born.
Uttecht was on patrol in the Vietnam jungles in February 1970 when his outfit came upon an enemy bunker complex. Suddenly, mortar rockets started raining down around them. Uttecht was hit by one of the explosions, and his damaged lower body gave him a strange sensation.
"I thought I had fallen into a bunker and started to climb out," he recalled. "A corpsman came to me and said, 'Lie still; you have been wounded.' They carried me out of harm's way, and then a helicopter landed and flew me to a MASH unit. There, they performed an exploratory surgery because of my being hit with shrapnel.
"When I woke up, they told me that I needed another surgery that they could not perform there, so they flew me to another hospital to perform the surgery on my back. Following that surgery, I finally awoke in a hospital room."
There were tubes connected to various parts of Uttecht's body, and he couldn't move his legs. A medic gave him the devastating news that shrapnel had severed his spinal cord and he'd never walk again.
"So what?" was Uttecht's surprisingly upbeat reply. "I'm alive, I'm in one piece and I'm going home!"
Forty-two years after sustaining his life-changing injuries, Uttecht, a resident of Anaheim Calif., will make history by becoming the first wheelchair bowler to be inducted into the United States Bowling Congress Hall of Fame. He is the first person chosen in the Pioneer category since 2008.
"I am totally blown away at this honor, and I have no words to describe how I feel," was Uttecht's reaction to a USBC interviewer. "This is from someone who, when I was first asked to join a bowling league, said, 'You cannot bowl from a wheelchair.'"
Uttecht had absolutely no idea that was being considered for one of bowling's highest honors.
"I was not aware of this at all," he said. "Yes, it was a complete surprise. I turned on my cell just before going to the gym in the morning, and the message came on. I did not recognize the number, but read the message. As I was reading and realized what was being said, tears started to come. I never imagined I would ever be considered, let alone be elected."
Asked whether he thought the honor would bring more recognition and respect to wheelchair bowling, he answered, "Yes, I hope it does."
It was a long road from being injured to becoming the greatest wheelchair bowler ever. Uttecht spent seven months in hospitals in 1970, lost a lot of weight and then found himself wheelchair-bound. He was anxious to get out and do things, especially to see his children. Uttecht was told that he needed people, interactions, goals, physical activity — simply stated, "normalcy."
Physical activity had always been important to the well-muscled Uttecht. He lettered in football at Artesia High School, was named All-Conference defensive tackle at Cerritos College, and went on to play at San Diego State University.
"I started bowling in a wheelchair league just to see how people were getting back in the mainstream," Uttecht remembered. "I was amazed to see them bowl."
He had bowled only for fun in the past, but still realized that much of the power that propels a bowling ball down the long lane is generated by the bowler's legs.
Uttecht didn't even know which hand he would use. His first attempt at wheelchair bowling with a 10-lb. house ball saw him roll a 99 game left-handed, then a 90 as a righty. He decided to remain a southpaw, and his eventual prowess would earn him the nickname, "The Earl Anthony of Wheelchair Bowling."
As for wheelchair basketball, which he tried later, Uttecht grumbled, "Too many selfish individuals playing a team sport. When the team lost, everyone blamed the others."
Using a hand cycle is part of Uttecht's training regimen, and he has competed in four marathons. He tries to ride twice a week now. The L.A. Marathon starts at Dodger Stadium and ends in Santa Monica, but Uttecht has given it up, noting, "It's too much trouble when I am by myself going point to point."
After his injury, Uttecht trained for weightlifting competitions. His body weight was 164-lbs., and his best lift was 385-lbs.
The most important tournament on the wheelchair bowling scene is the annual American Wheelchair Bowling Assn. Nationals. The five-day competition includes a doubles event on Tuesday, team and "Tournament of Champions" play on Wednesday, and then the main event from Thursday through Saturday. The latter's formidable format includes 12 games of qualifying, eight games of match play (for scratch bowlers) and a stepladder finals. Participation is divided into three divisions one scratch and two handicap. The scratch championship is wheelchair bowling's most coveted prize.
Uttecht competed in his first AWBA Nationals in 1973 in La Mirada, Calif. He averaged 119 and placed second in the "A" handicap division. Five years later, he won his first tournament and trophy in the Las Vegas Invitational. That victory prompted him to make a commitment to the sport.
"I was bowling because it was competition," he said. "Competition keeps me going."
In 1980, Uttecht was 33 years old, divorced and raising two children. That was the year of his first AWBA Nationals scratch triumph. He would win four of those titles during the 1980s, and midway through that decade, he had already accomplished enough to be inducted into the AWBA Hall of Fame.
Uttecht really established his dominance when he rattled off five consecutive AWBA Nationals scratch victories from 1991-95. He added three more wins in the 2000s, giving him a record 12 titles to go with 13 AWBA Tournament of Champions first-place finishes.
Another Earl Anthony similarity: Uttecht sports as many seconds as wins, having been scratch runner-up 10 times and "A" handicap bridesmaid twice.
Still going strong at age 64, Uttecht came within eight pins of a 13th AWBA Nationals scratch crown last June in Brockton, Mass. He averaged 205 during the 20-game preliminaries, including a tournament-high 250 game, to earn the top-seeded finals position. But fellow Californian Walt Roy of Redding edged him out in the title match, 207-199. Uttecht's undoing was a "stone 9-pin" in the 9th frame.
Roy is now tied with the late Dick Schumacher of Tampa, Fla. for second place on the career National scratch win list with five.
A memorable come-from-behind victory for Uttecht came in the 2004 Nationals. After qualifying in fourth place, 240 pins behind the leader, he caught fire in match play, going 7-1 to take the top-seeded finals spot by a 125-pin margin.
"The greatest part about attending the AWBA tournaments is the friends you make and renewing old friendships," Uttecht observed. "The competition takes care of itself. It is helping others with their bowling and seeing them succeed."
Each AWBA Nationals champion is given a swatch for the back of his wheelchair that lists his name, hometown and the year(s) of his AWBA Nationals win(s). Uttecht's swatch features an unusual year of "04½." That was his way of saying thanks to Willie Pollard and Gene Ramus, who both passed away in December 2003.
"Willie was owner of Summit Lanes in Lee Summit, Mo.," Uttecht remembered. "He really helped me in 1981 when I was there for the Coors tournament the first year they held it. He took my bowling to another level in just a couple days. That was the tournament that I became the first wheelchair bowler to average over 200 (211). When I would return there for the next tournament or stopped by on my way to a Nationals tournament, he would get me straightened out in a matter of minutes.
"Gene taught me that bowling was not just competition, but helping others on and off the lanes."
Often, Uttecht would be awarded a new wheelchair for a win, and he would help others by giving away the chair.
The death of a fellow bowler that Uttecht feels the deepest is that of Bob Murdock, who Uttecht says was "a great friend and competitor. I think of him during tournaments that he would have been attending as if he was still with us. He was so straightforward and down to earth. We always joked about who was the best lefty."
Uttecht rolled a career-high 287 game in Santa Cruz, Calif. in the early '80s. His three best shots at a perfecto ended up in 279 scores, thwarted by a 10-pin in the 10th frame, a 10-pin in the 9th, and a 9-pin in the 9th.
Uttecht's high series, a 750, was tossed in a North Richland Hills, Texas, 12-game tournament, in which he averaged 222 with a record score of 2672. That's eight pins better than his AWBA Nationals record total of 2664, posted in 12-game qualifying play at Las Vegas' Showboat Lanes in 2000.
His wheelchair tournament wins overall number 109.
A self-taught bowler, Uttecht tried to emulate the pros he watched on TV, and paid attention to Nelson Burton Jr.'s "Tip of the Week" on "Pro Bowlers Tour" telecasts. He also has had coaches.
"I sat with Don Johnson once," he recalled. "He taught me how to divide the pindeck and the lane for shooting spares.
"Ralph Wingert has been the biggest help to me for the past 15 years, plus he repairs my chair now that they do not make them like they used to," he added. "Barry Asher also has been a great help. Sometimes I go to Fountain Bowl (a long-time PBA Tour stop in Fountain Valley, Calif.) and practice on Saturday, getting some tips from Barry and Mark Baker
Tim and Diana Albin helped get Columbia 300 to sponsor him with bowling equipment. That relationship began in 1991, and continues to this day with Columbia brand owner Ebonite International.
Uttecht is a member of the Southern California Bowling and Orange County Bowling Assn. Halls of Fame. The Southern California Bowling Writers used to honor a deaf or wheelchair bowler with their Connie Marchione Award, later introducing an Al Uttecht Award solely for the wheelchair players.
Marchione, a deaf bowling writer and USBC Hall of Famer, remembers a cute story: "At one time, I asked Uttecht about having a match game or two between his best wheelchair bowlers and my best deaf bowlers. He had a clever answer: 'Okay, and I have an extra chair for your deaf bowlers to use.' Hey, that was not what I had in mind!"
Uttecht has always been mobile, driving his van and car by using hand controls. But several serious medical problems have sidelined him over the years. During his last hospital stay, both Parker Bohn III and Johnny Petraglia stopped by for three-hour visits with him.
Fate is funny. Uttecht was terribly injured while earning his purple heart in Southeast Asia four decades ago. But that gave him the opportunity to become the greatest wheelchair bowler ever.