The French Again...
February 27, 2010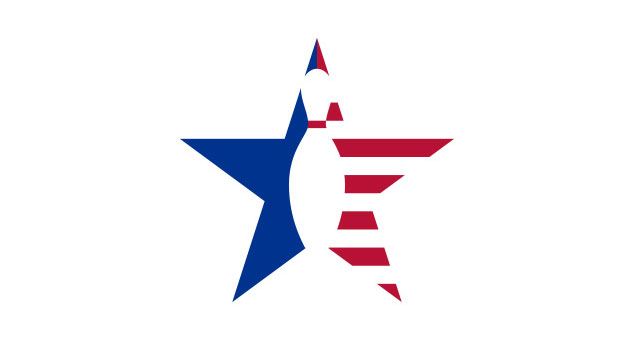 A nice surprise for Frenchman Mathias Sarmadi, 30, from Tours as bowling his heart out competing in Barcelona for the first time,
he amazed even himself by being the leader of Squad 10, emulating the feat of fellow countryman Yoan Alix earlier in the week. He now sits in second place overall behind Verbruggen.
He did well, too, with 173 'over' to post 1373, seven pins above previous leader Luz Adriana Leal of Colombia before she was eclipsed by the formidable Gery Verbruggen earlier today. A high game of 275 helped him considerably along his way, of course but a 179 in the fifth prved to be the stumbling block from attaining the dizzy heights of being in the 1400 club.
"I've played the EBT a few times but this is the first time that I have been the squad leader,@ beamed Sarmadi. "I'm very surprised and very happy to be here."
The remaining two squads are now fully booked with extensive waiting lists. With the famous Barcelona FC's Camp Nou stadium next door, the bowl bar the cheapest hostelry for the 100,000 fans, it is going to be a very busy and noisy location for those on the final squad up to the 22:00 kick-off time tonight.
QUALIFICATION - 27-02-2010 to Squad 10
| | | | | | | | | | | | |
| --- | --- | --- | --- | --- | --- | --- | --- | --- | --- | --- | --- |
| P | Player | Federation | 1 | 2 | 3 | 4 | 5 | 6 | Pins | Hdcp | Total |
| 1 | Gery Verbruggen | Belgium | 214 | 194 | 234 | 266 | 251 | 252 | 1411 | 0 | 1411 |
| 2 | Mathias Sarmadi | France | 231 | 234 | 245 | 275 | 179 | 209 | 1373 | 0 | 1373 |
| 3 | Luz Adriana Leal Gonzalez | Colombia | 221 | 215 | 203 | 246 | 235 | 198 | 1318 | 48 | 1366 |
| 4 | Thomas Larsen | Denmark | 203 | 232 | 247 | 216 | 217 | 247 | 1362 | 0 | 1362 |
| 5 | Dominic Barrett | England | 193 | 256 | 227 | 239 | 254 | 183 | 1352 | 0 | 1352 |
| 6 | Jesper Agerbo | Denmark | 235 | 267 | 223 | 187 | 214 | 224 | 1350 | 0 | 1350 |
| 7 | Yoan Alix | France | 181 | 208 | 233 | 246 | 194 | 287 | 1349 | 0 | 1349 |
| 8 | Peter Ljung | Sweden | 245 | 232 | 196 | 234 | 213 | 226 | 1346 | 0 | 1346 |
| 9 | Clara J Guerrero | Colombia | 178 | 236 | 257 | 202 | 182 | 235 | 1290 | 48 | 1338 |
| 10 | Tina Hulsch | Germany | 290 | 187 | 194 | 248 | 202 | 163 | 1284 | 48 | 1332 |
| 11 | Tore Torgersen | Norway | 206 | 190 | 234 | 227 | 248 | 226 | 1331 | 0 | 1331 |
| 12 | Mathias Arup | Sweden | 201 | 213 | 203 | 246 | 220 | 245 | 1328 | 0 | 1328 |
| 13 | Anders Lousdal | Denmark | 166 | 212 | 226 | 238 | 238 | 246 | 1326 | 0 | 1326 |
| 14 | Nicole Sanders | The Netherlands | 170 | 146 | 258 | 278 | 201 | 223 | 1276 | 48 | 1324 |
| 15 | Sonja Uhlich | Germany | 210 | 269 | 182 | 180 | 235 | 192 | 1268 | 48 | 1316 |
| 16 | Marcial Ovide Marron | Catalonia | 207 | 256 | 183 | 226 | 216 | 223 | 1311 | 0 | 1311 |
| 17 | Karl Wahlgren | Sweden | 195 | 252 | 240 | 237 | 198 | 188 | 1310 | 0 | 1310 |
| 18 | Martin Paulsson | Sweden | 200 | 194 | 226 | 218 | 268 | 203 | 1309 | 0 | 1309 |
| 19 | Hélen Johnsson | Sweden | 202 | 220 | 187 | 222 | 207 | 221 | 1259 | 48 | 1307 |
| 20 | Mik Stampe | Denmark | 232 | 206 | 188 | 179 | 212 | 289 | 1306 | 0 | 1306 |
| 21 | John Wells | England | 178 | 206 | 233 | 237 | 203 | 247 | 1304 | 0 | 1304 |
| 22 | Patrick Backe | Sweden | 214 | 201 | 234 | 236 | 213 | 202 | 1300 | 0 | 1300 |
| 23 | Mark Jacobs | The Netherlands | 187 | 233 | 237 | 168 | 257 | 213 | 1295 | 0 | 1295 |
| 24 | Marilyn Planchard | France | 212 | 191 | 184 | 235 | 228 | 197 | 1247 | 48 | 1295 |
| 25 | Sophie Meer v/d | The Netherlands | 179 | 235 | 243 | 194 | 206 | 190 | 1247 | 48 | 1295 |
| 26 | Christian Evensen | Norway | 223 | 226 | 229 | 191 | 244 | 181 | 1294 | 0 | 1294 |
| 27 | Nicki Ainge | England | 203 | 216 | 201 | 203 | 221 | 201 | 1245 | 48 | 1293 |
| 28 | Ron Bogaard v/d | The Netherlands | 197 | 221 | 224 | 190 | 225 | 235 | 1292 | 0 | 1292 |
| 29 | Priscilla Maaswinkel | The Netherlands | 248 | 234 | 203 | 194 | 191 | 163 | 1233 | 48 | 1281 |
| 30 | Paul Moor | England | 183 | 198 | 201 | 225 | 237 | 236 | 1280 | 0 | 1280 |
| 31 | Paco Rodriguez Suances | Spain | 210 | 246 | 267 | 166 | 182 | 205 | 1276 | 0 | 1276 |
| 32 | Xavier Lotthe | France | 199 | 189 | 191 | 243 | 225 | 227 | 1274 | 0 | 1274 |
| 33 | Osku Palermaa | Finland | 203 | 195 | 238 | 211 | 246 | 175 | 1268 | 0 | 1268 |
| 34 | Patricia Luoto | Germany | 172 | 141 | 259 | 204 | 183 | 253 | 1212 | 48 | 1260 |
| 35 | Serge Frouvelle | France | 210 | 222 | 224 | 168 | 221 | 209 | 1254 | 0 | 1254 |
| 36 | Federico Rossi | Italy | 219 | 184 | 206 | 247 | 220 | 178 | 1254 | 0 | 1254 |
| 37 | Philippe André | France | 195 | 213 | 195 | 187 | 247 | 213 | 1250 | 0 | 1250 |
| 38 | François Sacco | France | 178 | 199 | 225 | 253 | 212 | 178 | 1245 | 0 | 1245 |
| 39 | Lluis Montfort Rifé | Catalonia | 189 | 244 | 183 | 187 | 226 | 214 | 1243 | 0 | 1243 |
| 40 | Moises Perez Ibañez | Catalonia | 245 | 192 | 197 | 225 | 202 | 182 | 1243 | 0 | 1243 |
| 41 | Tanja Theissen | Germany | 174 | 215 | 237 | 179 | 212 | 175 | 1192 | 48 | 1240 |
| 42 | Elise Trouniac | France | 152 | 235 | 202 | 245 | 176 | 177 | 1187 | 48 | 1235 |
| 43 | Peder Grimsen | Sweden | 191 | 243 | 184 | 169 | 212 | 232 | 1231 | 0 | 1231 |
| 44 | Nina Flack | Sweden | 137 | 180 | 200 | 206 | 233 | 225 | 1181 | 48 | 1229 |
| 45 | Raúl Gálvez Galisteo | Catalonia | 229 | 193 | 176 | 248 | 175 | 206 | 1227 | 0 | 1227 |
| 46 | Artur Colomer Soler | Catalonia | 213 | 185 | 167 | 257 | 203 | 199 | 1224 | 0 | 1224 |
| 47 | Camilla Lindqvist | Sweden | 237 | 167 | 175 | 203 | 201 | 193 | 1176 | 48 | 1224 |
| 48 | Alexandre Lepolard | France | 201 | 149 | 204 | 212 | 246 | 210 | 1222 | 0 | 1222 |
| 49 | Balbir Singh Kaur | Catalonia | 183 | 209 | 201 | 168 | 246 | 214 | 1221 | 0 | 1221 |
| 50 | Laurence Gaillard | France | 204 | 166 | 211 | 174 | 213 | 204 | 1172 | 48 | 1220 |
| 51 | Vincent Cayez | France | 205 | 194 | 200 | 196 | 183 | 234 | 1212 | 0 | 1212 |
| 52 | David Kendall | England | 201 | 182 | 225 | 197 | 203 | 203 | 1211 | 0 | 1211 |
| 53 | Alexandre Vahidi | Iran | 204 | 202 | 188 | 205 | 200 | 211 | 1210 | 0 | 1210 |
| 54 | Diana Zavjalova | Latvia | 187 | 173 | 188 | 201 | 204 | 206 | 1159 | 48 | 1207 |
| 55 | Carmen Haandrikman | The Netherlands | 193 | 205 | 178 | 214 | 198 | 165 | 1153 | 48 | 1201 |
| 56 | Patrik Tanaskovic | Sweden | 214 | 212 | 148 | 236 | 199 | 191 | 1200 | 0 | 1200 |
| 57 | David Canady | Germany | 214 | 172 | 193 | 233 | 192 | 187 | 1191 | 0 | 1191 |
| 58 | Wendy Kok | The Netherlands | 190 | 171 | 182 | 214 | 210 | 174 | 1141 | 48 | 1189 |
| 59 | Arturo Rueda | Colombia | 168 | 254 | 191 | 218 | 186 | 169 | 1186 | 0 | 1186 |
| 60 | Pierre Luc Sanchez | France | 185 | 183 | 229 | 213 | 193 | 182 | 1185 | 0 | 1185 |
| 61 | Axel Guimó Miranda | Catalonia | 213 | 181 | 213 | 184 | 178 | 215 | 1184 | 0 | 1184 |
| 62 | Lisanne Breeschoten | The Netherlands | 181 | 184 | 192 | 220 | 147 | 212 | 1136 | 48 | 1184 |
| 63 | Sandra Torrents Pelaez | Catalonia | 178 | 181 | 167 | 215 | 201 | 190 | 1132 | 48 | 1180 |
| 64 | Kevin Jaap | Wales | 187 | 178 | 220 | 180 | 198 | 216 | 1179 | 0 | 1179 |
| 65 | Alvar Cardona Burguès | Catalonia | 146 | 186 | 216 | 232 | 205 | 194 | 1179 | 0 | 1179 |
| 66 | Oriol Ros Badia | Catalonia | 199 | 216 | 180 | 170 | 203 | 207 | 1175 | 0 | 1175 |
| 67 | Bengt Wehlin | Sweden | 188 | 173 | 192 | 235 | 185 | 191 | 1164 | 0 | 1164 |
| 68 | Ruta Tumileviciute | Lithuania | 187 | 194 | 162 | 204 | 114 | 254 | 1115 | 48 | 1163 |
| 69 | Ghislaine Tol v/d | The Netherlands | 180 | 186 | 183 | 170 | 192 | 203 | 1114 | 48 | 1162 |
| 70 | Carlo Greulich | Germany | 196 | 218 | 193 | 189 | 187 | 179 | 1162 | 0 | 1162 |
| 71 | Monica Boldo Pascual | Catalonia | 193 | 203 | 196 | 177 | 163 | 181 | 1113 | 48 | 1161 |
| 72 | Mads Sandbekken | Norway | 190 | 147 | 204 | 210 | 232 | 174 | 1157 | 0 | 1157 |
| 73 | Birgit Poppler | Germany | 175 | 200 | 182 | 165 | 199 | 187 | 1108 | 48 | 1156 |
| 74 | Jose Ignacio Estevezruizde Castañeda | Catalonia | 125 | 239 | 190 | 201 | 221 | 180 | 1156 | 0 | 1156 |
| 75 | Jesus Alberto Dacorte Gomez | Spain | 200 | 190 | 168 | 171 | 197 | 228 | 1154 | 0 | 1154 |
| 76 | Gildas Saint Marc | France | 225 | 227 | 191 | 118 | 204 | 186 | 1151 | 0 | 1151 |
| 77 | Âlvaro Jose Cardona Rosell | Catalonia | 167 | 182 | 200 | 168 | 209 | 217 | 1143 | 0 | 1143 |
| 78 | Kenneth Bland | Norway | 145 | 207 | 193 | 188 | 201 | 206 | 1140 | 0 | 1140 |
| 79 | Ulf Bolleby | Sweden | 169 | 206 | 203 | 199 | 181 | 182 | 1140 | 0 | 1140 |
| 80 | Bianca Wiekeraad | The Netherlands | 143 | 178 | 169 | 192 | 206 | 201 | 1089 | 48 | 1137 |
| 81 | Jean Usan | France | 191 | 176 | 192 | 181 | 226 | 170 | 1136 | 0 | 1136 |
| 82 | Sten Trygve Solberg | Norway | 187 | 211 | 183 | 210 | 163 | 170 | 1124 | 0 | 1124 |
| 83 | Daniel Alberti Corominas | Catalonia | 149 | 233 | 206 | 204 | 184 | 148 | 1124 | 0 | 1124 |
| 84 | Rosa Mas Puiggros | Catalonia | 192 | 138 | 158 | 198 | 150 | 231 | 1067 | 48 | 1115 |
| 85 | Joan Creus Martori | Catalonia | 203 | 157 | 160 | 170 | 202 | 218 | 1110 | 0 | 1110 |
| 86 | Samuel Fowlkes | Germany | 209 | 148 | 144 | 214 | 177 | 217 | 1109 | 0 | 1109 |
| 87 | Ilja Schneider | Germany | 190 | 173 | 181 | 153 | 201 | 207 | 1105 | 0 | 1105 |
| 88 | Lluis Monfort Gómez | Catalonia | 181 | 192 | 160 | 178 | 180 | 207 | 1098 | 0 | 1098 |
| 89 | Isabelle Sacco | France | 166 | 193 | 178 | 189 | 181 | 142 | 1049 | 48 | 1097 |
| 90 | Laurent Plantard | France | 202 | 188 | 201 | 124 | 209 | 167 | 1091 | 0 | 1091 |
| 91 | Miguel Angel Guimerà Gavilan | Catalonia | 207 | 168 | 190 | 196 | 162 | 163 | 1086 | 0 | 1086 |
| 92 | Carlos Martí Pi-figueras | Catalonia | 202 | 181 | 149 | 192 | 212 | 149 | 1085 | 0 | 1085 |
| 93 | Francisco J Suarez Ferrero | Spain | 177 | 165 | 191 | 184 | 167 | 196 | 1080 | 0 | 1080 |
| 94 | Aude Saint Marc | France | 161 | 143 | 149 | 190 | 207 | 178 | 1028 | 48 | 1076 |
| 95 | Elisa Virlogeux | France | 160 | 179 | 160 | 194 | 171 | 153 | 1017 | 48 | 1065 |
| 96 | Hector Roca Roig | Catalonia | 193 | 201 | 153 | 175 | 209 | 130 | 1061 | 0 | 1061 |
| 97 | Paqui Nuñez Hernandez | Catalonia | 166 | 157 | 171 | 178 | 169 | 166 | 1007 | 48 | 1055 |
| 98 | Oscar Serrano Garcia | Spain | 196 | 141 | 220 | 153 | 188 | 156 | 1054 | 0 | 1054 |
| 99 | Matthew Lochhead | England | 199 | 176 | 180 | 171 | 174 | 151 | 1051 | 0 | 1051 |
| 100 | Ermes Pacchiosi | Catalonia | 184 | 182 | 145 | 196 | 172 | 165 | 1044 | 0 | 1044 |
| 101 | Henry Sébastien | France | 146 | 127 | 190 | 198 | 178 | 199 | 1038 | 0 | 1038 |
| 102 | Pere Sadurní Escofet | Catalonia | 171 | 185 | 178 | 180 | 177 | 145 | 1036 | 0 | 1036 |
| 103 | Martin Donato | Argentina | 157 | 201 | 177 | 192 | 159 | 146 | 1032 | 0 | 1032 |
| 104 | Joan Pique Reig | Catalonia | 170 | 161 | 184 | 178 | 156 | 182 | 1031 | 0 | 1031 |
| 105 | Keenan Glover | Catalonia | 201 | 157 | 188 | 143 | 160 | 175 | 1024 | 0 | 1024 |
| 106 | Lluis Pujol Salamaña | Catalonia | 189 | 157 | 203 | 180 | 165 | 127 | 1021 | 0 | 1021 |
| 107 | David Nieto Montañez | Catalonia | 165 | 151 | 134 | 209 | 202 | 134 | 995 | 0 | 995 |
| 108 | Carlos Huerta Chacon | Catalonia | 181 | 174 | 157 | 172 | 149 | 150 | 983 | 0 | 983 |
| 109 | Guy Virlogeux | France | 159 | 162 | 160 | 139 | 194 | 163 | 977 | 0 | 977 |
| 110 | Jose Huerta Chacon | Catalonia | 152 | 180 | 141 | 132 | 160 | 162 | 927 | 0 | 927 |
| 111 | Gerard Moreno Castan | Catalonia | 166 | 118 | 149 | 160 | 149 | 168 | 910 | 0 | 910 |
| 112 | Gloria Sala Mestres | Catalonia | 141 | 120 | 138 | 160 | 172 | 113 | 844 | 48 | 892 |