The French Take Over
February 24, 2010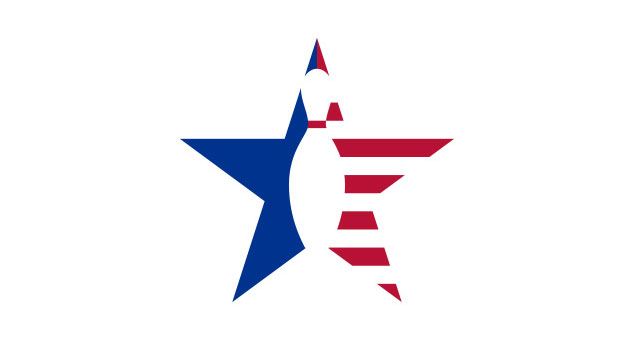 A better entry for the second squad on Wednesday night as all available spots were taken up.
Unfortunately, the three witches on the heath are forecasting boil, toil and trouble as reports of the French air traffic controllers strike affecting existing entries filter in. To add to the misery, Lufthansa airline staff are also on strike, which makes it tough for the German contingent.
All flights coming from the north and east have to fly though French airspace. I was just told that it took Nicole Sanders 16 hours to fly from the Netherlands today, but she did make it and hopes that the effort pays off come Sunday's finals. Hopes exist that many others do make it through the troubled zone.
Last night Oriol Ros Badia shook the center to the rafters by taking second place on the opening squad - dizzy heights which he seldom attains. So, on the crest of that wave he made a re-entry this evening and looked to be in a similar situation as the evening progressed. Remember that all squad winners automatically qualify for Sunday's final rounds, even if their scores are below the official cut come Saturday night.
Unfortunately, top of the squad was not to be among Oriol's buttered parsnips this breezy Wednesday evening. Instead, the honors were taken by a lithe Frenchman, Yoan Alix, 30, an estate agent from east Paris, not an air traffic controller. "I'm on holiday," he proclaimed.
It looked very much on the cards as though Alix was going to finish his sixth game on a note of very high pitch, opening the game with ten absolute solid strikes. But then things went awry, taking just a seven count on the eleventh ball. Cleaning that up, he added a fine 287, the high game of the tournament so far, to his five-game 1062 to win the squad and now leads the tournament with 1349.
"I really don't know how many perfect games I have hit," he told us, "at a guess I would say around thirteen."
Whilst Alix enjoyed the laurels of squad and tournament leader, Oriol Ros had to settle for 18th. Lluis Montfort also re-entered and suffered just as badly as last night, coming home 21st from 28 on the squad.
Alix had Frenchwoman Marilyn Planchard for good compeny along the trail. She totalled 1295 including her eight pin per game bonus and with a high game of 235 took second place with 1295.
Kegel's John Janawicz is not setting a real easy lane condition but it looks as though the shot is there for those that find a good line. On the negative side, there were a couple of 5-7-10s left in the middle games andd a couple more when one of the set fell late.
For European Bowling Tour fans, the last rounds will be televised and also web-streamed from around 15:00 local time on Sunday, February 28. commentary will be in Catalan and English on www.tbowling.cat.
Competition resumes Thursday with two squads, both in the evening at 17:00 and 21:00 local time.
QUALIFYING AFTER SQUAD 2:
QUALIFICATION - 25
A

-2
| | | | | | | | | | | | | |
| --- | --- | --- | --- | --- | --- | --- | --- | --- | --- | --- | --- | --- |
| P | Player | | Federation | 1 | 2 | 3 | 4 | 5 | 6 | Pins | Hdcp | Total |
| 1 | Yoan Alix | | France | 181 | 208 | 233 | 246 | 194 | 287 | 1349 | 0 | 1349 |
| 2 | Marilyn Planchard | | France | 212 | 191 | 184 | 235 | 228 | 197 | 1247 | 48 | 1295 |
| 3 | Moises Perez Ibañez | | Catalonia | 245 | 192 | 197 | 225 | 202 | 182 | 1243 | 0 | 1243 |
| 4 | Raúl Gálvez Galisteo | | Catalonia | 229 | 193 | 176 | 248 | 175 | 206 | 1227 | 0 | 1227 |
| 5 | Camilla Lindqvist | | Sweden | 237 | 167 | 175 | 203 | 201 | 193 | 1176 | 48 | 1224 |
| 6 | Peder Grimsen | | Sweden | 163 | 192 | 199 | 202 | 230 | 235 | 1221 | 0 | 1221 |
| 7 | Luz Adriana Leal Gonzalez | | Colombia | 181 | 180 | 187 | 227 | 197 | 169 | 1141 | 48 | 1189 |
| 8 | Axel Guimó Miranda | | Catalonia | 213 | 181 | 213 | 184 | 178 | 215 | 1184 | 0 | 1184 |
| 9 | Marcial Ovide Marron | | Catalonia | 181 | 218 | 191 | 178 | 205 | 211 | 1184 | 0 | 1184 |
| 10 | Sandra Torrents Pelaez | | Catalonia | 178 | 181 | 167 | 215 | 201 | 190 | 1132 | 48 | 1180 |
| 11 | Oriol Ros Badia | | Catalonia | 199 | 216 | 180 | 170 | 203 | 207 | 1175 | 0 | 1175 |
| 12 | Jesus Alberto Dacorte Gomez | | Spain | 200 | 190 | 168 | 171 | 197 | 228 | 1154 | 0 | 1154 |
| 13 | Mathias Sarmadi | | France | 196 | 157 | 171 | 203 | 202 | 225 | 1154 | 0 | 1154 |
| 14 | Balbir Singh Kaur | | Catalonia | 150 | 188 | 208 | 203 | 219 | 185 | 1153 | 0 | 1153 |
| 15 | Âlvaro Jose Cardona Rosell | | Catalonia | 167 | 182 | 200 | 168 | 209 | 217 | 1143 | 0 | 1143 |
| 16 | Arturo Rueda | | Colombia | 154 | 249 | 177 | 178 | 159 | 213 | 1130 | 0 | 1130 |
| 17 | Artur Colomer Soler | | Catalonia | 232 | 162 | 176 | 185 | 199 | 171 | 1125 | 0 | 1125 |
| 18 | Sten Trygve Solberg | | Norway | 187 | 211 | 183 | 210 | 163 | 170 | 1124 | 0 | 1124 |
| 19 | Monica Boldo Pascual | | Catalonia | 165 | 184 | 174 | 223 | 160 | 168 | 1074 | 48 | 1122 |
| 20 | Rosa Mas Puiggros | | Catalonia | 192 | 138 | 158 | 198 | 150 | 231 | 1067 | 48 | 1115 |
| 21 | Joan Creus Martori | | Catalonia | 203 | 157 | 160 | 170 | 202 | 218 | 1110 | 0 | 1110 |
| 22 | Ilja Schneider | | Germany | 190 | 173 | 181 | 153 | 201 | 207 | 1105 | 0 | 1105 |
| 23 | Lluis Montfort Rifé | | Catalonia | 199 | 211 | 177 | 181 | 147 | 190 | 1105 | 0 | 1105 |
| 24 | Lluis Monfort Gómez | | Catalonia | 181 | 192 | 160 | 178 | 180 | 207 | 1098 | 0 | 1098 |
| 25 | Alexandre Lepolard | | France | 179 | 148 | 164 | 191 | 175 | 213 | 1070 | 0 | 1070 |
| 26 | Miguel Angel Guimerà Gavilan | | Catalonia | 194 | 132 | 182 | 202 | 224 | 136 | 1070 | 0 | 1070 |
| 27 | Paqui Nuñez Hernandez | | Catalonia | 166 | 157 | 171 | 178 | 169 | 166 | 1007 | 48 | 1055 |
| 28 | Ermes Pacchiosi | | Catalonia | 165 | 128 | 198 | 184 | 148 | 218 | 1041 | 0 | 1041 |
| 29 | Carlos Martí Pi-figueras | | Catalonia | 144 | 146 | 161 | 185 | 166 | 236 | 1038 | 0 | 1038 |
| 30 | Martin Donato | | Argentina | 157 | 201 | 177 | 192 | 159 | 146 | 1032 | 0 | 1032 |
| 31 | Keenan Glover | | Catalonia | 201 | 157 | 188 | 143 | 160 | 175 | 1024 | 0 | 1024 |
| 32 | Hector Roca Roig | | Catalonia | 193 | 141 | 194 | 145 | 156 | 170 | 999 | 0 | 999 |
| 33 | Carlos Huerta Chacon | | Catalonia | 181 | 174 | 157 | 172 | 149 | 150 | 983 | 0 | 983 |
| 34 | Jose Huerta Chacon | | Catalonia | 152 | 180 | 141 | 132 | 160 | 162 | 927 | 0 | 927 |
| 35 | Gerard Moreno Castan | | Catalonia | 166 | 118 | 149 | 160 | 149 | 168 | 910 | 0 | 910 |
| 36 | Daniel Alberti Corominas | | Catalonia | 164 | 165 | 163 | 108 | 120 | 188 | 908 | 0 | 908 |
| 37 | Gloria Sala Mestres | | Catalonia | 141 | 120 | 138 | 160 | 172 | 113 | 844 | 48 | 892 |