Three bowlers roll 300 at 2022 USBC Open Championships
May 14, 2022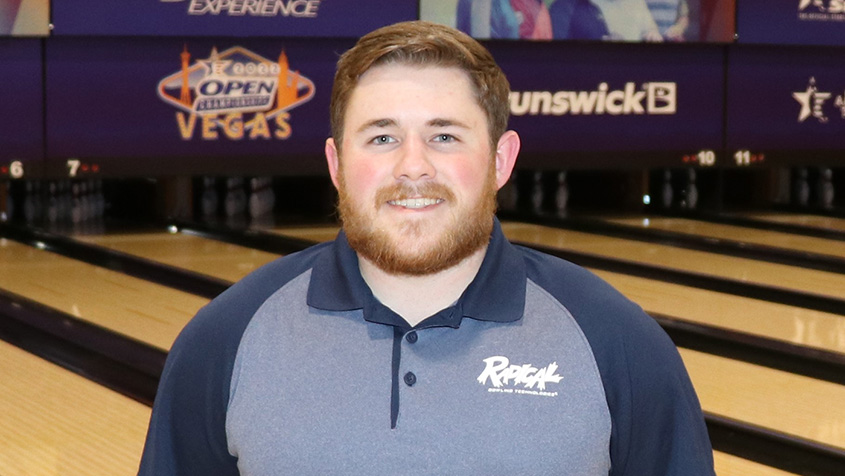 (pictured above: James Wakefield Jr. of Oak Lawn, Illinois)
By Nick Bonsanto
USBC Communications

LAS VEGAS
- Traditionally, Friday the 13th is not considered a lucky day. However, that wasn't the case for Jack Sullivan, Cody Roedner and James Wakefield Jr. during their team events Friday at the 2022
United States Bowling Congress Open Championships
.
All three of these bowlers were able to roll 300 games at the South Point Bowling Plaza competing as part of the 46-team Frost Memorial group from Piscataway, New Jersey, over two squads.
While each rolled a perfect game, each bowler had their own interesting story that led to the accomplishment.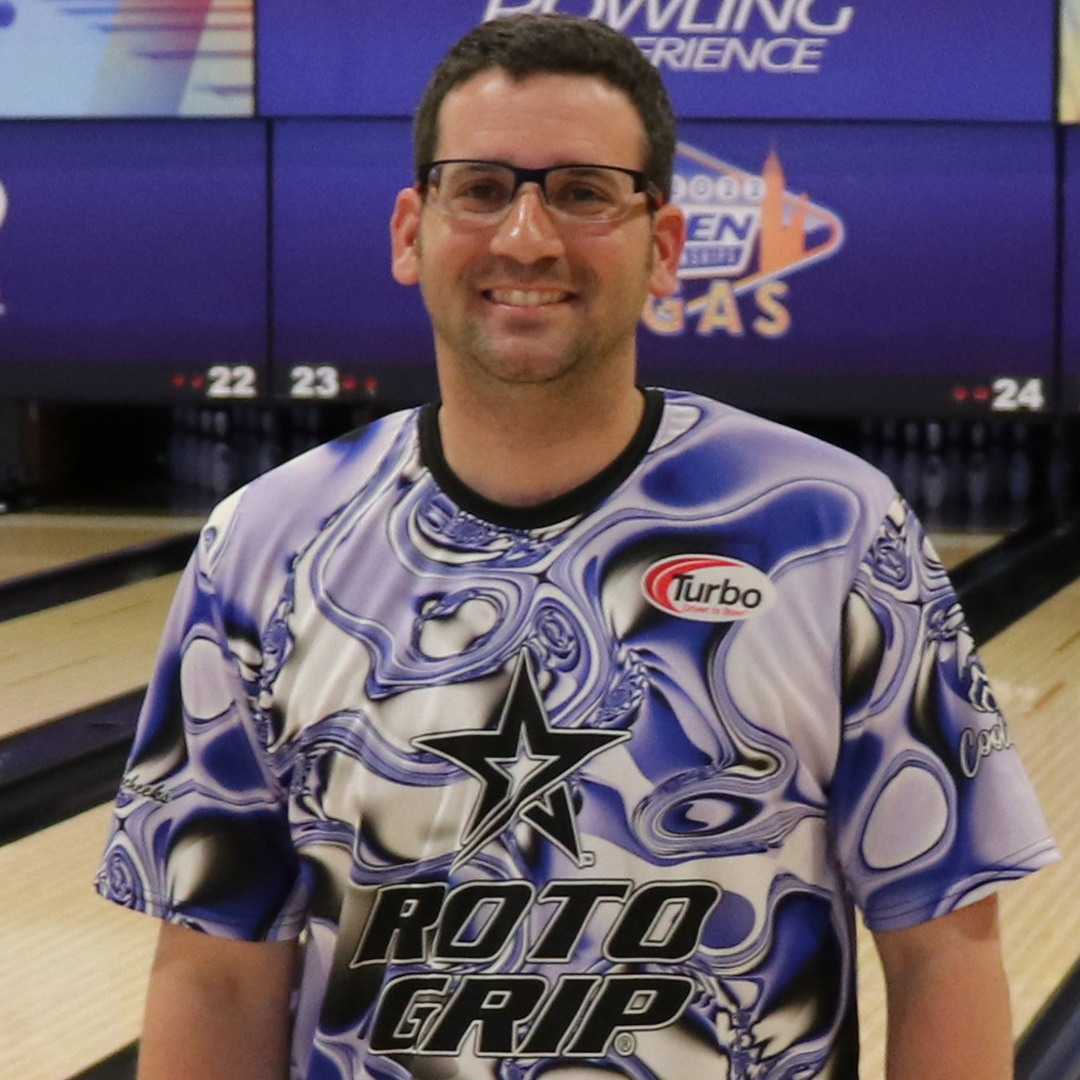 They often say in life, it's not how you start, but how you finish. Never was that statement truer than for Sullivan, a 33-year-old right-hander from Bensenville, Illinois.
Sullivan was the first to connect for 300 on Friday, rolling the 23rd perfect game of the 2022 tournament during his third game.
While Sullivan's day finished perfect, it sure didn't start that way as he almost missed the start of his squad Friday afternoon.
"I had to run up the stairs," said Sullivan, who was running late to South Point. "I didn't know my squad was moved up. I got here about five minutes before everyone started rolling out on the lanes. I ran in, dropped my stuff at the wrong lane. Filled out my brackets. Got changed and made it just in time to bowl."
Sullivan finished his day with a 716 series on scores of 160, 256 and 300. Much like his almost-late arrival, he was late to adjust in Game 1.
"The first game, I should have changed balls in the third or fourth frame," Sullivan said. "That said, I fought it when I shouldn't have. Then in the 10th, I switched balls, and the look got much better with that."
To say his look got better may be the understatement of the day. Starting in the sixth frame of Game 2, Sullivan began to strike and did not miss again for the rest of the night.
Making his 12th USBC Open Championships appearance, Sullivan rolled strikes on his final 19 deliveries, concluding with his perfect game.
Sullivan had one of those days many bowlers only dream of by rolling 300 at the Open Championships. He talked about how he felt in the moment.
"You know, it's still kind of hard to get my head wrapped around it," Sullivan said. "I've had a few front sevens or eights, and then had a tough leave. I didn't think 300 would ever happen to me here. You never really plan for it."
When asked where bowling a 300 at the Open Championships ranks in his bowling accomplishments, Sullivan said, "I've won a few tournaments in my area, but I would take another 300 at the Open Championships over five smaller tournament wins."
Sullivan's performance helped Frost Memorial 9 to a 3,275 total Friday at South Point.
Later in the day, Roedner, of Cottage Grove, Wisconsin, and Wakefield, of Oak Lawn, Illinois, crossed together on the same pair of lanes and came as close as they could to rolling their 300 games simultaneously during Game 2.
Both Roedner and Wakefield were fourth in their respective lineups, and both stepped up at the same time with nine consecutive strikes. They alternated shots as each got closer to perfection at the Open Championships.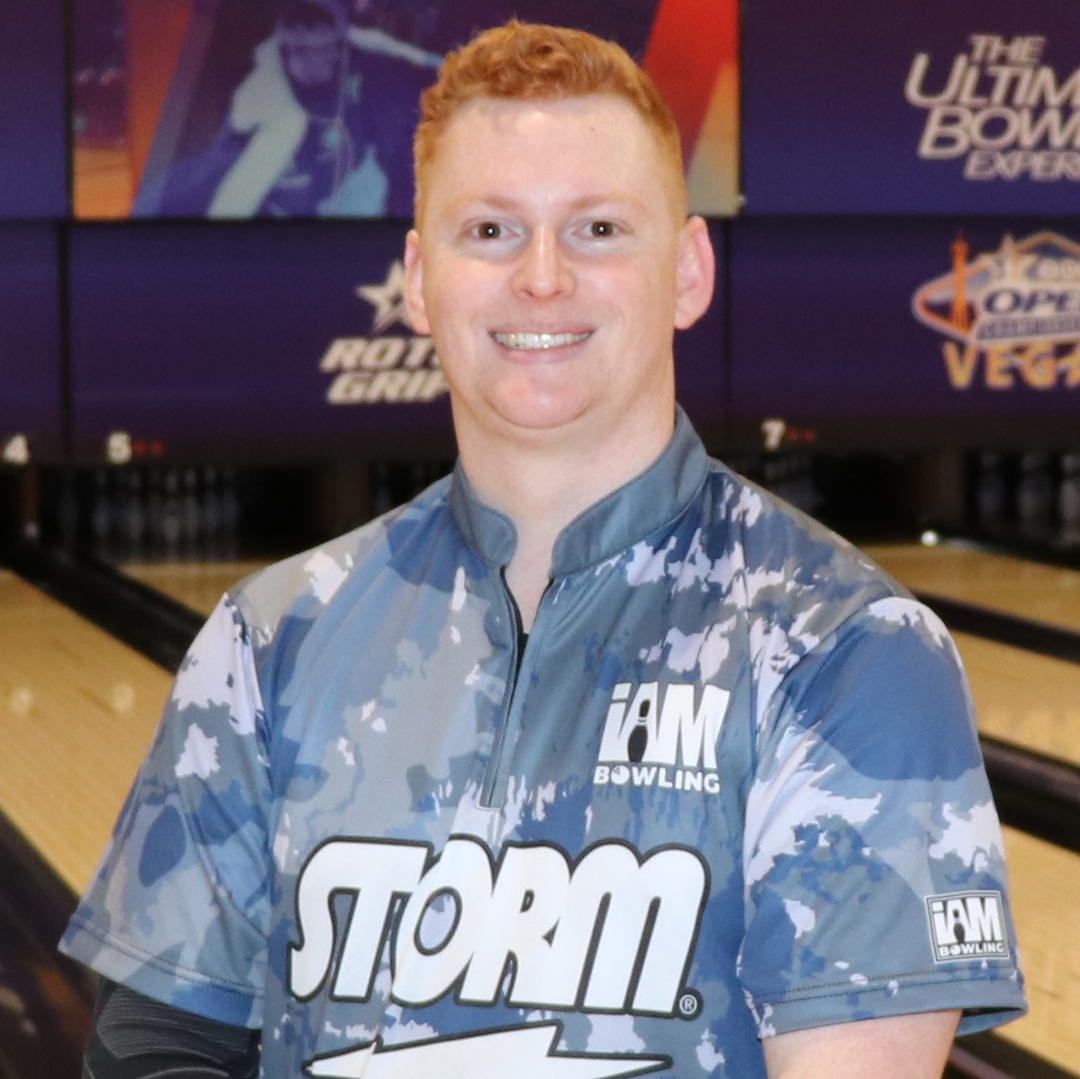 Roedner, a 28-year-old right-hander, was the first to finish his 300 to become the 24th player to roll a perfect game at this year's event, but he almost didn't make his trip to Las Vegas for medical reasons.
"I'm wearing a brace on my bicep and wasn't even sure a week ago I'd be here," said Roedner, who made his seventh tournament appearance. "I strained a tendon in my bicep."
Although his doctor warned him against competing, Roedner was able to make it through and come away with a 300 he envisioned.
"It's actually something I thought about before this event, but I'm not really sure why," Roedner said. "You always envision how you're going to bowl, and this year, 300 was the goal."
Roedner, with injuries and all, rolled a 680 series during team to help Frost Memorial Team 45 to a 3,356 total, which places the team in eighth in the Regular Division.
Storm Products Inc. 1 of Alva, Florida, leads Regular Team with a score of 3,486.
Much like Sullivan, Roedner struggled out of the gate with 158 in Game 1. After adjusting, he rolled 18 consecutive strikes of his own on the way to finish with 300 and 222.
Wakefield became the third bowler of the day and 25th of the 2022 Open Championships to complete his perfect game one shot after Roedner finished the job.
The 25-year-old right-hander was doing his best to match Roedner shot for shot in the 10th frame.
"With Cody and I both going with the front nine, I let Cody take the lead in the 10th, and I followed," Wakefield said. "The nerves peaked during the second shot in the 10th. Then, after he hit his last shot for his 300, it was pretty easy to just step up and throw the last shot."
While Wakefield looked like he was calm, he did feel the pressure.
"Yeah, I felt the nerves," Wakefield said. "It was a combination of not wanting him to miss, and I didn't want myself to miss."
Wakefield had his best series in his three appearances at the Open Championships, rolling games of 248, 300 and 202 for a 750 total.
"I'm pretty sure this set alone beat my all-events total from last year," said Wakefield while laughing. "That may be a little dramatic, but it definitely was a lackluster performance last year."
Wakefield's performance helped Frost Memorial Team 46 to a 3,186 total Friday night.
"Overall, it's always a great experience," Wakefield said. "I'll come back next year and hopefully do it again."
Regular Team features five-player teams with combined entering averages of 876 and above.
Visit us on Facebook at the
official USBC Open Championships page
.