Titles handed out at 2012 Bowlers Journal
July 13, 2012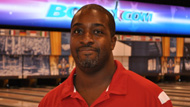 Click for complete results for the 2012 Bowlers Journal Championships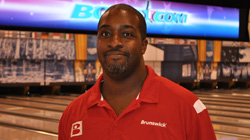 BATON ROUGE, La. - Fero Williams of Falls Church, Va., turned a last minute decision to compete in the 2012 Storm Bowlers Journal Championships presented by USBC into a $10,000 payday, and the former Team USA member highlights the list of this year's winners at Metro Bowl.

Williams fired games of 223, 246, 262 and 274 for a 1,005 total to claim the Open Singles title, and the effort also helped the 31-year-old right-hander to the Dual Entry crown and an additional $600. The Dual Entry list includes bowlers who chose to use their four-game totals for doubles and singles at the same time.

"It feels good," Williams said. "I stayed away from the leaderboards until the last two weeks. I knew there were some good bowlers coming near the end, and that's when I started to look. I've been antsy the last few days. Being the bowler I am, sometimes when I don't have a good feel, I don't bowl. I was disappointed after my first set there, but I decided to bowl again anyway when I didn't want to. I was focused during that set and threw great shots. Sometimes when you don't feel like bowling, you should."

USBC President Andrew Cain of Phoenix and Chris Klerk of Chandler, Ariz., made the most of their time in Baton Rouge, and although they were not able to repeat as Team All-Events champions at the nearby United States Bowling Congress Open Championships, they did not leave empty-handed.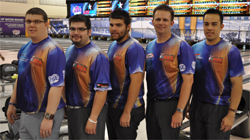 The two combined for a 1,850 total and claimed the Open Doubles title at the Bowlers Journal Championships. Klerk led the way with games of 241, 208, 279 and 222 for a 950 series, and Cain added 204, 234, 203 and 259 for 900. They will share the $7,000 top prize.

"Chris and I bowl doubles in everything, and this is by far the best feeling we've had," said Cain, a three-time Team USA member. "It's pretty cool to get our first doubles title together. Of course, our main goal was to defend Team All-Events, and we did the best we could at the Open Championships. We came over to the Bowlers Journal to warm up before heading over, and we were able to post the score in the first squad we bowled. It's a good feeling, and we had a good showing overall."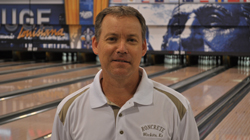 Another familiar face emerged at the top of the Classic Singles standings this year at the Bowlers Journal as 1987 USBC Masters champion Rick Steelsmith of Wichita, Kan., snagged the title with a 952 set. Steelsmith, also a 1987 collegiate national champion at Wichita State University, posted games of 223, 247, 234 and 248 to secure the victory. Steelsmith earned $1,500 for his efforts.
In senior competition, Roger Baral of South Windsor, Conn., was a two-time winner at the 2012 event. He tossed games of 289, 258, 201 and 231 to claim the $4,500 Senior Singles prize with a 979 effort and teamed with Tony Reynaud of Harwinton, Conn., to take the Senior Doubles title with a 1,831 total. Reynaud added games of 183, 200, 233 and 236 for an 852 series, and the pair will share $1,400.
"It was exciting to watch the scores week in and week out," Baral said. "I knew there were some good bowlers left to compete after me, so I'm happy to see the scores stand the test of time. While I was bowling, I didn't look at the scores once, I just kept bowling. My partner had a great set, too. The lanes were very difficult, so this is pretty exciting."
In the new Handicap Mixed Doubles, Jan Schmidt of Naperville, Ill., and Rick Thomas of Willowbrook, Ill., got the job done with a 1,836 total. Thomas led the way with games of 200, 251, 216 and 213 for 880, while Schmidt added 194, 179, 232 and 179 for 784. An additional 43 pins per game helped them to the top of the standings. The pair will receive $1,000 for the victory.
Larry Harvanko of Champlin, Minn., is the first winner in the new 199 & Under Handicap Singles. He fired games of 227, 180, 233 and 212 for an 852 scratch effort, and an additional 36 pins of handicap per game helped him to a 996 total. Harvanko earned $1,000 for the win.
The variety of side events and jackpots at the Bowlers Journal Championships meant additional prize money for some of this year's competitors.
Ken Abner of Cincinnati topped the Mulligan Series standings with 785. This option allows bowlers to eliminate the lowest game of the four-game set and earned the two-time Open Championships titlist $800.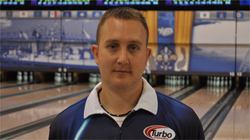 Former Team USA member Derek Eoff of Madison, Wis., proved how important spares can be and earned $3,266 as the lone competitor to fill all 40 frames at the tournament.

Bobby Walters Jr. of Sunrise, Fla., claimed the High Game Jackpot with a 300 game and pocketed $3,266. Rodney Neuenschwander of Sartell, Minn., and Jeremy Morgan of Elkton, Md., also rolled perfect games this year, but were not entered in the Jackpot Trio.
Five bowlers, Tim Behrendt, St. Louis; Stanley Freitas Jr., Hanford, Calif.; Ken Muscato, Canandaigua, N.Y.; Eddie Given, Jr., Glenmore, Pa., and Jason Rasinske, Dimondale, Mich., will share the Strike-It-Rich Jackpot after striking in nine of the 10 required frames. They each will receive $653.

The 2012 Bowlers Journal Championships was held at Baton Rouge's Metro Bowl each day from Feb. 11 until July 9.

Sponsors for the 2012 USBC Open Championships include Circus Circus Reno, Eldorado Hotel Casino Reno and Silver Legacy Resort Casino Reno. Other sponsors include the Belle of Baton Rouge, official brackets sponsor; Kegel, official lane maintenance provider; Humana, official registration sponsor; Bud Light and Budweiser, official beer sponsors; The Advocate, official publication sponsor; Brunswick, official lane provider; Steltronic, official scoring system; Storm Bowling Products and Nationwide Insurance.