TNBA and USBC expand partnership to include online registration for TNBA Annual Championship
January 04, 2022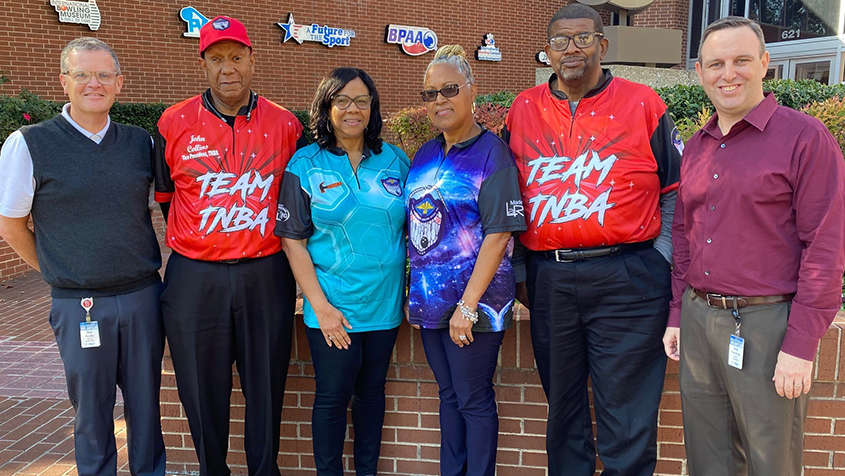 ARLINGTON, Texas
- The National Bowling Association and United States Bowling Congress are expanding their partnership to include use of USBC's online registration system for the TNBA Annual Championship Tournament.
TNBA members will be able to use the registration system starting with the 2022 TNBA Annual Championship Tournament, scheduled for May 19-29 in the Dallas area, and for future events.
As part of the agreement, USBC and TNBA staffs will collaborate in providing TNBA with the same registration portal used for the USBC Open and Women's Championships as well as USBC tournament management software.
"We are excited to offer this great technology improvement for our TNBA members and tournament staff," TNBA President Gregory Green said. "TNBA and USBC continue to look for more ways to closely work together, and this partnership is a great fit."
USBC and TNBA partner together on several projects, including the TNBA Youth Camp at the International Training and Research Center, broadcasting of TNBA events on BowlTV and automatic entry for the winners of the TNBA Reed-Hawthorne Memorial Singles Classic into USBC national tournaments.
"The relationship between USBC and TNBA keeps getting stronger," USBC Executive Director Chad Murphy said. "TNBA has a rich history and operates some of the best events and programs in the nation. TNBA members are USBC members, and we are proud to be working closely with TNBA leadership on more ways to benefit bowling together."
The 2022 TNBA Annual Championship Tournament will be the 80th edition of the event, and registration now is open. Visit
TNBAInc.org
and click on the tournament tab for more information.