TOC Notebook
December 21, 2009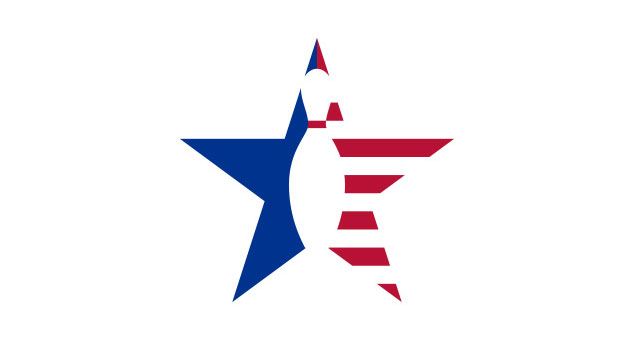 BJI EDITOR BOB JOHNSON covered the history-making PBA Tournament of Champions in Las Vegas in late January, and his feature story on the event will appear in the March issue of magazine. Meanwhile, Bob opens his reporter's notebook and shares a selection of random observations, block by block, exclusively for BowlersJournal.com visitors...
THE DAY BEFORE
Kelly Kulick has made a good deal of history as a woman in a "man's world" (the PBA Tour). And she's doing it again this week as the first woman ever to bowl in the Tournament of Champions. She earned her spot by winning the inaugural PBA Women's World Championship last summer during the World Series of Bowling in Detroit.
Patrick Allen is the defending champion at Red Rock Lanes.
A TOC title definitely is on the "bucket list" of Walter Ray Williams Jr. With a win in this tournament, he'd simultaneously complete pro bowling's Triple Crown, Grand Slam and Super Slam. The Super Slam is a little "iffy" in the grand scheme of things, since it includes the Touring Players Championship — an event that never really rose to the level of the other majors (TOC, U.S. Open, National/World Championship and Masters), and no longer is contested. But the Triple Crown and Grand Slam — those are biggies.
When Tom Smallwood won the PBA World Championship — which began in suburban Detroit and ended in Wichita — he knocked Eric Forkel out of the TOC. Tough break for the former Southern Californian, since he now resides in Vegas and could have "commuted" to the tournament.
Anthony LaCaze got into the TOC at the last possible moment, and he K.O.'d Kurt Pilon.
QUALIFYING BLOCK #1
Dick Weber and Pete Weber competed in the Tournament of Champions together on a handful of occasions, and this year the father-and-son TOC combo consists of Don McCune and Eugene McCune. Eugene was in 13th place after the first eight games, while his Dad was one up from the bottom in 62nd.
It's kind of surreal to see Don McCune on such a grand stage more than 35 years after his Player of the Year season in 1973. Earl Anthony led the tour in average that year, followed by Barry Asher and then McCune. But McCune won six titles, and was a runaway choice for POY honors.
Many people point to Mark Roth as the "father of the power game," and he definitely was ahead of his time in that regard. But it was McCune who found a way to "soften" the shells of his bowling balls and make them hook more, which gave him a decided advantage over other players in 1973. He didn't break any rules, but "the soaker" did give him an advantage.
It also demonstrated to manufacturers that there were ways they could make bowling balls more "powerful," and that's what truly fueled the equipment revolution in our sport. Depending on where you stand on the topic, you have Don McCune to either thank or curse for that. In a manner of speaking, he helped bring "Mark Roth power" to the masses.
Back to 2010: Pete Weber is in sixth place, as he seeks to replicate his TOC triumph of 23 years ago.
Rhino Page is the first-round leader after averaging 235.63. He's followed by Mike Fagan, Jason Belmonte, Sean Rash and Tommy Jones.
Blast from the past: Wayne Webb, Amleto Monacelli and Ernie Schlegel are tied for 14th place, 111 pins behind Page.
QUALIFYING BLOCK #2
With 16 games in the books, Rhino Page continues to lead, now followed by Pete Weber, Tommy Jones, Mike Fagan, Dave Wodka and... Kelly Kulick. Weber is just four pins behind Page, and Kulick improved by 154 pins block-to-block.
Among the "long-shots," Wayne Webb is holding tough in eighth place, and Danny Wiseman is in 16th. Wiseman isn't exactly in "game shape," as he has missed most of the season in order to care for his ill mother. PBA Commissioner Fred Schreyer recently granted Wiseman a deferment on his exemption because of the situation — a classy and correct decision, in our ever-so-humble opinion.
Currently on the cut line, in 24th place, is a true legend of bowling — yes, Harry Sullins. He's one spot and 17 pins ahead of Patrick Allen.
Norm Duke withdrew after the fourth game of the block.
QUALIFYING BLOCK #3
The field has been cut from 63 to 24, with Rhino Page still on top and Brad Angelo securing the final spot. Angelo beat out Mike Scroggins by four pins, so someone needs to tell Randy Pedersen there will be no party at Scroggy's tonight.
Mike Fagan moved up two spots to second place, and there's a mild surprise in third: Tony Reyes, who's bowling in the event even though he's no longer exempt. Good to see one of the tour's good guys doing so well.
Kelly Kulick also continues to bowl well, and now is tied for fourth place with Pete Weber.
Weather report: Vegas is getting a lot of rain — very unusual for this desert city, which has been dealing with water shortage problems caused by both the climate and its population explosion over the past 15 years.
Biggest disappointment: Jason Belmonte, who nose-dived from third place after eight games to 45th-and-out at the 24-game mark.
MATCH PLAY BLOCK #1
Some fans around the center have begun to take Kelly Kulick seriously. Why else would they be wondering how a PBA Tour non-champion got into the Tournament of Champions? (See "The Day Before" above for the answer to that question.) But it should be pointed out that Kulick is not alone in that regard, as the field now accommodates selected regional and senior champions who may not have PBA Tour titles. Kulick is now in fifth place after going 4-3-1 in the first round of match play.
The leader? None other than Tony Reyes, who averaged 225-and-change during this block while winning five of eight matches. Reyes was seemingly buried in 39th place after the first round of qualifying, but as he astutely observed, "It's not how you start; it's how you finish."
Pete Weber, Wes Malott and Rhino Page are sandwiched between Reyes and Kulick.
MATCH PLAY BLOCK #2
Well, it's about time... for Chris Barnes to make his move, that is.
Barnes was in 37th place after eight games, 15th after 16, seventh after 24, and still seventh after 32. But now with 40 games in the books and after winning 13 of 16 matches, Barnes has taken over the lead.
Barnes won the TOC in 2006, but most fans probably more vividly remember his meltdown in the championship match of the 2008 TOC. A win this time out would go a long way toward erasing those memories... or at least minimizing them.
After the block, Barnes noted: "One of my strengths is that I'm able to do a lot of different things to adjust. I just don't always pick the right one."
Pete Weber remains in second place, followed by Tony Reyes, Wes Malott, Rhino Page and Kelly Kulick.
With only 196 pins separating fourth place (the cut position for the ESPN telecast) and ninth, the final round of match play could be wild. And while it's an "off-the-board" long-shot, there's a possibility that three of the four TV spots could go to currently non-exempt players — Kulick, Reyes and the man presently in ninth place, Mark Williams. Wouldn't that be something?
MATCH PLAY BLOCK #3
Chris Barnes is the No. 1 seed for Sunday's stepladder finals on ESPN, but nobody's talking about the 2007-08 PBA Player of the Year.
Rather, all eyes are on Kelly Kulick, who qualified for the telecast in the No. 2 position after staging an amazing rally in the final round of match play. A 267 position-round game left her 57 pins behind Barnes, but 90 pins ahead of the cut score.
Sunday's telecast will open with No. 3 qualifier Mika Koivuniemi taking on No. 4 Rhino Page, with the winner going on to meet Kulick. The winner of that match then will take on Barnes for the $40,000 title and a two-year tour exemption.
Kulick has been exempt before — she's the first and thus far only woman to earn that status — but she has never been this close to winning a title on the PBA Tour.
Don't be surprised if you see a "Girl Power" poster or two on TV Sunday.
This week's "Gut-Wrenching Award" goes to Pete Weber, who missed the TV cut by a single pin. It's enough to make a bowling fan long for the days of the five-player stepladder.
PRO-AM DAY
Weather report, part 2: Las Vegas has received more rain over the past four days than in all of 2009. Just thought you'd like to know...
NATIONALLY-TELEVISED CHAMPIONSHIP ROUND
Just the scores today, as we'll save the "good stuff" for the March issue of BJI...
Match #1: Mika Koivuniemi defeated Rhino Page, 255-215.
Match #2: Kelly Kulick defeated Koivuniemi, 227-223.
Championship Match: Kulick defeated Chris Barnes, 265-195.
Yikes! This is turning out to be a pretty big story...