Triumph over adversity
February 25, 2010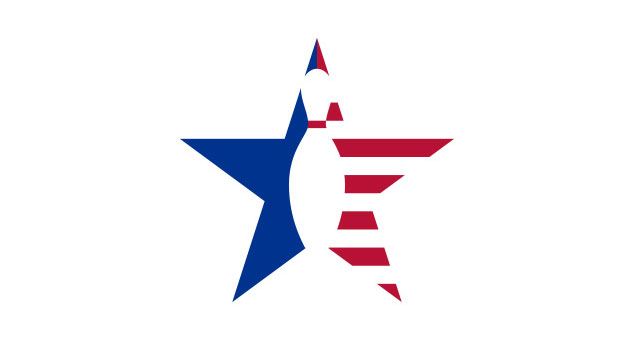 Delayed flights, missing baggage and bowling balls, sleepless nights hanging around airports - all the problems from the striking French air traffic controllers were forgotten as the multi-nation group took to the lanes with a full complement for Thursday;s 17:00 squad, the first of two scheduled for today, thanks to the efforts of the Catalan Federation's wizard Clara Roca, who put her foot down with a heavy hand to gently persuade some of the competitors on the later squad to come forward to this one.
A quintet of Swede's, headed no less than by the ebullient Patrick Backe from Helsingborg, who we haven't seen around the tour for donkey's years, and Helen Johnsson from Lund, a truly welcome sight, came through the doors just minutes before the squad commenced, so everything went like clockwork. All hunky-dory as the locals are not heard to say.
With such a talented group gracing the 14 lanes of Bowling Pedralbes there were many hopes of scores to match. Representing Colombia and all the way from her home, now in Texas, was Clara Guerrero, due to be presented with the WBW 2009 Bowler of the Year trophy and be inducted into the WBW Hall of Fame on Sunday next, all on TV. She started out with a humble 406 over her first two games and, through feeling a little out of health, struggled through her six game stint.
But it was fellow Colombian Luz Adriana Leal who not only took the squad honors but also became the new tournament leader, posting 1366 over her six games and become 'woman on top'. Her high game in the set was 246 and low 198, the final game and the only one under 200.
Nicole Sanders from the Netherlands also fared well, placing second on the squad behind Leal by 42 pins.
"I have just moved to Barcelona to live a month ago," Leal told us. "I'm with my boy friend here, he's from Palma, Majorca, and I am hoping to work with the Catalan Federation. I love it here, it is so nice to be close to the sea and in such a vibrant city."
As squad winner, Leal automatically qualifies for a place in Sunday's finals line-up so can enjoy more travels around her new home.
Guerrero dropped to seventh place on the squad, not firing on all cylinders, so is determined to fight again tomorrow.
Local player Marcial Ovide topped the men's scores on this squad with third place and 1311 and Patrick Backe shows promise with 1300 even.
STANDINGS AFTER SQUAD 3:
ALL QUALIFICATION - 25-02-2010 to Squad 3
| | | | | | | | | | | | |
| --- | --- | --- | --- | --- | --- | --- | --- | --- | --- | --- | --- |
| P | Player | Federation | 1 | 2 | 3 | 4 | 5 | 6 | Pins | Hdcp | Total |
| 1 | Luz Adriana Leal | Colombia | 221 | 215 | 203 | 246 | 235 | 198 | 1318 | 48 | 1366 |
| 2 | Yoan Alix | France | 181 | 208 | 233 | 246 | 194 | 287 | 1349 | 0 | 1349 |
| 3 | Nicole Sanders | The Netherlands | 170 | 146 | 258 | 278 | 201 | 223 | 1276 | 48 | 1324 |
| 4 | Marcial Ovide Marron | Catalonia | 207 | 256 | 183 | 226 | 216 | 223 | 1311 | 0 | 1311 |
| 5 | Patrick Backe | Sweden | 214 | 201 | 234 | 236 | 213 | 202 | 1300 | 0 | 1300 |
| 6 | Marilyn Planchard | France | 212 | 191 | 184 | 235 | 228 | 197 | 1247 | 48 | 1295 |
| 7 | Hélen Johnsson | Sweden | 176 | 203 | 220 | 207 | 227 | 213 | 1246 | 48 | 1294 |
| 8 | Mathias Arup | Sweden | 181 | 213 | 196 | 238 | 217 | 222 | 1267 | 0 | 1267 |
| 9 | Clara J Guerrero | Colombia | 177 | 221 | 196 | 220 | 194 | 204 | 1212 | 48 | 1260 |
| 10 | Philippe André | France | 195 | 213 | 195 | 187 | 247 | 213 | 1250 | 0 | 1250 |
| 11 | Lluis Montfort Rifé | Catalonia | 189 | 244 | 183 | 187 | 226 | 214 | 1243 | 0 | 1243 |
| 12 | Moises Perez Ibañez | Catalonia | 245 | 192 | 197 | 225 | 202 | 182 | 1243 | 0 | 1243 |
| 13 | Raúl Gálvez Galisteo | Catalonia | 229 | 193 | 176 | 248 | 175 | 206 | 1227 | 0 | 1227 |
| 14 | Camilla Lindqvist | Sweden | 237 | 167 | 175 | 203 | 201 | 193 | 1176 | 48 | 1224 |
| 15 | Martin Paulsson | Sweden | 187 | 232 | 192 | 188 | 202 | 222 | 1223 | 0 | 1223 |
| 16 | Peder Grimsen | Sweden | 163 | 192 | 199 | 202 | 230 | 235 | 1221 | 0 | 1221 |
| 17 | David Kendall | England | 201 | 182 | 225 | 197 | 203 | 203 | 1211 | 0 | 1211 |
| 18 | Tore Torgersen | Norway | 235 | 210 | 175 | 180 | 257 | 151 | 1208 | 0 | 1208 |
| 19 | Diana Zavjalova | Latvia | 187 | 173 | 188 | 201 | 204 | 206 | 1159 | 48 | 1207 |
| 20 | Arturo Rueda | Colombia | 168 | 254 | 191 | 218 | 186 | 169 | 1186 | 0 | 1186 |
| 21 | Axel Guimó Miranda | Catalonia | 213 | 181 | 213 | 184 | 178 | 215 | 1184 | 0 | 1184 |
| 22 | Sandra Torrents Pelaez | Catalonia | 178 | 181 | 167 | 215 | 201 | 190 | 1132 | 48 | 1180 |
| 23 | Peter Ljung | Sweden | 187 | 202 | 214 | 164 | 160 | 248 | 1175 | 0 | 1175 |
| 24 | Oriol Ros Badia | Catalonia | 199 | 216 | 180 | 170 | 203 | 207 | 1175 | 0 | 1175 |
| 25 | Karl Wahlgren | Sweden | 198 | 191 | 179 | 201 | 201 | 205 | 1175 | 0 | 1175 |
| 26 | Bengt Wehlin | Sweden | 188 | 173 | 192 | 235 | 185 | 191 | 1164 | 0 | 1164 |
| 27 | Wendy Kok | The Netherlands | 190 | 205 | 179 | 179 | 196 | 166 | 1115 | 48 | 1163 |
| 28 | Jesus Alberto Dacorte Gomez | Spain | 200 | 190 | 168 | 171 | 197 | 228 | 1154 | 0 | 1154 |
| 29 | Mathias Sarmadi | France | 196 | 157 | 171 | 203 | 202 | 225 | 1154 | 0 | 1154 |
| 30 | Balbir Singh Kaur | Catalonia | 150 | 188 | 208 | 203 | 219 | 185 | 1153 | 0 | 1153 |
| 31 | Âlvaro Jose Cardona Rosell | Catalonia | 167 | 182 | 200 | 168 | 209 | 217 | 1143 | 0 | 1143 |
| 32 | Alvar Cardona Burguès | Catalonia | 193 | 166 | 204 | 174 | 171 | 224 | 1132 | 0 | 1132 |
| 33 | Artur Colomer Soler | Catalonia | 232 | 162 | 176 | 185 | 199 | 171 | 1125 | 0 | 1125 |
| 34 | Sten Trygve Solberg | Norway | 187 | 211 | 183 | 210 | 163 | 170 | 1124 | 0 | 1124 |
| 35 | Monica Boldo Pascual | Catalonia | 165 | 184 | 174 | 223 | 160 | 168 | 1074 | 48 | 1122 |
| 36 | Pierre Luc Sanchez | France | 181 | 190 | 182 | 180 | 188 | 197 | 1118 | 0 | 1118 |
| 37 | Rosa Mas Puiggros | Catalonia | 192 | 138 | 158 | 198 | 150 | 231 | 1067 | 48 | 1115 |
| 38 | Joan Creus Martori | Catalonia | 203 | 157 | 160 | 170 | 202 | 218 | 1110 | 0 | 1110 |
| 39 | Ilja Schneider | Germany | 190 | 173 | 181 | 153 | 201 | 207 | 1105 | 0 | 1105 |
| 40 | Lluis Monfort Gómez | Catalonia | 181 | 192 | 160 | 178 | 180 | 207 | 1098 | 0 | 1098 |
| 41 | Miguel Angel Guimerà Gavilan | Catalonia | 207 | 168 | 190 | 196 | 162 | 163 | 1086 | 0 | 1086 |
| 42 | Alexandre Lepolard | France | 179 | 148 | 164 | 191 | 175 | 213 | 1070 | 0 | 1070 |
| 43 | Paqui Nuñez Hernandez | Catalonia | 166 | 157 | 171 | 178 | 169 | 166 | 1007 | 48 | 1055 |
| 44 | Ermes Pacchiosi | Catalonia | 165 | 128 | 198 | 184 | 148 | 218 | 1041 | 0 | 1041 |
| 45 | Carlos Martí Pi-figueras | Catalonia | 144 | 146 | 161 | 185 | 166 | 236 | 1038 | 0 | 1038 |
| 46 | Patrik Tanaskovic | Sweden | 170 | 146 | 233 | 150 | 145 | 190 | 1034 | 0 | 1034 |
| 47 | Martin Donato | Argentina | 157 | 201 | 177 | 192 | 159 | 146 | 1032 | 0 | 1032 |
| 48 | Joan Pique Reig | Catalonia | 170 | 161 | 184 | 178 | 156 | 182 | 1031 | 0 | 1031 |
| 49 | Keenan Glover | Catalonia | 201 | 157 | 188 | 143 | 160 | 175 | 1024 | 0 | 1024 |
| 50 | Hector Roca Roig | Catalonia | 193 | 141 | 194 | 145 | 156 | 170 | 999 | 0 | 999 |
| 51 | Carlos Huerta Chacon | Catalonia | 181 | 174 | 157 | 172 | 149 | 150 | 983 | 0 | 983 |
| 52 | Jose Huerta Chacon | Catalonia | 152 | 180 | 141 | 132 | 160 | 162 | 927 | 0 | 927 |
| 53 | Gerard Moreno Castan | Catalonia | 166 | 118 | 149 | 160 | 149 | 168 | 910 | 0 | 910 |
| 54 | Daniel Alberti Corominas | Catalonia | 164 | 165 | 163 | 108 | 120 | 188 | 908 | 0 | 908 |
| 55 | Gloria Sala Mestres | Catalonia | 141 | 120 | 138 | 160 | 172 | 113 | 844 | 48 | 892 |