Two bowlers roll perfect games at 2022 USBC Open Championships
April 07, 2022
By Matt Cannizzaro and Nick Bonsanto
USBC Communications

LAS VEGAS -
The scoring climate at the 2022
United States Bowling Congress Open Championships
changed this week, and April has brought a deluge of perfect games to the South Point Bowling Plaza.
Five of the event's six 300s have been rolled during the first week of the new month, with two coming Wednesday night during doubles.
Kevin McCune of Munster, Indiana, the 2021 Professional Bowlers Association Midwest Region Rookie of the Year, started his doubles set with 14 consecutive strikes, including the fifth perfect game of the year.
Steve Wiemer of Springfield, Missouri, couldn't wait a whole year for his moment in the spotlight, so he celebrated his 49th appearance on the championship lanes with his own 300 one game later.
McCune, a 22-year-old right-hander, threw three no-doubt-about-shots in his final frame and showcased a calm and collected demeanor as the final pins toppled over.
"I've never been that animated," McCune said. "I grew into it naturally, and it took a lot of learning."
McCune was competing in only his second USBC Open Championships, but he is no stranger to the event, as his father, Eugene, and grandfather, Don, have competed for a combined 52 years.
Don McCune is a USBC Hall of Famer, while Eugene McCune has collected five wins on the PBA Tour.
Another member of McCune's family was on the lanes with him Wednesday, and the two threatened the lead in Regular Doubles, thanks to McCune's hot start.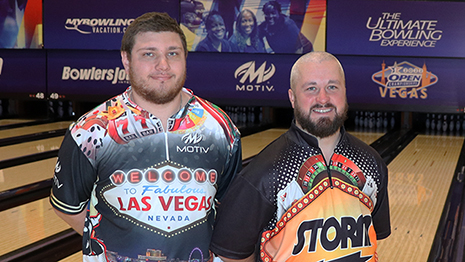 He and his brother, Mike Svilar, combined for a 535 opening game and added 469 and 407 for a 1,411 total, which is fourth in Regular Doubles this year at the Bowling Plaza. Texas' Chris Barnes and Billy Rogers lead with 1,479.
"Mike's my brother, and I've been bowling with him since I was little," Kevin McCune said. "We finished 11th last year, we're fourth right now. Hopefully, we will stay in the top 10."
McCune led Wednesday's doubles effort with games of 300, 227 and 213 for a 740 series, and Svilar added 235, 242 and 194.
McCune also finds himself in fifth place in Regular All-Events with a 2,135 total. Barnes, of Denton, Texas, leads with 2,197.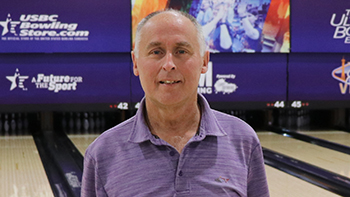 As the pace slowed for McCune and Svilar, Wiemer got warmed up a few lanes away.
The 49th time was the charm for the 65-year-old Wiemer, who also tossed 14 consecutive strikes during doubles, starting at the beginning of his second game. He finished with 172, 300 and 210 for a 682 series and teamed with Greg Shields of Independence, Missouri (620), for a 1,302 total.
In 49 years of competition at the Open Championships, rolling the elusive 300 was something Wiemer was excited about.
"I've come to many events and have seen quite a few 300s, but this was special, and there's nothing like it," Wiemer said. "I've had about 35 of them over the years, maybe, but this was by far the most nervous I've ever been. This was a big deal."
Perfection on the lanes at the Open Championships is not easy, but Wiemer thinks there's something even better on the horizon when he returns next year for his 50th year competing in the event.
"To me, that's a bigger deal than the 300," said Wiemer, who also had 630 in singles and 571 in team for a 1,883 all-events total.
Wiemer's father, Roger, competed in 51 tournaments from 1949-2010, and his brother, Randy, reached 47 years this week in Las Vegas.
Visit us on Facebook at the
official USBC Open Championships page
.