USA, Sweden win doubles at World Youth Championships
August 11, 2014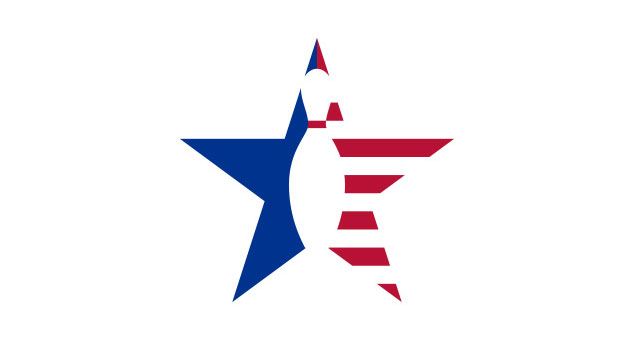 Bowling fans in person and online were treated to some excitement at the 2014 World Youth Championships as the United States and Sweden claimed doubles gold medals in dramatic fashion Monday at the South China Athletic Association Bowling Center.
Junior Team USA's Liz Kuhlkin delivered a powerful strike on her first shot in the 10th frame to lift her and Sarah Lokker to a 370-361 victory over Japan's Shion Izumune and Kana Shimoide, when Shimoide couldn't match the effort.
A converted ninth-frame washout from Lokker helped Junior Team USA even the match heading into the final frame, but Izumune rolled a 10 pin to give Japan a one-pin advantage before Kuhlkin stepped up in front of a packed house and BowlTV viewers. Watch the broadcast now: Girls | Boys
"Going into that frame, I just wanted to get the ball off my hand," said Kuhlkin, a standout at the University of Nebraska. "I've been in that situation before because I bowl anchor in college, but it's so much different to step up wanting to make your teammates, coaches and entire country proud. It's almost surreal right now, and it's such an honor to be here representing our country."
Sweden's Markus Jansson and Pontus Andersson escaped with a 405-371 win against Junior Team USA's Matthew Farber and Kamron Doyle after Doyle was unable to force a tie with three strikes in his final frame.
Jansson and Andersson entered the semifinals as the top seed with a 2,679 total for their six games of qualifying. They dispensed of Mexico's Enrique Kassian and Andre Fors, 401-376, to reach the final match, while Farber and Doyle defeated their Junior Team USA teammates Greg Young and Wesley Low, 423-371.
The semifinals on the girls side both were close. Izumune, the singles silver medalist, rolled a 247 game and nearly single-handedly downed Colombia's Tatiana Munoz and Laura Plazas, 387-368. Junior Team USA's see-saw match with Indonesia's Nadia Nurmalina and Alisha Larasati ended 354-350.
Nurmalina, Larasati, Munoz and Plazas all earned bronze medals, while Kassian, Fors, Young and Low shared the bronze in the boys division.
All doubles teams bowled six qualifying games on the 45-foot Mexico City lane condition, the long pattern this week, before the field was cut to the top four for the semifinals.
The field includes 262 bowlers from 46 countries, competing in singles, doubles, team, all-events and match-play Masters. Competition continues Tuesday with the start of the team event, which will be a test of versatility, using both the Mexico City and 35-foot Beijing oil patterns over two days.
Bowling fans from around the globe can watch the competition live on BOWL.com's BowlTV thanks to a partnership between the United States Bowling Congress and the Hong Kong Tenpin Bowling Congress.

2014 WORLD BOWLING YOUTH CHAMPIONSHIPS
At SCAA Bowling Center, Hong Kong
Monday's results
GIRLS

CHAMPIONSHIP
(Winners earn gold, losers get silver)
Sarah Lokker/Liz Kuhlkin, United States, def. Shion Izumune/Kana Shimoide, Japan, 370-361
SEMIFINALS
(Winners advance, losers tie for bronze)
Izumune/Kana Shimoide def. Tatiana Munoz/Laura Plazas, Colombia, 387-368
Lokker/Kuhlkin def. Nadia Nurmalina/Alisha Larasati, Indonesia, 354-350
BOYS
CHAMPIONSHIP
(Winners earn gold, losers get silver)
Markus Jansson/Pontus Andersson, Sweden def. Matthew Farber/Kamron Doyle, United States, 405-371
SEMIFINALS
(Winners advance, losers tie for bronze)
Jansson/Andersson def. Enrique Kassian/Andre Fors, Mexico, 401-376
Farber/Doyle def. Greg Young/Wesley Low, United States, 423-371