USBC, Nationwide partner on credit card
July 15, 2010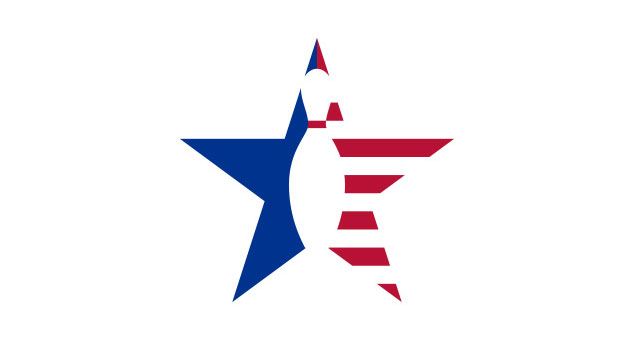 ARLINGTON, Texas - The United States Bowling Congress and Nationwide Bank have partnered to give bowlers more for their membership with the launch of the new USBC Platinum Visa credit card.

Card holders will receive more cash back rewards when they bowl and USBC members will receive a credit on their 2010-11 national membership dues with the USBC Platinum Visa credit card, offered through Nationwide Bank. USBC has more than two million adult members.

"The USBC Platinum Visa credit card is another great benefit that we can offer to USBC members thanks to our partnership with Nationwide Bank," said USBC Executive Director Stu Upson. "Nationwide Bank knows we have a loyal membership and are continuing to work to provide outstanding benefits and rewards for USBC members."

The card has no annual fee and USBC Platinum Visa credit card holders receive:
* A one-time $10 credit on your USBC membership when renewal membership dues are automatically applied to the card
* Double cash-back rewards on purchases from selected USBC merchant locations
* 0% introductory APR on purchases and balance transfers for six billing cycles
* 1% cash back on all other purchases each month
* 24-hour online account management

Nationwide Bank is part of Nationwide Mutual Insurance Company, one of the largest providers of insurance and financial services in the United States. Nationwide first teamed with USBC to provide discounts on auto insurance for USBC members. This latest venture marks the first bank partnership for USBC for several years.

"Nationwide values our partnership with USBC and is proud to expand its relationship to include this opportunity with Nationwide Bank," said Kathyrne Reeves, vice president, Nationwide Insurance. "We see this as another way to demonstrate our On Your Side commitment to the members of USBC."

Bowling is the largest participatory sport in the United States with more than 69 million bowlers. The sport, which saw a growth of four percent in 2009, has a $10 billion annual impact on the U.S. economy.

To apply for the USBC Platinum Visa credit card, click here or call (877) 532-8121. When you join the USBC for the 2010-11 season, you will receive a $10 credit toward your national membership dues on your charge account within 90 days of USBC receiving your national membership dues.

In addition to the USBC Platinum Visa credit card, Nationwide Bank provides many additional ways for USBC members to save, such as 0.50% off the qualifying rate on auto financing and home equity lines of credit. To see how you can receive these and other special offers from Nationwide Bank, click here.

The USBC Platinum Visa credit card is part of the USBC Member Rewards program. To see how else you can save with your USBC membership, click here.

Nationwide
Nationwide, based in Columbus, Ohio, is one of the largest and strongest diversified insurance and financial services organizations in the U.S. and is rated A+ by A.M. Best. The company provides a full range of personalized insurance and financial services, including auto insurance, motorcycle, boat, homeowners, life insurance, farm, commercial insurance, administrative services, annuities, mortgages, mutual funds, pensions, long-term savings plans and health and productivity services. For more information, visit www.nationwide.com.

Nationwide, the Nationwide Framemark and On Your Side are service marks of Nationwide Mutual Insurance Company.