USBC affirms decision to revoke approval of two Motiv balls
August 09, 2016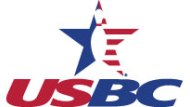 ARLINGTON, Texas – The United States Bowling Congress has affirmed the decision to revoke USBC approval of the Motiv brand Jackal and Jackal Carnage bowling balls.

Motiv requested an appeal of the March 15, 2016 decision to revoke approval of the balls for non-conformance with current specifications and requirements in the USBC Equipment Specifications and Certifications Manual. USBC testing showed a significant percentage of the Jackal and Jackal Carnage exceeded the maximum 0.060" differential radius of gyration standard specification during spot checks of balls in the field.

The USBC Equipment Specifications Committee heard the appeal, reviewed the facts and circumstances, and has affirmed the revocation decision: The Jackal and Jackal Carnage remain on the USBC non-conforming equipment list and unapproved for use in USBC certified competition.