USBC and BPAA partner to bring BowlTV to every BPAA member center
April 15, 2021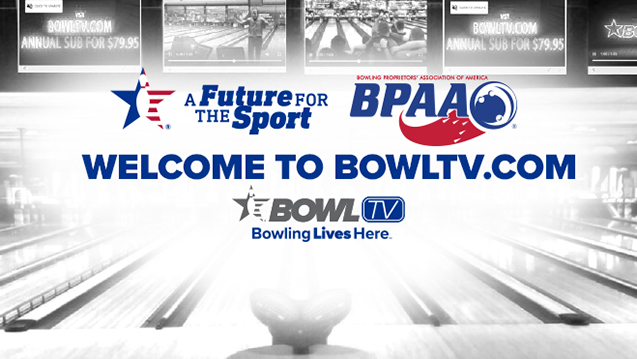 ARLINGTON, Texas
- The United States Bowling Congress and Bowling Proprietors' Association of America will bring BowlTV, the USBC's livestreaming platform, to BPAA member centers starting in April 2021.
The partnership will allow every BPAA member center to receive a complimentary subscription to BowlTV, giving proprietors the ability to broadcast live events from the Professional Women's Bowling Association Tour and USBC short-duration tournaments, pull from thousands of hours of archived coverage or select on-demand videos to display on television monitors throughout their centers.
"We believe this is a great opportunity for BPAA member centers to showcase the sport during open play, leagues and tournaments," USBC Executive Director Chad Murphy said. "We are hoping the additional exposure to these events being broadcast at the center will highlight the opportunities for bowlers of all skill levels to compete and encourage them to want to take their games to the next level."
Proprietors will receive an access code to activate their subscriptions, with technical support provided by the BowlTV staff.
The BPAA Education and Training team will begin rolling out this complimentary subscription immediately to coincide with the second swing of the 2021 PWBA Tour season, which starts April 22-24 at the PWBA Twin Cities Open in Eagan, Minnesota.
"We are really excited to be able to offer BowlTV complimentary to BPAA centers," BPAA Executive Director Frank DeSocio said. "BowlTV is a premium product for our sport, and we hope it's something that enhances the experience for each bowler walking into those centers."
For more information on BowlTV, visit
BOWL.com/BowlTV
or
BowlTV.com
.