USBC and Las Vegas Events, South Point extend agreement through 2039
February 15, 2023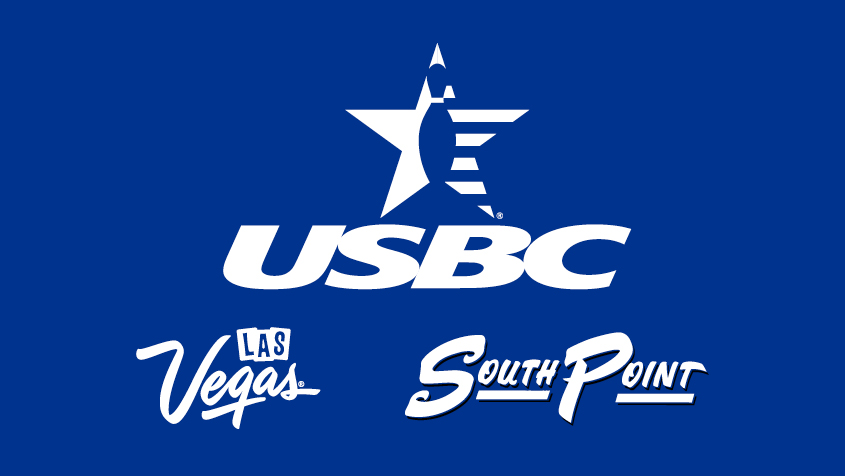 ARLINGTON, Texas –
The United States Bowling Congress will continue to bring top-tier competition to Las Vegas through 2039 after extending its agreement with Las Vegas Events and the South Point Hotel and Casino.
The extension will continue to bring the USBC Open and Women's Championships to the South Point Bowling Plaza, a 60-lane tournament venue located on the South Point property, as part of the current three-year cycle.
The Open Championships now will be at the Bowling Plaza in 2024, 2027, 2030, 2033, 2036 and 2039. The Women's Championships will be hosted at the facility in 2023, 2026, 2029, 2032, 2035 and 2038.
The 2023 Women's Championships will take place from April 23 to July 2.
The agreement also will bring 16 of USBC's short-duration events to other properties across Las Vegas between 2023 and 2039.
In addition to the competition in Clark County, the extension also will see the USBC Convention and Annual Meeting be held in venues across Las Vegas four times between 2023 and 2039.
"We're excited to be able to extend our partnership with Las Vegas Events and the South Point Hotel and Casino," USBC Executive Director Chad Murphy said. "Both of these organizations have supported the sport of bowling and our events over the years, and this agreement will help continue the relationship between USBC and the great city of Las Vegas."
Many of USBC's short-duration events have been contested in facilities in Las Vegas in recent years, and several tournaments have been regularly held across different venues, including the USBC Team USA Trials, USBC Senior Queens, USBC Senior Masters and Super Senior Classic.
"Las Vegas takes great pride in its rich bowling history, and Las Vegas Events is proud to continue our partnership with USBC through 2039," LVE President Tim Keener said. "From the first Women's Championships held in Las Vegas in 1973 and 1983 to the Open Championships in 1986 and then again in 2009, through the multi-tiered agreement that brought top-tier competition since 2015, Las Vegas has become a premier destination for the USBC. Our extension with the USBC includes multiple Open Championships and Women's Championships at the state-of-the-art South Point Bowling Plaza, as well as short-duration events and USBC Conventions that will allow us to continue to showcase our city to bowlers from around the world."
The South Point Bowling Plaza first opened its doors to USBC competition at the 2016 Women's Championships. The facility has hosted the Open Championships four times since 2017.
"When we opened the Tournament Bowling Plaza in 2016, we knew it was going to be an amazing addition to the sports landscape in Las Vegas," South Point General Manager Ryan Growney said. "However, these events have exceeded all of our expectations, and for that reason, we are excited to continue the partnership with the USBC and Las Vegas Events to host these incredible tournaments until 2039. We are committed to providing a first-class experience for all participants and look forward to continuing to grow and evolve these historic annual traditions."
To learn more about Las Vegas Events, visit
LasVegasEvents.com
. To learn more about the South Point Hotel and Casino, visit
SouthPointCasino.com
.