USBC completes certified string pinsetter scoring research; no significant difference from free-fall machines
November 09, 2023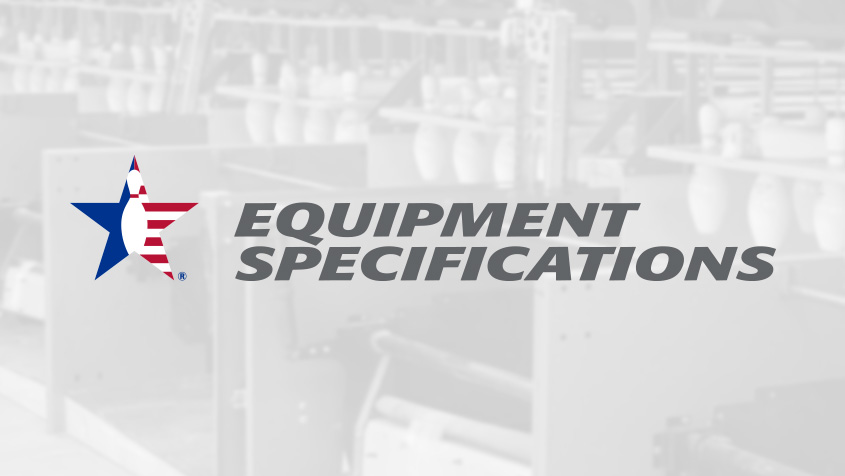 ARLINGTON, Texas –
The United States Bowling Congress has released its most recent scoring research report related to string pinsetters. The report concludes there is no statistically significant difference between the scoring pace of USBC-certified string pinsetters and traditional free-fall machines.
Therefore, an average conversion between the pinsetter types will not be necessary and, effective immediately, USBC will update its playing rules to allow for the averages between pinsetter types to be interchangeable provided the string pinsetter has been certified by USBC.
USBC conducted additional scoring research on the scoring pace of string pinsetters that meet USBC specifications. The study consisted of gathering volunteers to travel to the International Training and Research Center in Arlington, Texas, to bowl two sessions of four games – two games on certified string pinsetters and two games on free-fall pinsetters.
More than 500 bowlers participated in the study, including more than 300 bowlers who participated in at least two sessions. The study featured more than 3,500 games bowled. The data from the research shows:
There is no statistically significant difference between the scoring pace of the pinsetter types when controlled in the same environment.
The differences in scoring do not relate to bowlers' averages, ages or genders.
The test had sufficient statistical power to identify a difference of four pins or larger had it existed.
An average conversion between the pinsetter types will not be necessary.
The rule change only applies to USBC-certified string pinsetters. Older string pinsetters that have not been converted for certification remain uncertified for USBC competition.
"This study and USBC rules change is the culmination of years of work in collaboration with the industry's manufacturers," USBC Executive Director Chad Murphy said. "Working together, we created a USBC certification standard for string pin machines with scoring in line with traditional machines. This gives proprietors more options and bowlers expanded opportunities for certified competition."
As a means of further investigating previous string pinsetter scoring research that featured the use of the USBC's automated Bowlscore ramp, the team wanted to design a test that would provide enough data to definitively tell if the two machines (string and free-fall pinsetters) score differently.
The full report, which can be found
here
, details the results of the participant testing and explains the differences in the current findings versus previous scoring research that utilized the USBC's automated Bowlscore ramp.
USBC will continue to monitor averages of bowlers around the country as some transition into leagues featuring certified string pinsetters in order to gather additional data.
To view a list of frequently asked questions on certified string pinsetters, click
here
.