USBC debuts new membership benefit, First Frame powered by Bowlers Journal; USBC online membership portal upgraded
August 01, 2023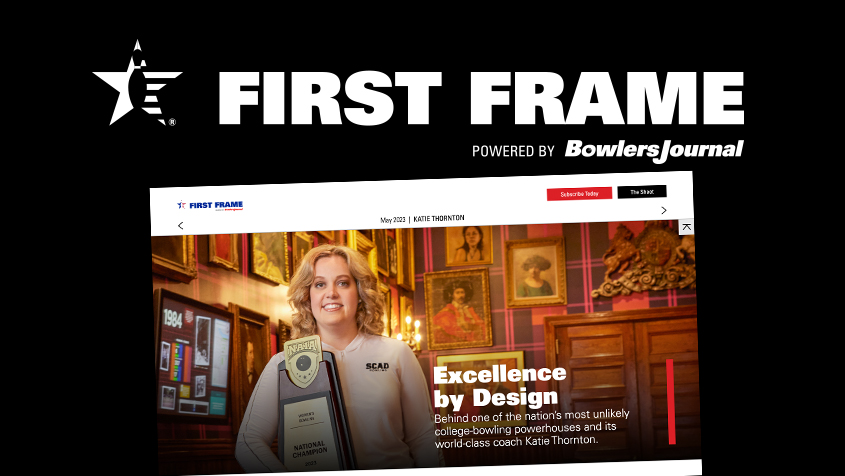 ARLINGTON, Texas
– The United States Bowling Congress announced the debut of First Frame powered by Bowlers Journal, a free digital offering emailed to USBC members.
First Frame features select articles and photos from the latest edition of Bowlers Journal International. Through First Frame, USBC members will enjoy player features, instructional articles, tips and insights from the pros, and the latest news from the world of bowling.
"First Frame provides our members a sample of what a full edition of Bowlers Journal has to offer," said USBC President Melissa McDaniel. "We're proud to provide this content to USBC members and we think they'll enjoy the benefit of having it emailed to them each month."
Through First Frame, members have access to selected content from the current issue of BJI. Full editions of BJI offer instructional articles, expanded tournament coverage, profiles on players from the youth level to the pros and seniors, features on bowling history and interesting takes on all things bowling from BJI columnists.
As noted, the benefit of receiving First Frame comes with being a USBC member. For those interested in joining the USBC, or for those renewing their membership, the USBC has completed an upgrade of its online membership portal that makes it even easier and more efficient to join or renew a membership online.
Using the modernized online registration system provides members immediate access to their membership card. Buying your membership online is the no-hassle, streamlined way to gain access to all the benefits a USBC membership provides, including access to the new First Frame powered by Bowlers Journal offering.
The new online membership portal is optional. Members can still join USBC through the traditional membership form at their local league.
To use the online registration system to purchase or renew a USBC membership, head to:
BOWL.com/join
.
To sign up for First Frame, visit:
BOWL.com/FirstFrame
.