USBC extends 2023 Open Championships by an additional week
July 15, 2022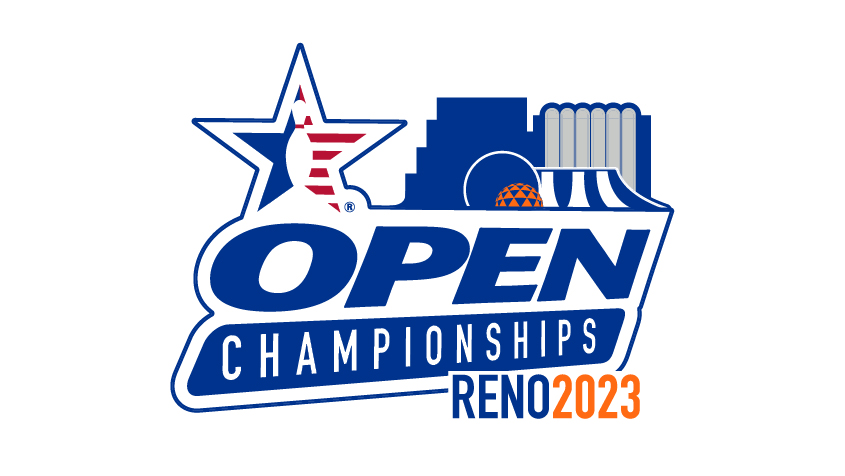 ARLINGTON, Texas
- With spots quickly filling up for the 2023 United States Bowling Congress Open Championships in Reno, Nevada, the tournament staff, in cooperation with the National Bowling Stadium, has opened an additional week of squads for competitors to select for the 119th edition of the event.
The 2023 event still will kick off March 11, with the end date now being pushed to July 24. The tournament originally was scheduled to conclude July 17. The 2023 tournament now will last for 136 consecutive days.
Those interested in registering can visit
BOWL.com/OpenChamp
to sign up.
Team competition will be scheduled daily at 2 p.m. and 9:30 p.m., while doubles and singles squads will take place at 7 a.m., 10:30 a.m., 6 p.m. and 9:30 p.m.
The 9:30 p.m. squad will be a combination squad featuring 30 lanes for team and 30 lanes for doubles and singles.
The NBS has had several renovations since the tournament's last visit to the venue in 2016, including an expanded settee area and redesign of the concourse on the fourth floor. The stadium seating also has been removed, and the latest addition prior to the start of the 2023 event will be new scoreboards for the 78 lanes used for the Open Championships and Bowlers Journal Championships.
Visit us on Facebook at the
official USBC Open Championships page
.