Masters hosts determined through 2026
November 14, 2023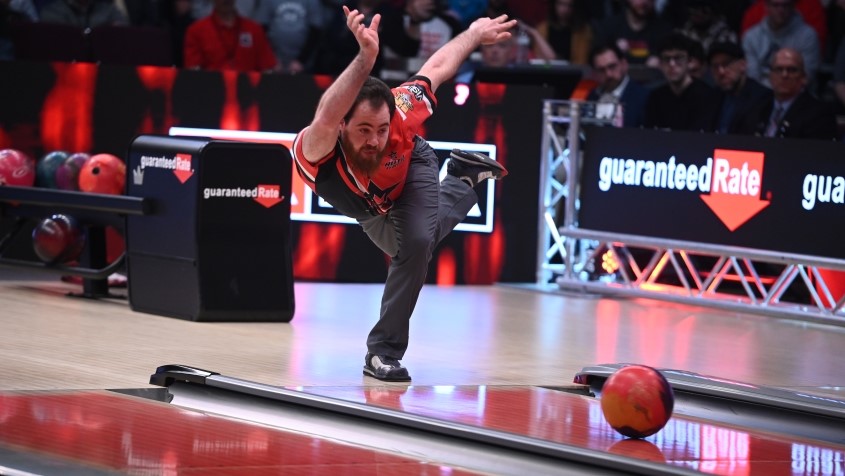 ARLINGTON, Texas
– Elite bowlers looking to compete in one of the sport's most-prestigious major championships can begin making their travel arrangements as host sites have been determined for the 2024, 2025 and 2026 editions of the United States Bowling Congress Masters.
The 2024 Masters will be contested at the 64-lane bowling center inside Suncoast Hotel & Casino in Las Vegas from March 24-31, 2024. Registration for this year's tournament is scheduled to open Nov. 15 at 11 a.m. Eastern.
The 2025 and 2026 tournaments will be held at Thunderbowl Lanes in Allen Park, Michigan, an iconic 90-lane venue that has hosted some of bowling's most historic moments, including Anthony Simonsen's win at the 2023 Masters, which allowed him to complete a successful title defense and secure his third Masters title.
The first Professional Bowlers Association World Series of Bowling was held at Thunderbowl Lanes in 2009, and, prior to the 2023 Masters, the most recent major at the venue was the 2019 PBA World Championship, where Australia's Jason Belmonte captured his record-setting 11th major title in a thrilling 236-227 victory against Jakob Butturff of Tempe, Arizona.
Although Suncoast has hosted marquee events like the PBA Senior U.S. Open multiple times, 2024 will mark Suncoast's first time hosting the Masters.
The 2024 Masters is a major on the PBA Tour schedule and will award a top prize of $100,000 to the champion.
The Masters holds a history that dates back to 1951, and the major championship has visited Las Vegas on six previous occasions – 1986, 2009, 2012, 2017, 2019 and 2022.
Mark Fahy of Chicago collected the first Masters win in Las Vegas, which came in 1986 at Cashman Field Center. Simonsen recorded the most recent Masters win in the Entertainment Capital of the World, winning at Gold Coast Hotel & Casino in 2022.
Simonsen's first Masters title came at the 2016 event at Woodland Bowl (now Royal Pin Woodland) in Indianapolis.
The PBA last visited Suncoast in June 2017 when Michael Haugen Jr. of Phoenix defeated Brian LeClair of Delmar, New York, 173-158, to collect his first PBA50 title at the 2017 Suncoast PBA Senior U.S. Open presented by Storm.
This time, Suncoast will host the USBC Masters, one of the most unique and challenging tournaments in major championship bowling.
The Masters features three five-game rounds of qualifying before the field is cut to the top 63 players and the defending champion. The 64 advancers are seeded based on qualifying position into the tournament's double-elimination bracket.
The bracket matches are three games with total pinfall determining which player advances. The top five earn a spot in the stepladder finals for the chance to win the major championship.
For more information on the USBC Masters, visit
BOWL.com/Masters
.