USBC 'Seeking to Amend' Agreement with Reno for Open, Women's Championships
October 26, 2014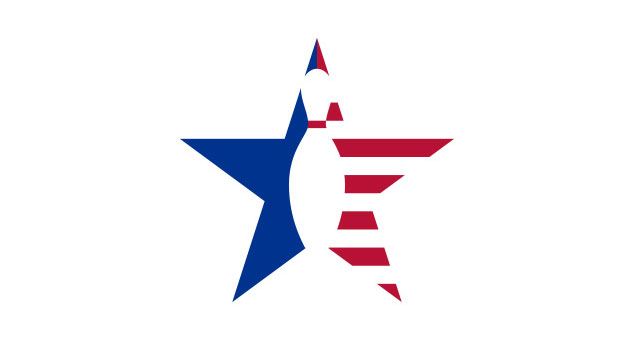 When a story in the July issue of BJI called "The Reno Dilemma" quoted Chris Baum, CEO of the Reno-Sparks Convention and Visitors Authority, on the possibility that the United States Bowling Congress may seek to scale back the number of tournaments it is contractually obligated to bring to Reno through 2030 in light of recent declines in tournament entries, Baum said "We don't have any proposal from USBC to change our existing agreement with them. . . . there's nothing for me to move on at this point."
Chris Baum
However, two recent reports from the Reno Gazette-Journal have made clear that Baum has something to move on now. The paper reported on Oct. 20 that USBC "is seeking to amend its contract" with RSCVA "to cover the period from 2019 through 2026."
While the paper initially reported that the 2016 USBC Open Championships would not be affected by the amendment request, a more recent report said that the 2016 event is indeed in play, which would seem to suggest the 2016 Open Championships tournament site potentially could be moved depending on how RSCVA responds to USBC's request.
A May 2012 agreement between USBC and RSCVA contractually obligates USBC to bring a total of 15 tournaments to Reno through 2030. That contract, signed by Baum, Reno Mayor Bob Cashell, and former USBC Executive Director, Stu Upson, called specifically for USBC to bring to Reno no fewer than five tournaments between 2013 and 2018, three of which must be the Open Championships; and 10 tournaments from 2019 through 2030, six of which must be the Open Championships.
RSCVA's finance board recommended that the tourism agency address USBC's request by doubling the per-bowler fee it pays USBC to retain USBC's tournaments from $20 to $40. RSCVA vice president, Joe Kelly, said such a move would better represent the kind of "market value" offered by other cities. One city the Reno Gazette-Journal specifically mentioned in that context is Las Vegas.
The Reno Gazette-Journal said plainly that failure to comply with the RSCVA finance board's recommendation may mean "the region risks losing the USBC's events."
The 2012 contract calls for USBC to pay RSCVA a penalty of $1 million for each Open Championships it fails to bring to Reno, and $500,000 for each Women's Championships. While that would seem to be an expensive proposition, USBC's most recent statement of audited financials, dated Dec. 31, 2013, shows that total tournament entry fees and brackets brought in nearly $15 million in revenue during the 17-month period the statement covered.
A $1 million fee for failing to bring the 2016 USBC Open Championships to Reno actually may be a bargain, then, should USBC succeed in finding another city to pay them twice the per-bowler fee RSCVA currently pays, on top of the millions in revenue the USBC Open Championships in particular brings in.
On the other side of that coin, such a move by USBC could deal a wounding financial blow to the city of Reno. Baum said in a July phone interview with BJI that years in which both the Open and Women's Championships were held jointly in Reno, as they were in 2013 and 2014, mean "$183 million in economic impact. That's nothing to sneeze at in Reno-Tahoe or any other destination."
"Having the Open and Women's tournaments both in Reno last year and this year is an incredible boon to our economy, including gaming and restaurant and hotel," Baum added.
The Silver Legacy Resort Casino's Glenn Carano, who spoke with BJI by phone for our July story, told the Reno Gazette-Journal that "Reno can't afford to lose anything going forward."
When asked in his interview with BJI about the possibility that USBC may seek to scale back the number of events it previously agreed to bring to Reno, Carano said "We're interested in talking about how we can grow these events. That's what I want to do, and that's what's good for bowling."
Carano speaks of growing those tournaments for good reason. This year's Open Championships, held at Reno's National Bowling Stadium, featured slightly more than half the teams the tournament brought to Reno in 1995, when 17,285 teams entered. The 9,024 teams that bowled the 2014 event also comprised the fewest number of teams to bowl the tournament since 1993, when 8,518 teams competed in Tulsa.
Though Reno is the focus of declining entries numbers because it has hosted the Open Championships four out of the past five years, the fact remains that the 2012 event in Baton Rouge, La., attracted 1,043 fewer teams than the previous year, when Reno hosted the event. Those numbers suggest that so-called "Reno fatigue" may be an over-simplification of the problem USBC faces in generating more tournament entries.
The question now for RSCVA is whether all parties involved can agree on where the extra money to fund a doubling in the per-bowler fee RSCVA pays USBC should come from. Baum insists the best way to fund it would be to expand a $2 surcharge on downtown Reno hotel rooms, which was legislatively enacted in 2012, to include hotels beyond the immediate downtown Reno area.
The 2012 agreement between RSCVA and USBC called for that surcharge to fund improvements to the National Bowling Stadium that RSCVA is obligated to make by deadlines specified in the contract.
Improvements the agreement calls for include squad room renovation, replacement of the 78 lanes on the 4th floor, demolition of stadium seating to allow for more flexible space, the establishment of a sports-bar themed restaurant, and refurbishment of the stadium's exterior. All improvements must be completed by February 1, 2016, with the exception of the refurbishment of the exterior. That project's deadline occurs two years later, on February 1, 2018.
Should RSCVA fail to meet any of its contractual obligations to make improvements to the National Bowling Stadium listed in the agreement, USBC can either terminate the agreement or waive its termination rights in exchange for a $250,000 fee.
Baum told BJI in July that "Those projects are all on track."
An expansion of the $2 hotel room surcharge for the purpose of doubling fees RSCVA pays USBC caused consternation among Reno properties last week that provoked a call from Mayor Cashell for interested parties to "figure this out and quit fighting over petty stuff."
Carano's insistence that "Reno can't afford to lose anything" puts pressure on properties beyond the immediate downtown Reno area to comply with Baum's suggestion that the $2 surcharge be expanded to their hotels. But appeals from executives at some of those properties last week forced any decision on a surcharge expansion to be delayed until Dec. 4, when the RSCVA board is scheduled to convene again.
Those executives include Steve Wolstenholme, president of Grand Sierra Resort; Nat Carasali, co-owner of the Peppermill Resort Spa Casino; Ferenc Szony, CEO of Truckee Gaming, which is co-owner of the Sands Regency Hotel & Casino Downtown; John Farahi, CEO of the Atlantis Casino Resort Spa; and Carlton Geer, CEO of The Nugget.
Reading from a statement signed by Wolstenholme, Farahi, Carasali, and Geer, Steve Wolstenholme said in an appearance before the RSCVA board on Oct. 22 that delaying any decision about expansion of the surcharge is "not about anything other than being responsible."
In the same Reno Gazette-Journal report, Carasali called the issue "very emotional" and said "We can make a better decision with educated numbers."
Szony said the issue "is becoming a rift between properties."
Mayor Cashell, who the Reno Gazette-Journal says is retiring in November, told the paper "I'm hoping I can be involved. I have no ax to grind now. . . . I say to them all, 'Run your store right, and you'll get your share of the business.'"
Be sure to check out our December issue for more on this developing story.