USBC SMART program makes $7 million earning allocation
February 14, 2023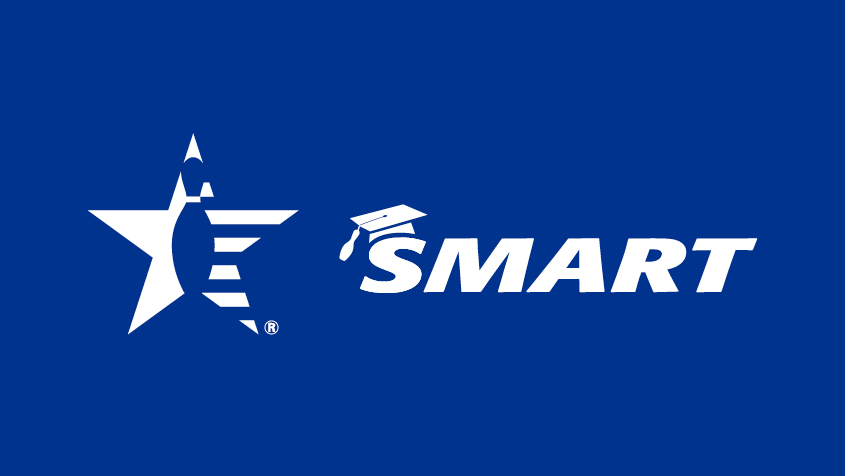 ARLINGTON, Texas –
The USBC SMART program is making an investment earnings allocation of $7 million to provide additional scholarships for youth bowlers. The $7 million allocation is consistent with funding provided in 2022 and matches the largest investment earnings allocation in SMART history.
Due to a new policy adopted in 2021, a portion of the allocation will immediately go to new scholarships for youth bowlers. SMART has seen significant success with more scholarship funds being paid for the benefit of students. In 2022, SMART processed the largest total disbursements in program history, nearly reaching $9 million.
Included in this allocation (approximate numbers):
$3.7 million in bonus scholarships to the 5,237 active SMART Recipients. These are students who used SMART funds in 2022. Each student will immediately receive a new $715 SMART scholarship.
$2 million in new SMART deposited unassigned funds for Providers to allocate toward future scholarships. This is in addition to the new $2.9 million SMART deposited unassigned funds Providers received for allocation in January from expired Recipient accounts.
$1.2 million is set aside for the SMART Pell Grant Match Program.
USBC's SMART Committee intends to maintain the annual earnings allocation at $7 million or more through at least 2024, unless investment market conditions significantly change. This will allow SMART Providers and Recipients to plan on similar new funds from SMART for future years.
"We are seeing the SMART program impact the lives of more young bowlers in a meaningful way than ever before," USBC President Melissa McDaniel said. "USBC will continue with our intention to maintain at least a $7 million allocation annually for SMART, so SMART Providers should aggressively use their unassigned funds knowing there will be consistent new funding ahead."
The federal Pell Grant is a national program that helps students and families with the greatest financial need pay for college. The SMART Pell Grant Match maximizes the power of this federal program for bowlers by matching it dollar for dollar. The SMART Pell Grant Match will be available to any student with at least one season of USBC Youth participation and two seasons of overall USBC membership. In 2022, SMART awarded nearly $2 million in grants through the program.
Students can request the SMART Pell Grant Match by visiting BOWL.com/SMART. Applications for the SMART Pell Grant Match will be accepted through the end of the year or until the $1.2 million in funding is exhausted.
"The SMART Pell Grant Match has proven to be highly successful and shows we have students in financial need within our bowling community," said Frank Wilkinson, chair of the USBC SMART Committee. "We encourage everyone involved in USBC programming to help build awareness about SMART, so kids will check their accounts and take advantage of the resources available to them."
In 2021, the USBC Board of Directors approved a series of policy changes for SMART, designed to increase scholarship benefits for SMART Recipients. The new policy allocates a portion of investment gains to be awarded as new scholarships in SMART Recipient accounts.
For more information on SMART, visit
BOWL.com/SMART
.