Voss Takes Over
March 20, 2011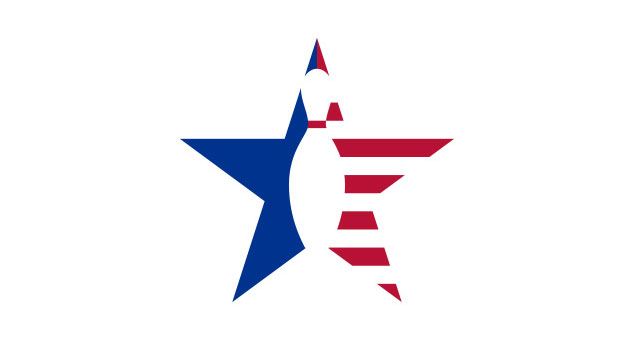 It took two blocks of 24 players, each hitting four games, to get to the semi-final for the leading 24 and it was American Brian Voss

who outshone the field, totaling 968 over his four games and a 10-game total of 1661. But your have to take into consideration that Voss' total score including his six-game qualifying score carried forward into the first final round with just 50 per cent of the pinfall. so add another 693 to get what would have been his total but for the cut to 50 per cent.
Defending champion cThomas Larsen of Denmark came out of the doldrums to take second place, 42sticks adrift of Voss and Isabelle Sacco, winner of last night's final squad, is star of the distaff group in third with 1598.
14 nations are still in the hunt, an impressive number from the original starters from 26 nations.
The group now weave their way through another four games, focused on every shot as only the top three will survive for the one-game televised stepladder final.
Will Larsen make it? Or will Voss be the Atlanta conquerer? It's tough out there and every pin will count.
Watch this space.
QUARTERFINAL STANDINGS
Top 24 advance to semi-final
| | | | | | | | | | | |
| --- | --- | --- | --- | --- | --- | --- | --- | --- | --- | --- |
| P | Player | Federation | Qualify | 1 | 2 | 3 | 4 | Pins | Hdcp | Total |
| 1 | Brian Voss | USA | 693 | 246 | 224 | 243 | 255 | 968 | 0 | 1661 |
| 2 | Thomas Larsen | Denmark | 648 | 232 | 259 | 254 | 226 | 971 | 0 | 1619 |
| 3 | Isabelle Sacco | France | 673 | 223 | 243 | 222 | 205 | 893 | 32 | 1598 |
| 4 | Panu Nurmilo | Finland | 694 | 225 | 268 | 176 | 225 | 894 | 0 | 1588 |
| 5 | Jesper Agerbo | Denmark | 701 | 226 | 227 | 181 | 234 | 868 | 0 | 1569 |
| 6 | Paul Stott Jr | Ireland | 650 | 234 | 244 | 196 | 239 | 913 | 0 | 1563 |
| 7 | Joline Persson Planefors | Sweden | 692 | 220 | 189 | 246 | 180 | 835 | 32 | 1559 |
| 8 | Ildemaro Ruiz | Venezuela | 683 | 236 | 259 | 178 | 197 | 870 | 0 | 1553 |
| 9 | Peder Grimsen | Sweden | 652 | 257 | 213 | 200 | 222 | 892 | 0 | 1544 |
| 10 | Kenneth Bland | USA | 658 | 233 | 258 | 181 | 213 | 885 | 0 | 1543 |
| 11 | Or Aviram | Israel | 678 | 196 | 209 | 232 | 227 | 864 | 0 | 1542 |
| 12 | Kirsten Penny | England | 637 | 204 | 213 | 230 | 218 | 865 | 32 | 1534 |
| 13 | Lisanne Breeschoten | Netherlands | 682 | 204 | 179 | 215 | 215 | 813 | 32 | 1527 |
| 14 | Paco Rodriguez Suances | Spain | 697 | 203 | 207 | 195 | 214 | 819 | 0 | 1516 |
| 15 | Wendy Kok | Netherlands | 649 | 202 | 222 | 215 | 193 | 832 | 32 | 1513 |
| 16 | Mari Nurmilo | Finland | 638 | 207 | 215 | 213 | 203 | 838 | 32 | 1508 |
| 17 | Gery Verbruggen | Belgium | 680 | 174 | 215 | 192 | 245 | 826 | 0 | 1506 |
| 18 | Priscilla Maaswinkel | Netherlands | 660 | 215 | 208 | 188 | 200 | 811 | 32 | 1503 |
| 19 | Anders Lousdal | Denmark | 677 | 225 | 191 | 238 | 172 | 826 | 0 | 1503 |
| 20 | Tobias Karlsson | Sweden | 643 | 226 | 223 | 224 | 183 | 856 | 0 | 1499 |
| 21 | Bianca Wiekeraad | Netherlands | 648 | 223 | 195 | 247 | 152 | 817 | 32 | 1497 |
| 22 | Diana Zavjalova | Latvia | 627 | 257 | 233 | 142 | 198 | 830 | 32 | 1489 |
| 23 | Joonas Jehkinen | Finland | 660 | 205 | 226 | 190 | 203 | 824 | 0 | 1484 |
| 24 | Alexander Medvediskov | Russia | 643 | 188 | 194 | 221 | 234 | 837 | 0 | 1480 |
| 25 | Jean-marc Samain | Belgium | 653 | 197 | 216 | 215 | 194 | 822 | 0 | 1475 |
| 26 | Ghislaine V/d Tol | Netherlands | 702 | 184 | 163 | 197 | 194 | 738 | 32 | 1472 |
| 27 | Mikael Kanold | Sweden | 649 | 187 | 216 | 201 | 214 | 818 | 0 | 1467 |
| 28 | Janin Ribguth | Germany | 652 | 206 | 226 | 168 | 179 | 779 | 32 | 1463 |
| 29 | Javier Moreno | Spain | 645 | 195 | 202 | 212 | 205 | 814 | 0 | 1459 |
| 30 | Yoan Alix | France | 669 | 194 | 161 | 213 | 217 | 785 | 0 | 1454 |
| 31 | Vincent Cayez | France | 656 | 183 | 199 | 209 | 202 | 793 | 0 | 1449 |
| 32 | Heidi Thorstensen | Norway | 652 | 205 | 190 | 159 | 201 | 755 | 32 | 1439 |
| 33 | Giorgio Bodis | Hungary | 665 | 194 | 203 | 190 | 181 | 768 | 0 | 1433 |
| 34 | Marcial Ovide Marron | Catalonia | 660 | 195 | 225 | 183 | 165 | 768 | 0 | 1428 |
| 35 | Clara Guerrero | Colombia | 656 | 201 | 169 | 181 | 187 | 738 | 32 | 1426 |
| 36 | Lucas Legnani | Argentina | 648 | 186 | 181 | 190 | 216 | 773 | 0 | 1421 |
| 37 | Nicole Sanders | Netherlands | 676 | 196 | 171 | 157 | 188 | 712 | 32 | 1420 |
| 38 | Laurence Gaillard | France | 666 | 173 | 230 | 139 | 176 | 718 | 32 | 1416 |
| 39 | Rebecka Larsen | Sweden | 655 | 213 | 171 | 152 | 182 | 718 | 32 | 1405 |
| 40 | Marilyn Planchard | France | 610 | 194 | 157 | 205 | 195 | 751 | 32 | 1393 |
| 41 | Melvin Ocando | Spain | 641 | 210 | 145 | 183 | 199 | 737 | 0 | 1378 |
| 42 | Luza Leal Gonzalez | Catalonia | 608 | 198 | 176 | 192 | 162 | 728 | 32 | 1368 |
| 43 | Monica Lislien | Norway | 596 | 224 | 202 | 183 | 129 | 738 | 32 | 1366 |
| 44 | Cheska Tomas | Netherlands | 610 | 192 | 205 | 152 | 168 | 717 | 32 | 1359 |
| 45 | François Sacco | France | 641 | 163 | 172 | 175 | 203 | 713 | 0 | 1354 |
| 46 | Carmen Haandrikman | Netherlands | 634 | 152 | 204 | 137 | 182 | 675 | 32 | 1341 |
| 47 | Hector Roca Roig | Catalonia | 635 | 147 | 192 | 171 | 190 | 700 | 0 | 1335 |
| 48 | Nicki Ainge | England | 647 | 170 | 173 | 156 | 27 | 526 | 32 | 1205 |