WBT Finals Field Set; WSOB VI Sold Out; PBA Challenge Taking Shape
August 28, 2014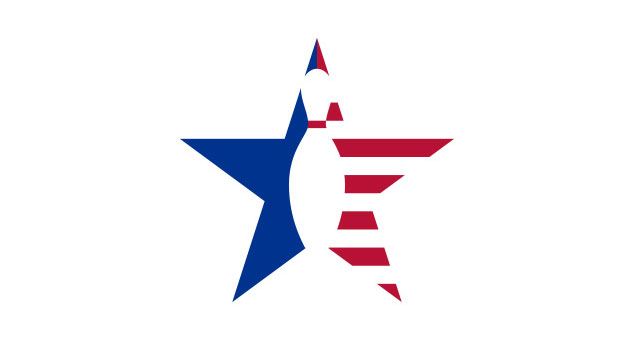 OSKU PALERMAA WINS WBT THAILAND TITLE; WBT FINALS FIELDS SET FOR LAS VEGAS
Osku Palermaa
Finland's Osku Palermaa defeated top seed Ryan Ciminelli of Cheektowaga, New York, 227-213, 243-224, on Monday at Blu-O Paragon in Bangkok to win the WBT Thailand, the final PBA International-World Bowling tournament prior to the PBA World Series of Bowling VI in Las Vegas Oct. 24-Nov. 2.
Palermaa, who won $32,350 and his fourth PBA Tour title, had to defeat Ciminelli twice to claim the title. After entering the stepladder finals as the No. 3 qualifier, Palermaa defeated South Korea's Suh Sang Cheon, 224-206, and Naif Oqab of UAE, 234-191, to advance to the final match.
The WBT Thailand also was the final qualifying event for the World Bowling Tour Men's and Women's Finals, presented by PBA, that will be contested during WSOB VI at South Point Bowling Stadium for telecast on ESPN. Finnish-American star Mika Koivuniemi retained his No. 1 position on the two-year, rolling WBT points list, finishing with 567 points. He will bowl against the winner of a match between Sean Rash of Montgomery, Ill., the No. 2 qualifier and defending WBT Men's Finals winner vs. No. 3 Jason Belmonte of Australia in Las Vegas. The WBT Women's Finals will include top qualifier and defending champ Kelly Kulick of Union, New Jersey, meeting the winner of a match between No. 2 Liz Johnson of Cheektowaga, New York vs. No. 3 Sandra Andersson of Sweden.
WBT Thailand drew a field of 102 players from around the world, including a number of PBA members. England's Dom Barrett finished sixth, earning $2,903, and Jason Sterner of Covington, Georgia, was seventh for $2,742. Marshall Kent of Tacoma, Washington; Stuart Williams of England; Rash; Mike Fagan of Fort Worth, Texas; Martin Larsen of Sweden, and Koivuniemi all finished in the group that earned $2,258 each. Chris Barnes of Double Oak, Texas, and Kulick were among the players who cashed for $1,613.
The next tournament in the cooperative PBA International-World Bowling series will be the WBT Ballmaster Open in Helsinki, Finland, Jan. 6-11.
PBA WORLD SERIES VI FIELD IS SOLD OUT; STANDBY NAMES BEING ACCEPTED
As expected, the 240-player field for PBA World Series of Bowling VI, set for Oct. 24-Nov. 2 at South Point Bowling Center in Las Vegas, has been filled and names for the standby list are now being accepted. Vacancies will be filled on a first-come basis.
The 2014 WSOB field includes players from a record-tying 21 different countries, including first-time representatives from Belgium, the British Virgin Islands, China and Latvia. The preliminary list of countries represented includes Argentina (1), Australia (5), Bahrain (1), Belgium (1), Bermuda (2), British Virgin Islands (2), Canada (3), China (6), Colombia (9), Denmark (2), Ecuador (3), England (5), Finland (2), Germany (3), Ireland (1), Japan (5), Latvia (1), Mexico (2), Sweden (8), Venezuela (10) and the United States (168).
The field also includes eight PBA Hall of Famers Tom Baker, Parker Bohn III, Jason Couch, Norm Duke, Amleto Monacelli, Pete Weber, Walter Ray Williams Jr. and Danny Wiseman.
WENDELL, HARDEE LOCK UP PBA WOMEN'S REGIONAL BERTHS IN WORLD SERIES
Kristina Wendell of Poughkeepsie, New York, and Christina Hardee of Mount Dora, Florida, have locked up the first two of seven PBA Women's Regional berths for the World Series of Bowling's PBA Women's Regional Finals. They will be joined by PBA Japan Region women's points leader Yuka Tsuchiya in the eight-player match play competition on Friday, Oct. 24, to determine the two PBA Women's Regional representatives who will bowl on the PBA Challenge special event on ESPN on Sunday, Nov. 2, at South Point Bowling Stadium in Las Vegas.
Wendell, 30, clinched her spot Sunday in the Mil-Ray Foods Eastern Open at Brunswick Zone Deptford, N.J. She finished 54th in the male-dominated field in Deptford, but advanced to the finals in the other two PBA East Region events she entered.
Hardee, also 30, locked up her WSOB entry and PBA Women's Regional Finals berth in the Fayetteville South Open at Lafayette Lanes in Fayetteville, N.C., Sunday.
"I was lucky enough to win the ladies points in the South and will be getting to go the WSOB," Hardee said. "This will also be my first time seeing Vegas and even getting on an airplane. I know I have been living in a cave."
Qualifying events for women are still underway in the PBA's Southwest, Central, Midwest, West and Northwest Regions. For detailed information on qualifying events, visit pba.com and click on the PBA Women's Regional Tour link under the Schedules tab.