Webb takes Senior Masters title
June 18, 2010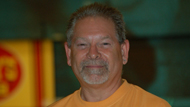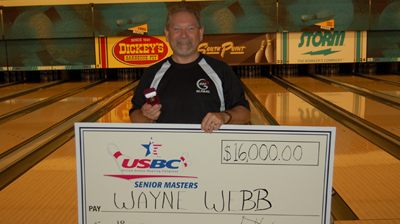 LAS VEGAS -
Wayne Webb of Grove City, Ohio, went undefeated in seven matches as he rolled to the title Friday at the 2010 United States Bowling Congress Senior Masters.
Webb defeated reigning Professional Bowlers Association Player of the Year Walter Ray Williams Jr. of Ocala, Fla., 705-628, in the title match at the South Point Hotel and Casino Bowling Center. He took home $16,000 for the victory.
"I'm feeling great," said Webb, who had games of 216, 289 and 200 against Williams. "I knew I had to bowl really good to beat Walter and fortunately for me, when I hit the pocket, I was striking. So that helps."
The win gave Webb his third career Senior PBA Tour major title, having also won the Senior U.S. Open in 2008 and 2009. He also won the PBA Senior Columbus Open in April.
"This means everything to me, just like winning the Senior U.S. Open," said Webb, who also has 20 PBA national titles to his credit. "I hadn't won the U.S. Open on the national tour, but I'd come in second. I never won the Masters, but I had finished fourth. Now I've won all the majors on the Senior Tour, and it feels great."
For Williams, the loss to Webb was the end of a long string of victories. Williams started the double-elimination match-play bracket with a first-round loss to Hugh Miller, but bounced back to win 10 consecutive matches in the losers bracket. Williams reached the championship match by defeating top qualifier Peter Knopp of Bremen, Germany, 696-539.
After leading the tournament in qualifying, Knopp ended up third in the event. He dropped to the losers bracket with a 613-551 loss to Webb after winning five consecutive matches in the winners bracket.
Kenny Parks of Hammond, Ind., the 2008 Senior Masters champion, finished fourth after losing to Williams, 679-634.
The 2010 USBC Senior Masters attracted a field of 298 of the top professional and amateur bowlers ages 50 and older.
USBC SENIOR MASTERS
(at South Point Hotel and Casino Bowling Center, Las Vegas)
Friday's Results
MATCH PLAY
Double elimination, three-game matches decided by total pinfall
(Name/hometown followed by three-game pinfall total)
ROUND 6 LOSERS BRACKET
(Losers eliminated, earn $1,900)
(12) Walter Ray Williams Jr., Ocala, Fla., def. (52) Mike Dias, Lafayette, Colo., 651-615
(27) Marc Lineberry, Camanche, Iowa, def. (3) Ross Packard, San Jose, Calif., 636-585
(6) Kenny Parks, Hammond, Ind., def. (42) Marv Sargent, Temecula, Calif., 632-623
(25) Robert Harvey, Boise, Idaho, def. (4) Kent Wagner, Palmetto, Fla., 691-550
ROUND 4 WINNERS BRACKET
(1) Peter Knopp, Germany, def. (19) Pete McCordic, Katy, Texas, 645-609
(34) Wayne Webb, Grove City, Ohio, def. (60) Henry Gonzalez, Colorado Springs, Colo., 569-565
ROUND 7 LOSERS BRACKET
(Losers eliminated, earn $2,500)
Williams def. Lineberry, 623-578
Parks def. Harvey, 701-554
ROUND 8 LOSERS BRACKET
(Losers eliminated, tie for fifth, earn $3,500)
Williams def. McCordic, 668-643
Parks def. Gonzalez, 634-546
ROUND 5 WINNERS BRACKET
(Winner advances to championship match)
Webb def. Knopp, 613-551
ROUND 9 LOSERS BRACKET
(Loser eliminated, finishes fourth, earns $4,600)
Williams def. Parks, 679-634

ROUND 10 LOSERS BRACKET
(Winner advances to championship match; Loser eliminated, finishes third, earns $6,000)
Williams def. Knopp, 696-539
CHAMPIONSHIP
(Winner earns $16,000; Loser finishes second, earns $8,000)
Webb def. Williams, 705-628